"A picture is worth a thousand words", this idiom coming from the newspaper era has never been so true. In a world where social media is so prominent, the volume of information has drastically increased, and the readers attention span has decreased proportionally.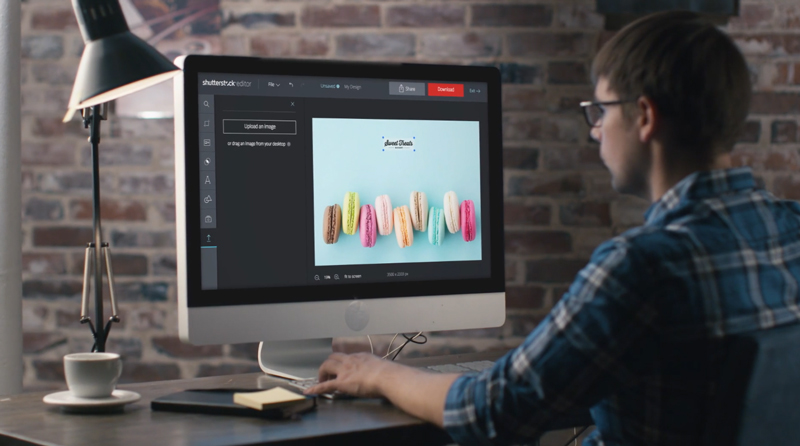 Creating powerful pictures has never been so important, which is good news for designers and imaging professionals. This means that everybody needs to find a way to share images that will catch their friends and followers attention on various social networks.
You can now rejoice, as Shutterstock recently released an impressive tool that makes image editing easier than ever. Create messages for social media, ads that grab everybody's attention, all that quicker than ever. Let's take a look at the features of the editor.
Easy editing
Good app design is probably the core feature of Shutterstock's online photo editor. The flawless is the feature that sets the image editor from its competitor that have been around for a while. You can personalize anything in your images, crop, add texts, logos, or create shapes. There are also some cool photo filters that you can add to your photo to make them even more special.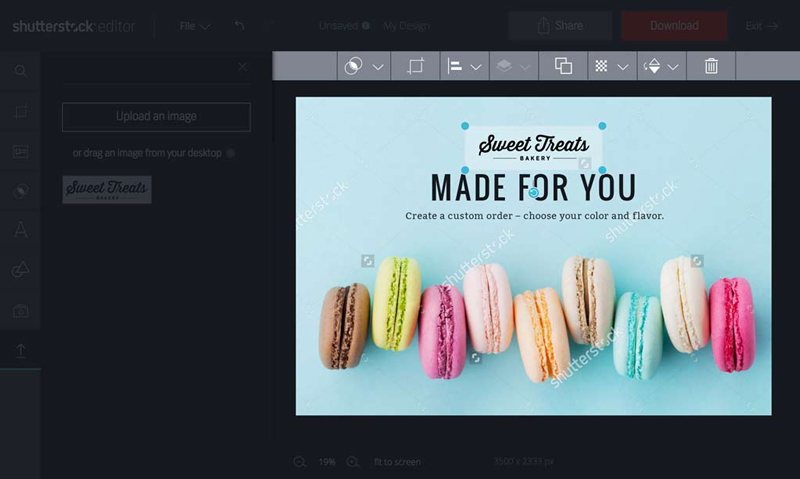 Streamlined search
Finding source images for your social media updates is often more time-consuming than it should. You need to fire up your browser, do a search, sign in to your account if you have one, or even sign up for a new account.
With Shutterstock Editor, this is made much faster. You can search for photos right into your editor, and start working on your image right away. Obviously, the photos will be taken from Shutterstock's gigantic image database. One more good reason to choose to work with Shutterstock Editor.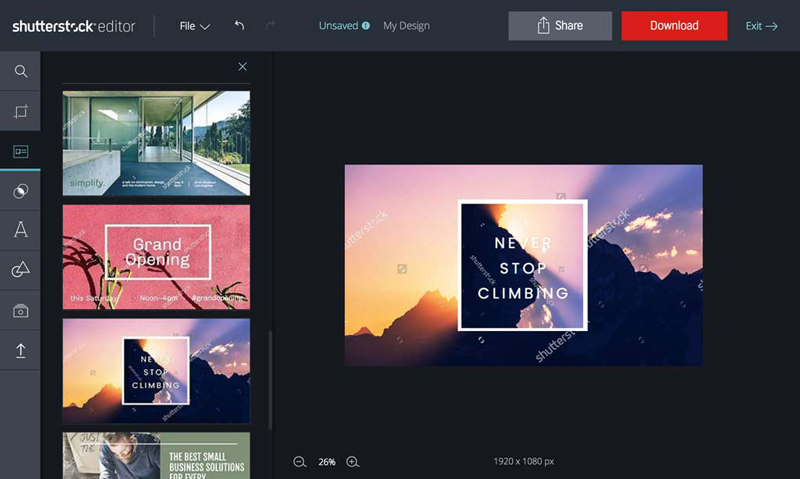 Ready-to-use templates
To create professional designs very quickly, using templates is the way to go. Shutterstock anticipated on this need and provides you with stunning templates that will make you more productive than ever.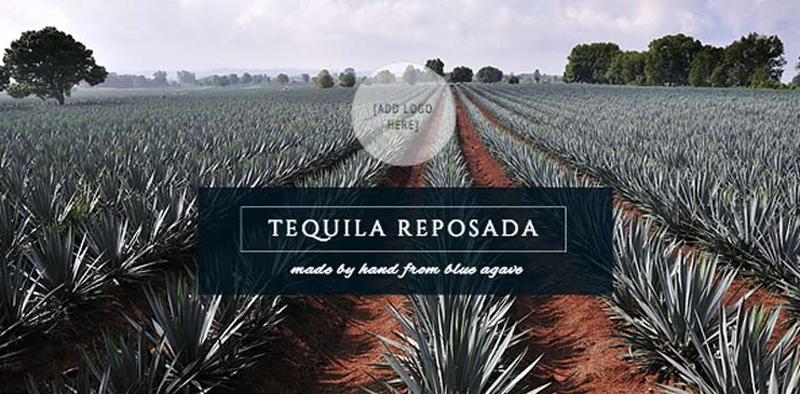 Saving and sharing made easy
Thanks to a flexible workflow, Shutterstock Editor makes saving your work on the go and sharing it seamless. This makes it perfect for marketing people and community managers.