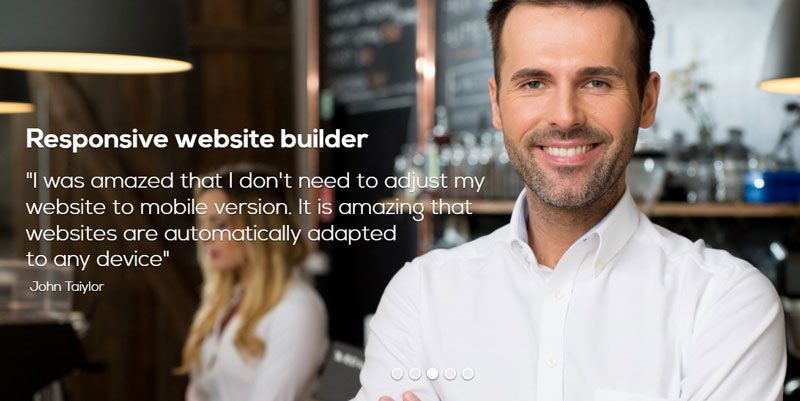 There are two types of designers: the ones who code and the other ones. The ones who code usually have no problem setting up a website for their portfolio, for others, it can be more challenging. Nowadays, creating a website can be very easy even if you don't know how to code if you use a website maker.
Using a tool like Simbla, one of the pioneers in the website builders industry, you'll find the same ease of use as in your graphic design tools. Drag-and-drop interface, color pickers, WYSIWIG tools, everything is designed to make your life easier. Actually, even designers who are capable of coding will want to use Simbla to make website creation much quicker.
Your website will always be up-to-date
You know what is WordPress and other open-source solutions main problem? You must update them constantly to keep your website safe and use the latest features. I'm not even mentionning the pain in the butt that webhosts can sometimes be. You understand it, not only the website creation process will be less time-consuming with a website maker, but the maintenance will also be easier and quicker.
Made with Bootstrap, a powerful framework for responsive websites
Bootstrap is the most popular responsive framework for web development, Simbla's templates are built upon this powerful tool. The tools offered by the open-source framework were designed by Twitter's development team, which guarantees cutting edge quality.
Most important, building with Bootstrap is a surefire way to make the websites truly responsive. Simbla looks towards the future, and the future looks like it's going to be mobile and that the websites will need to adapt to each platform.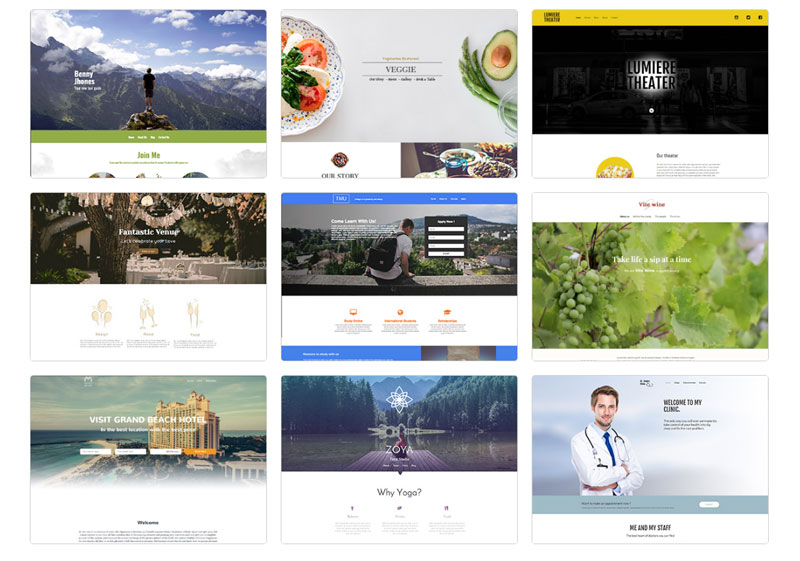 As you can see on the image above, Simbla has an impressive list of responsive website templates that you can choose from. Their templates are very easy to customize, and they have all kind of styles that will adapt to any business or person.
More than just a website builder, build web apps with Simbla
If you are looking to create more than just a regular website but are scared by the words "PHP", "Javascript", or "Ruby on Rails", Simbla still has your back. Thanks to their advanced cloud-based database system, they can allow you to create web applications that require a database, and they give you control over it with a drag-and-drop interface.
These web application tools include advanced control over users, user permissions, roles managements,… and much more. Just give it a try and you'll be convinced.