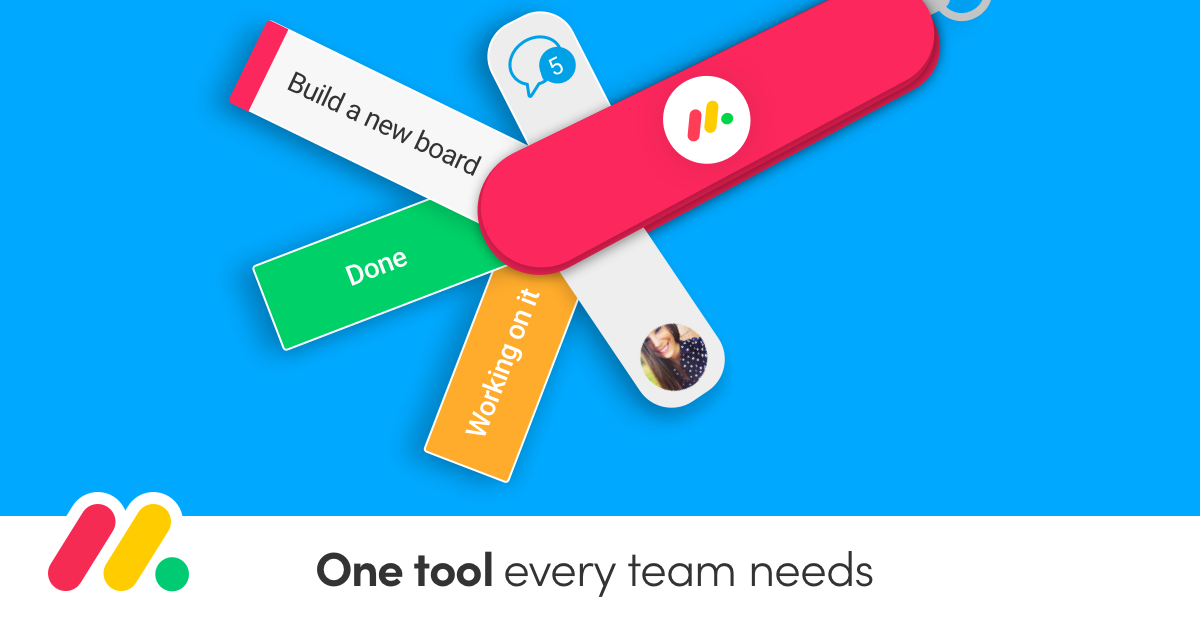 There is a good reason people in almost every industry hire UI designers, it's because they make our lives easier by creating simple visual tools. monday.com is an excellent example of this, this project management tool makes the task of managing teams much more productive by using intuitive visual tools that greatly simplify your workflow.
All your communication in one place, accessible from anywhere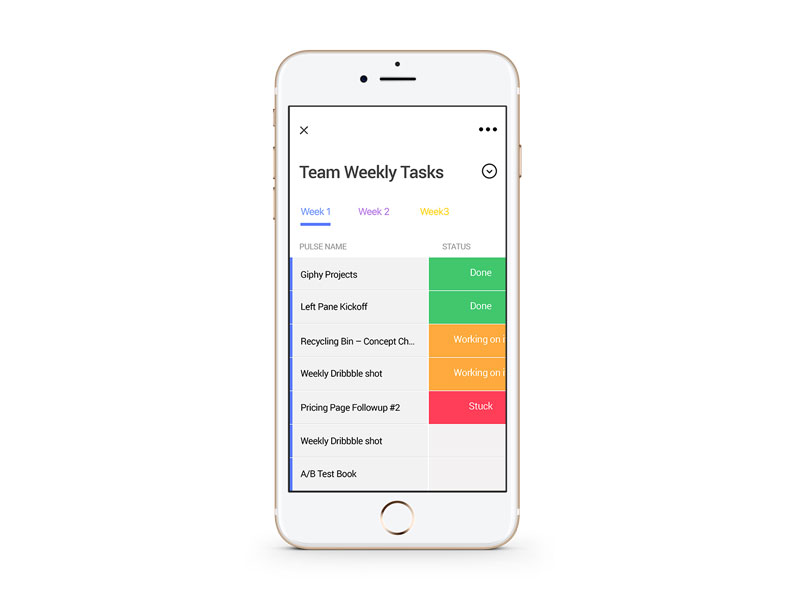 Whether you are at the office or on the road, all the communication with your team is centralized, thanks to monday.com. The app works on any device, with a custom layout to make your work easier no matter if you are on your phone or on your computer.
This cloud-based app is what you need to also get peace of mind and make sure you are not losing any sensitive data due to a co-worker's wrong manipulation.
Manage your projects and tasks with ease
Learning project management takes time and experience, but learning the software that makes project management should be as easy as possible. The tools monday.com offers were built with that philosophy in mind.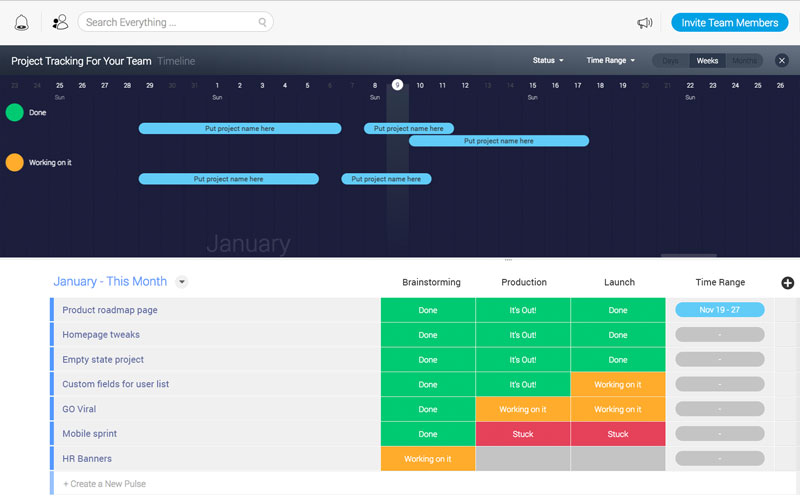 Once you start working with monday.com, you will find out that it is extremely easy to get started. Saving time is crucial in project management, as it is often the number one resource, especially in a service-based industry. The time saved by using a user-friendly tool will also multiply as you will save it with every new co-worker that starts working with monday.com.
Plan visually on a timeline
One of the key findings by Einstein in the 20th century is the fact that time is relative. He liked to illustrate this with the example of the perception of the passing time when staying with a pretty girl (if you are a man, and vice-versa) or sitting on a hot stove.
Same goes in the office, time wastes are an enemy that every project manager needs to prevent, and having the right tools for the jobs helps tremendously. monday.com offers efficient time management through visual timelines that help you plan your team's actions at best.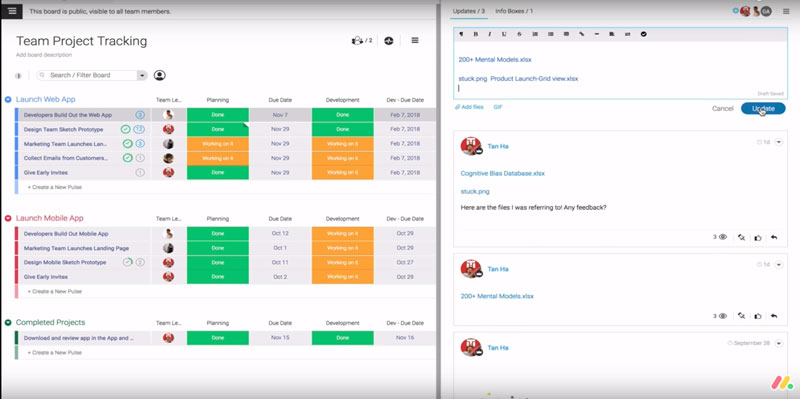 Communication is key!
One of the biggest time wasters in project management is communication. Sharing information, updates on how work is advancing, and keeping all data at hand easily is a big challenge almost every organization faces.
monday.com is designed to assign tasks quickly and see status of where things stands. It also includes some useful communication tools and keeps all communication in one place. Never lose track of your project again.