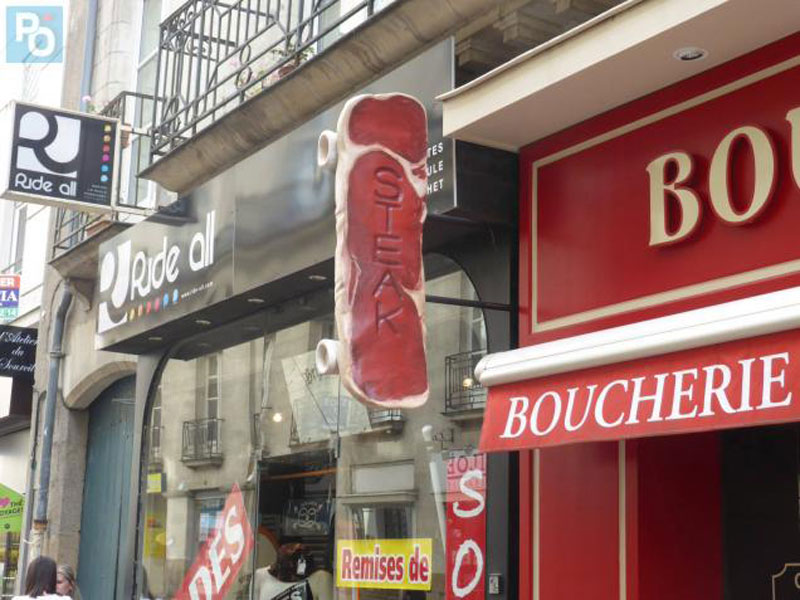 It's always good to get along with your neighbors, not only you avoid petty arguments, but you can also build things together.
This shop sign in the French city of Nantes is the best example of this. The neighbors, a skate shop and a butcher (aka the steak shop), decided to create a sign together. The sign says "skate" on one side, and "steak" on the other side. It has the shape of a skateboard and the texture of a steak, making everyone happy.
If you are truly motivated, you can go check it out in Nantes, Ange-Guépin street. It was initially designed for the project "De l'art des enseignes" (the art of signboards), by a talented designer from Lyon who goes by the cute artist name "Le Gentil Garçon" (the nice boy).