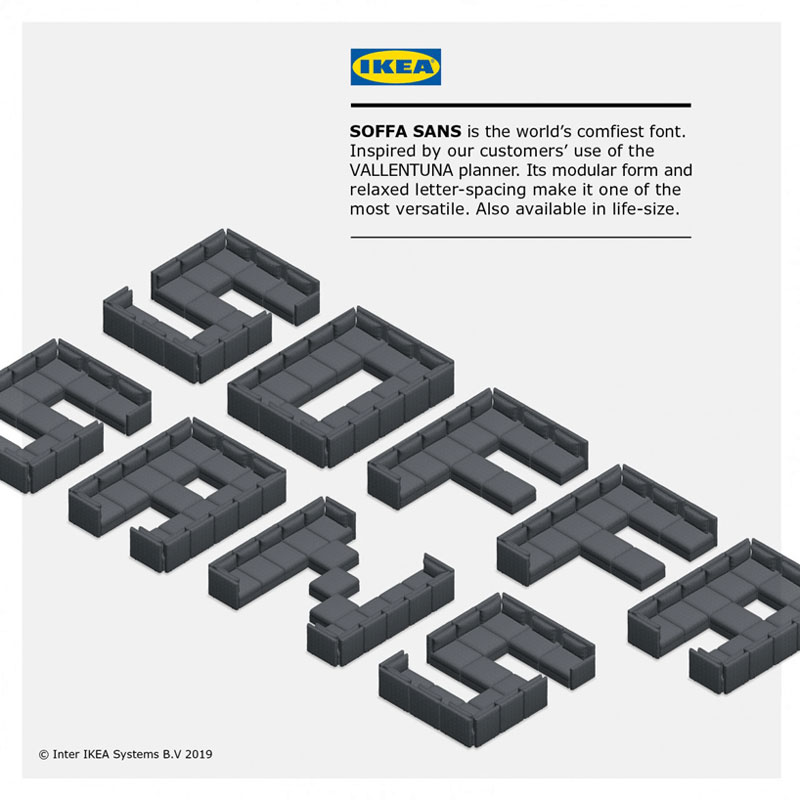 IKEA tries to innovate regularly and adapt their way of selling to their clients' evolving buying habits. As part of this innovating mindset, they released a pretty cool couch building online tool.
Things did not go exactly as they planned, as users quickly started to have a lot of fun with the tool and built funny couches. Twitter users in particular started to share ridiculous couches, like a $15'000 couch or the fortress couch.
A user even spelled out the word couch with IKEA's tool, which brought IKEA's reaction to design an entire font with it: Soffa Sans.