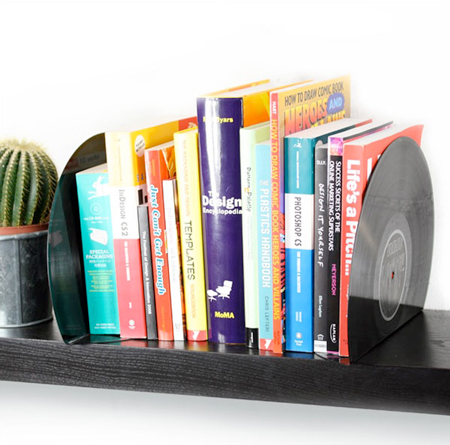 Just for one lucky Designer Daily reader, Spinning Hat will be giving away a set of cool vinyl bookends. You can enter the giveaway by sending this tweet:
RT @mirkohumbert http://bit.ly/7f5gcE Win some cool vinyl bookends http://bit.ly/8rW3si by entering Designer Daily's giveaway
Make sure that you don't change anything to that phrase to be included in the contest. Send it only once, duplicate entries will be removed. The winner will be picked randomly on wednesday December 2, at 12:00 am Swiss time, using TweetAways.