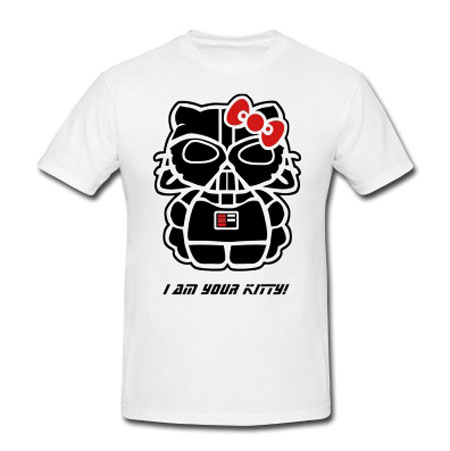 It's no big secret that Star Wars is much more than a movie, it's a cultural phenomenon. Like any other geek phenomenons, tons of designs are created around it. I collected a set of t-shirts that revolve around Georges Lucas' movie.
1. A (very) long time ago
You already knew Yoda as a master, now meet the family.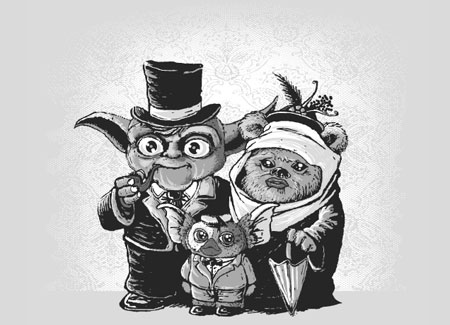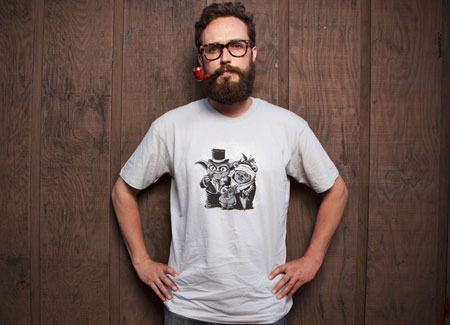 2. Sith happens
Probably not the best one visually, but an amusing play on words.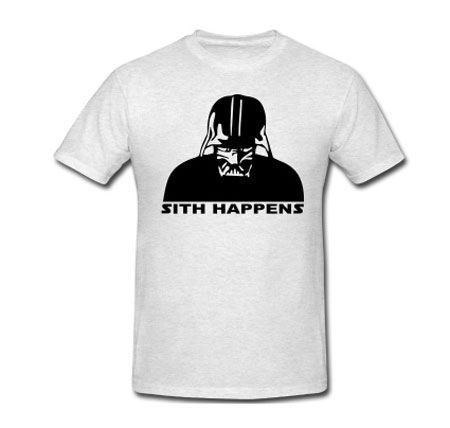 3. Vader's mug shot
Looks like someone could finally arrest him
.
4. I am your kitty
A mix of two pop culture icons: Hello Kitty meets Darth Vader.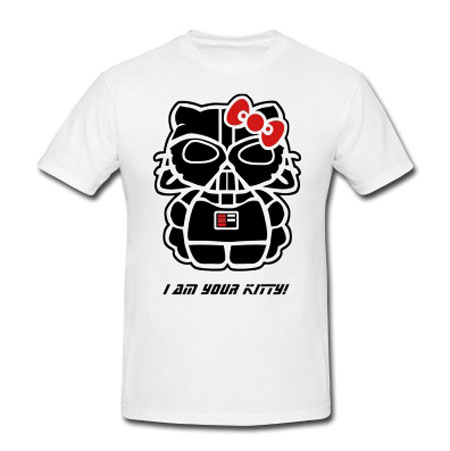 5. For sale by owner
Maybe a bit too remote, but this t-shirt definitly gives you a good real estate offer
.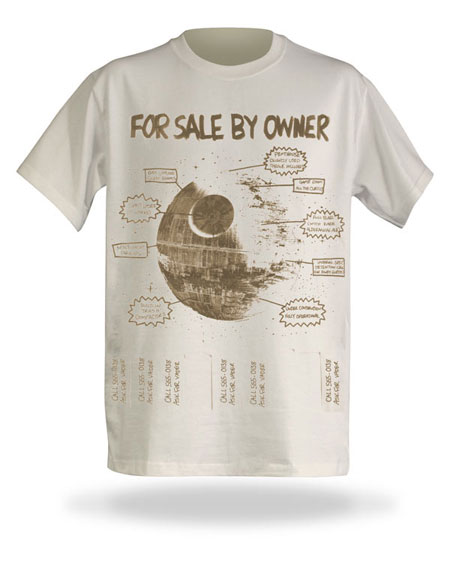 6. Kitty Trooper
Another t-shirt where Hello Kitty meets Star Wars, as a trooper this time.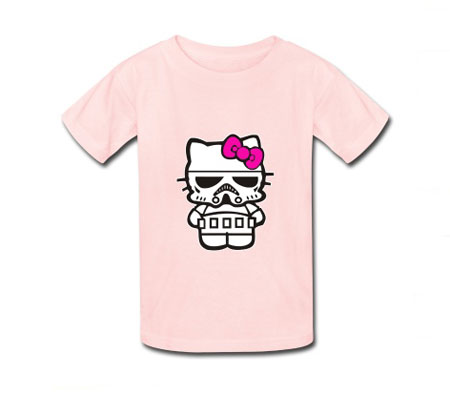 7. Stormtrooper t-shirt
Want to feel like one of the bad guys? Just try this t-shirt.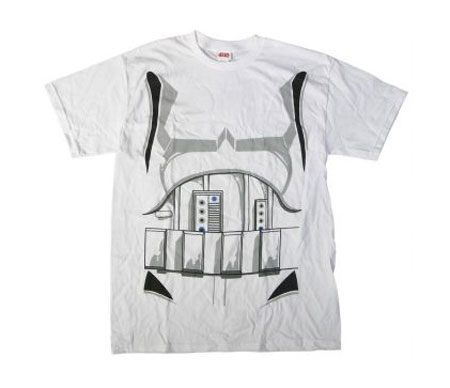 8. Pinata à la Star Wars
When Mexican culture meets Star Wars.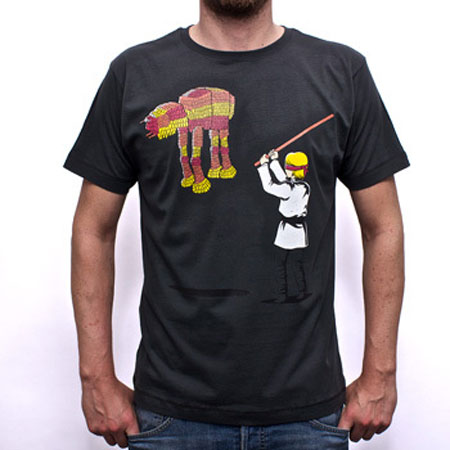 9. Wookie of the year
When a secondary Star Wars character becomes the main character of a t-shirt.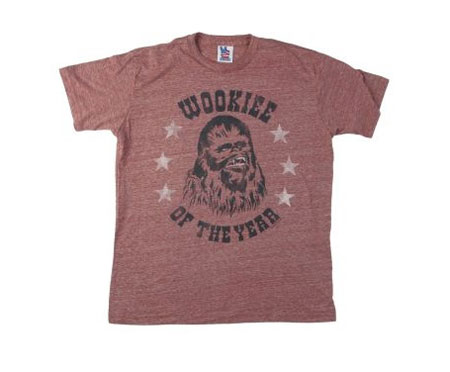 10. Hair Wars
Display your love of Star Wars hairstyles on a t-shirt.