No need to go to the museum to see good art, just head out to the streets and you might get a chance to see some great street art. Here are a few examples.
1. Singing
Levalet specializes in using what's on site to create art, he succeeded once again. This piece can be seen in Paris, France. Check out more of his work in this post.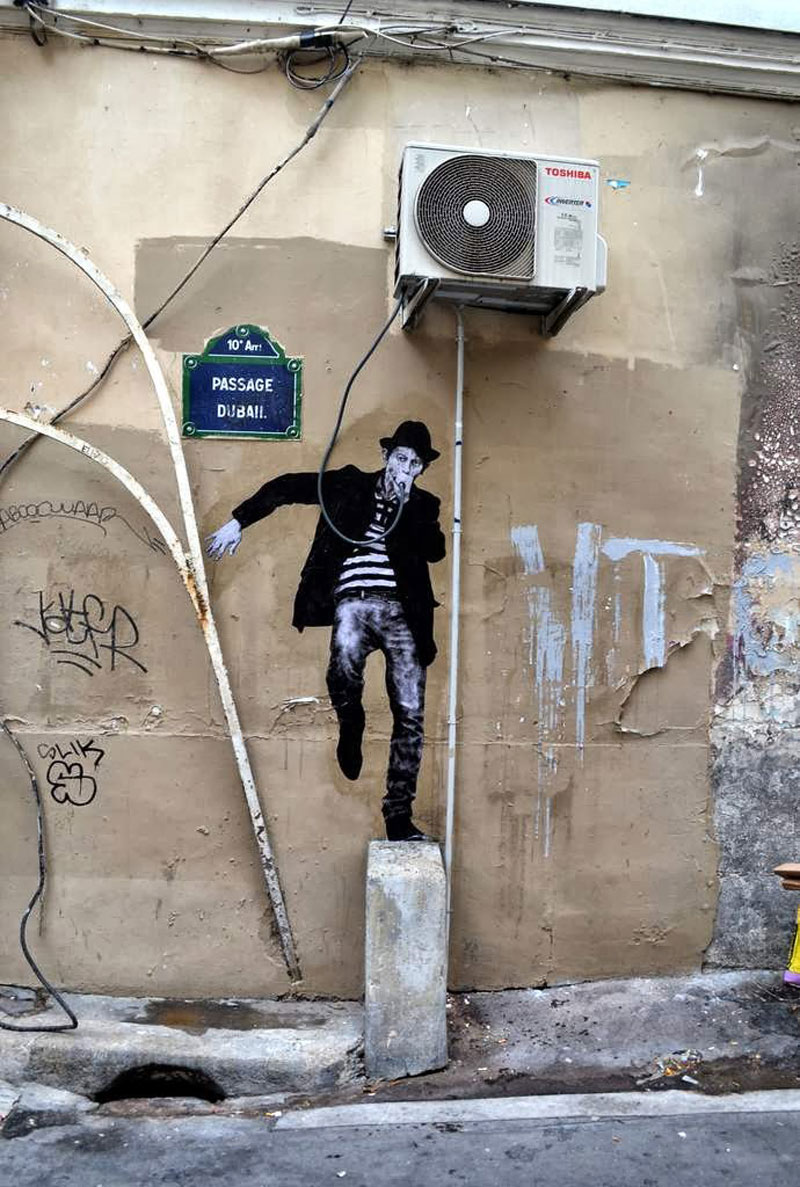 2. Eyes
Two eyes lost in the city, by Nikita Nomerz from Russia.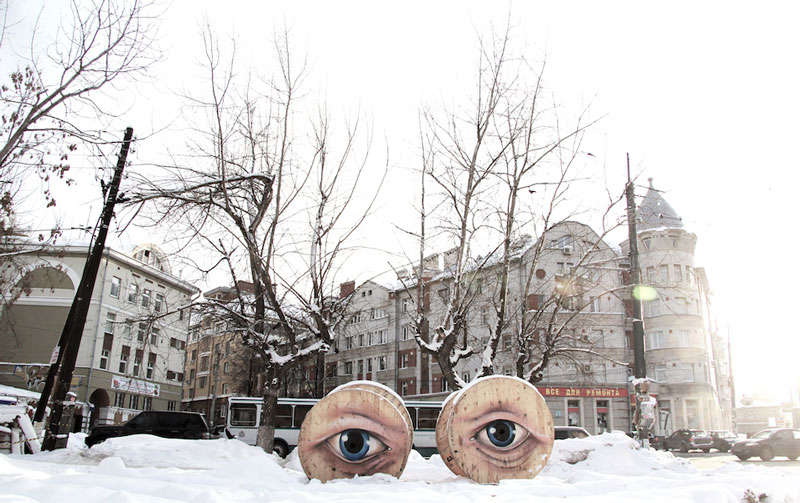 3. Sumo carrying things
Found in London, this art in context by Clet Abraham is just to make the passersby smile.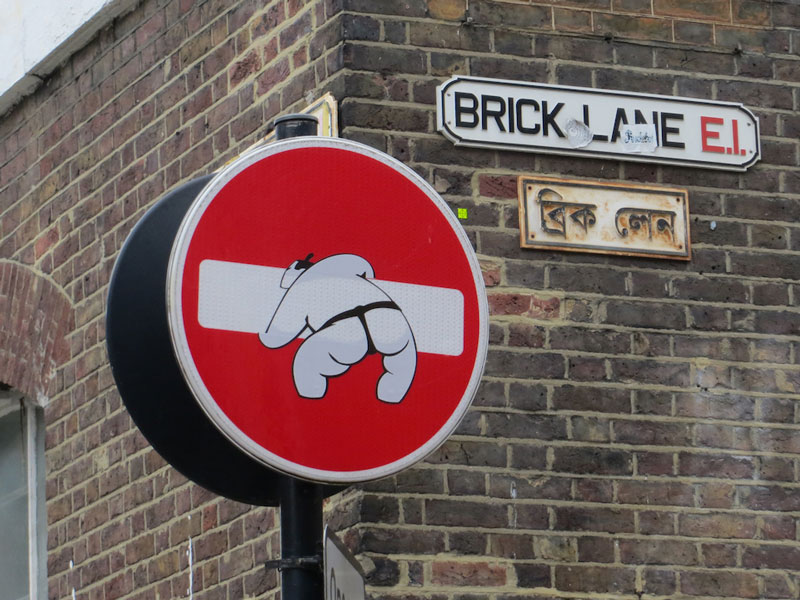 4. Russian dolls
Inside the street artist by Seth Globepainter, seen in Miami, Florida.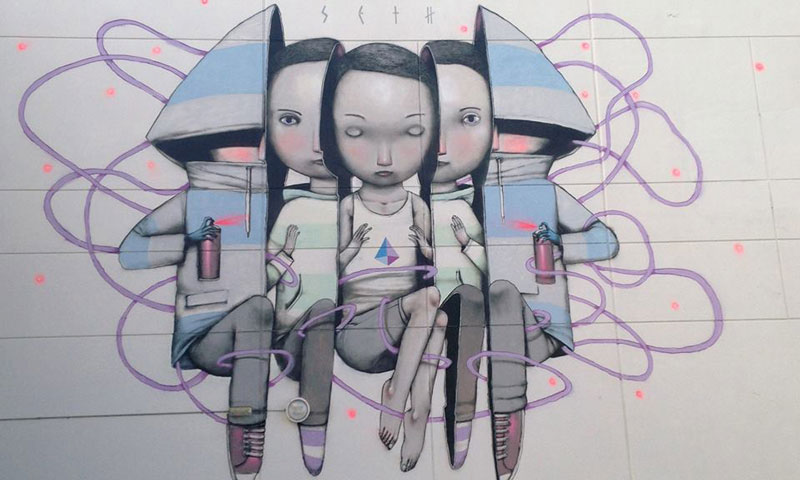 5. Lifesaver
French artist Philippe Hérard created this desperated piece that sits in the streets of Paris, France.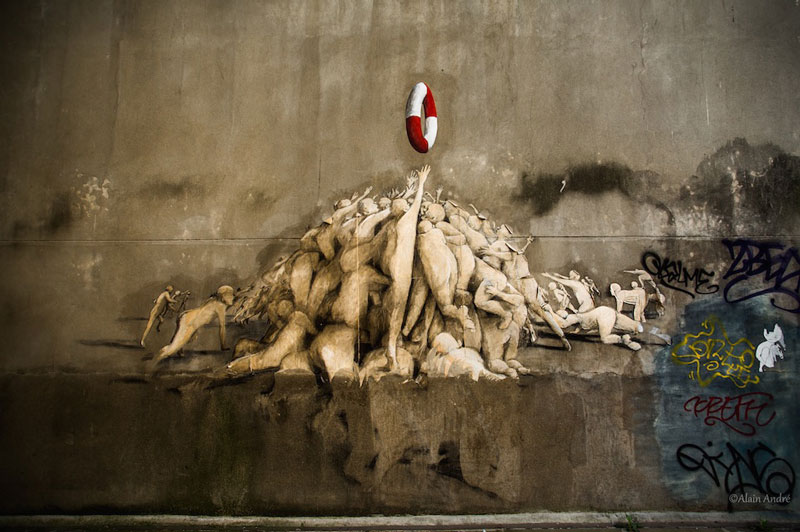 6. Bad teeth
Another beautiful piece by the talented Nikita Nomerz.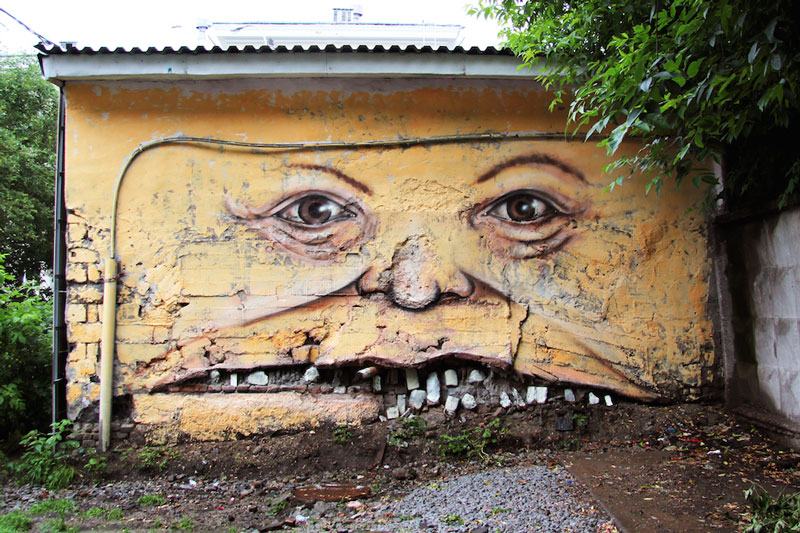 7. Hope dies last
Another desperating artwork, this time by Wild Drawings in the streets of Athens, Greece.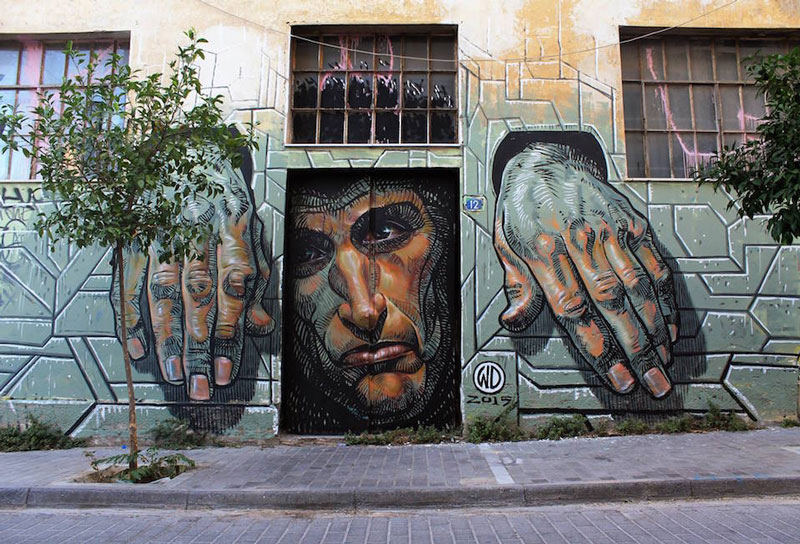 8. Music Road
A loveley road sign hijacking by Etiskvandalism in the streets of Landskrona, Sweden.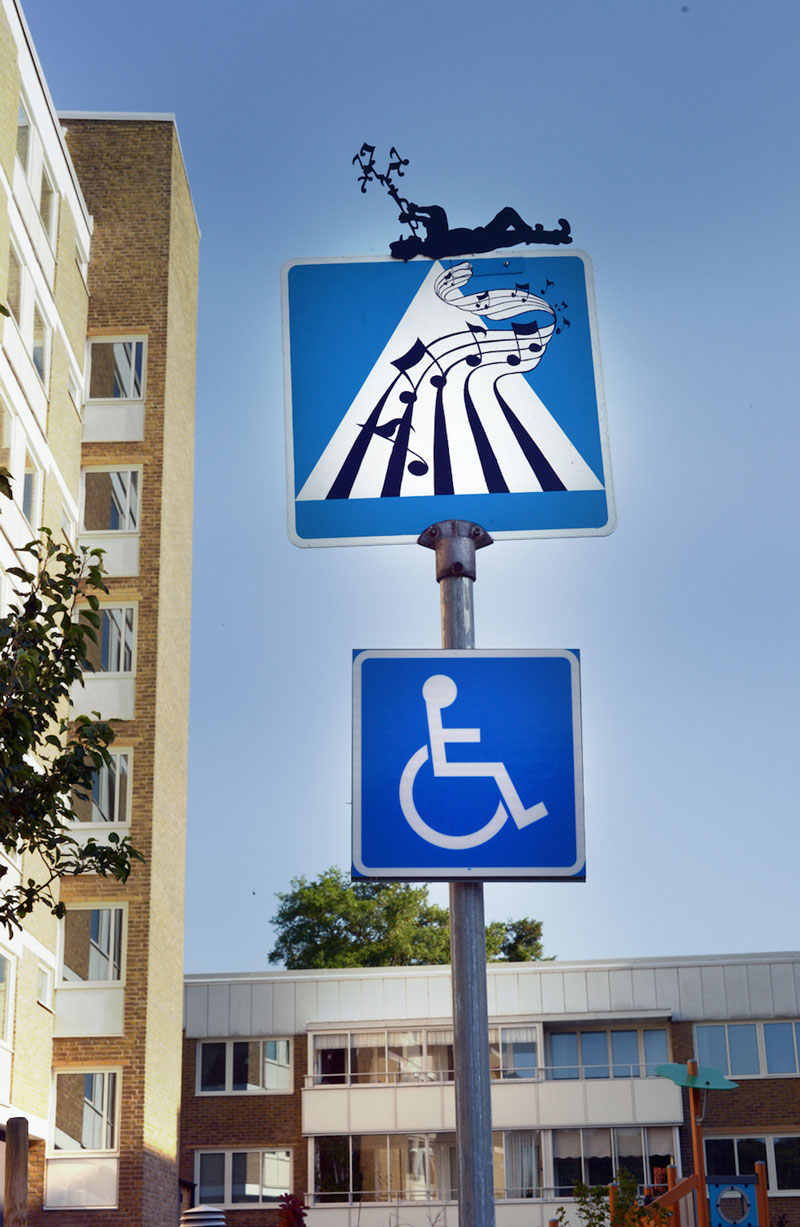 9. Hulk
A fantastic piece that mixes holes in the wall, sculpture, and superheroes. It was created by OakOak.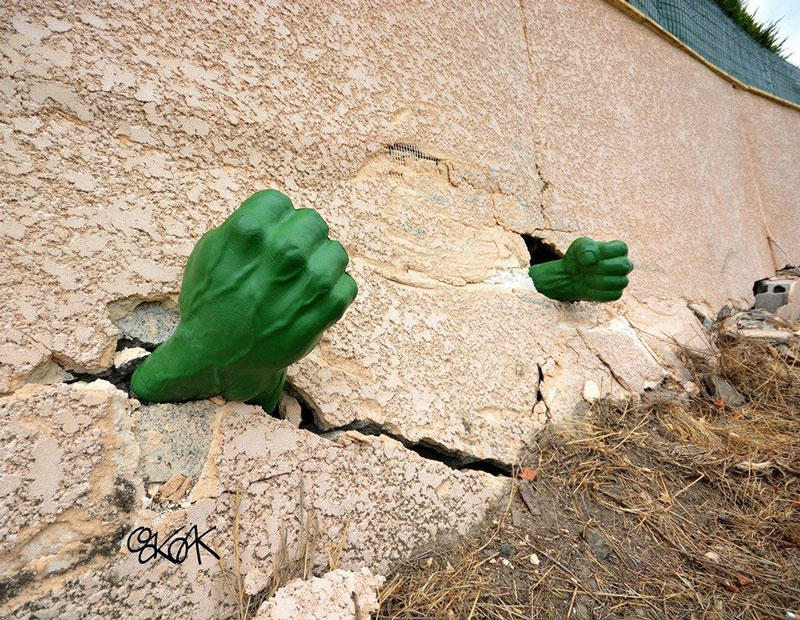 10. IMF Monkeys
A fantastic satirical piece in the streets of Belgium by an unknown street artist.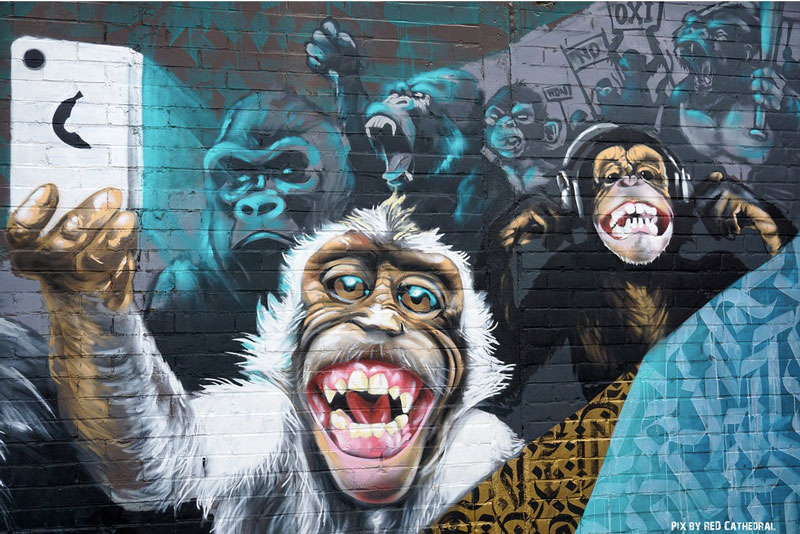 11. Breathing helper
Right in context, this street art work by Dr Love takes full advantage of the little greenery available to send a powerful message.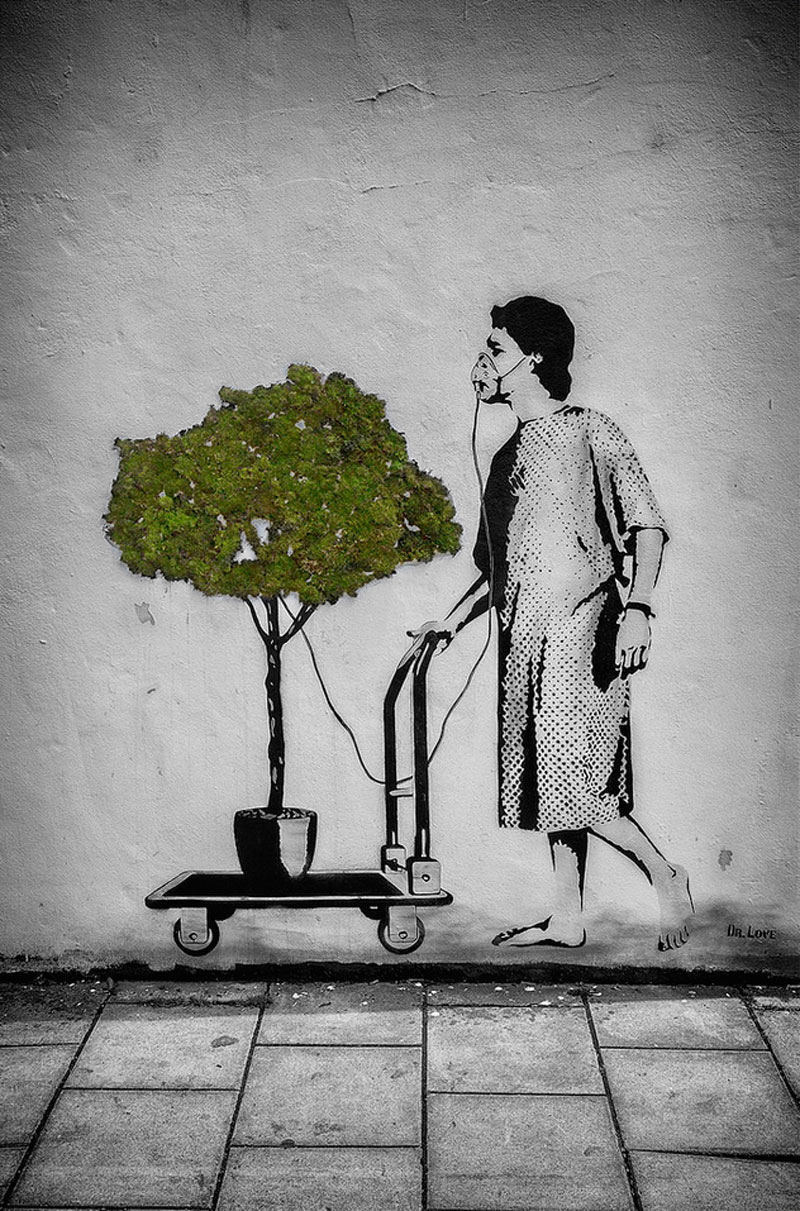 12. Flying doughnut
Another lovely artwork by OakOak, this time featuring a somewhat poetic Homer Simpson.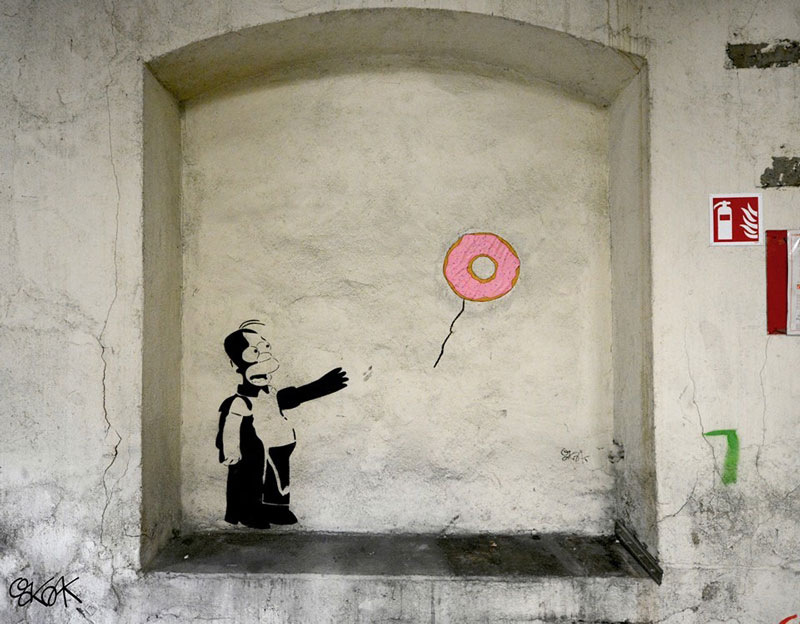 13. Moon walk
DALeast created this piece in a lunar environment with his unique style.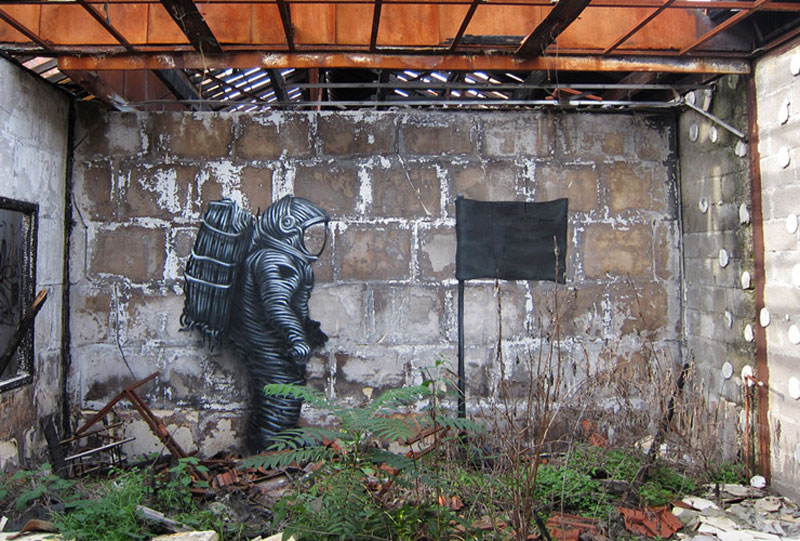 14. Cutting flowers
A clash of drawing styles meet, and the child side is about to lose. Beautiful art by Trust Icon.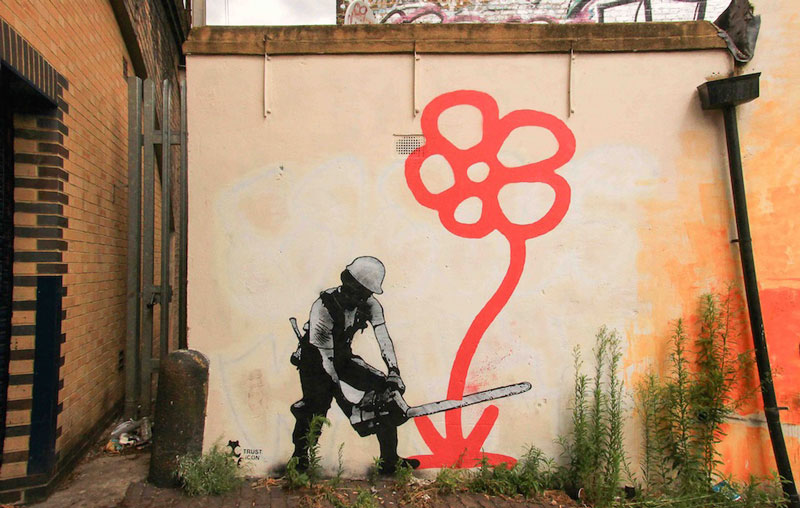 15. Hunger world cup
Made at the time of the World Cup in Brazil, this street artwork by Paulo Ito is very critical of the priorities of the Brazilian government at the time of the World Cup.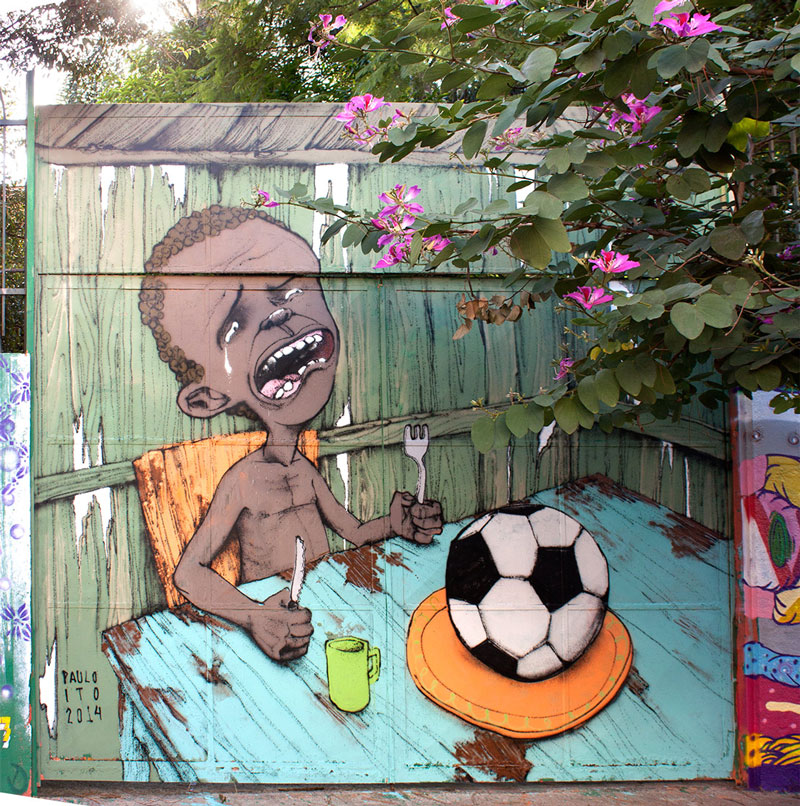 16. Social Media captain
The most hipsterish art you'll find in the streets. This giant mural by Innerfields can be spotted in the streets of Hamburg, Germany.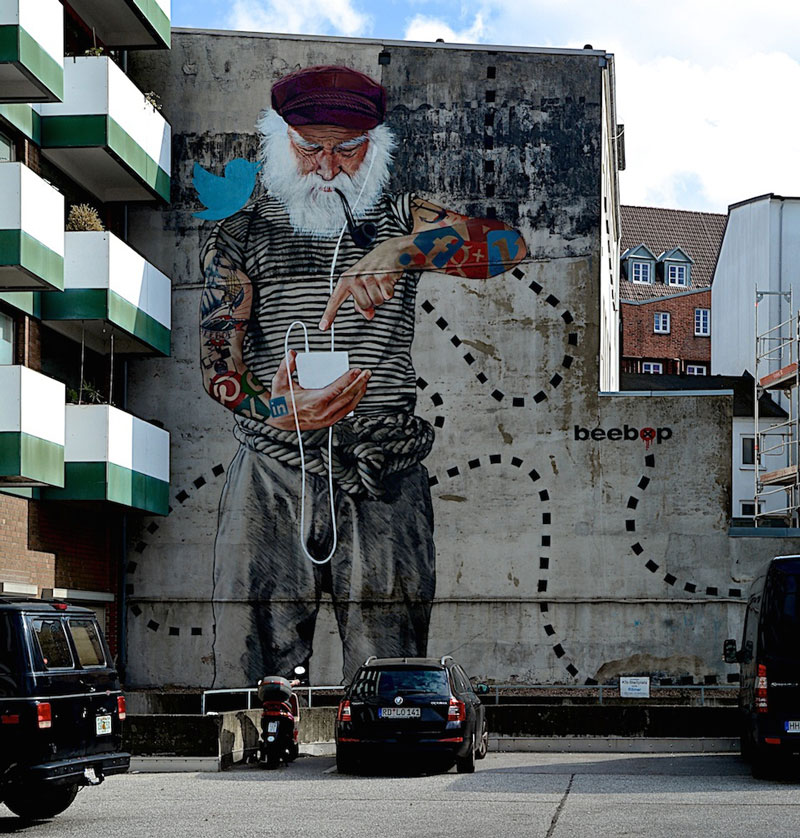 17. Angry Birds
This one is more field art than street art, but this piece will probably make you smile if you pass by it in Italy.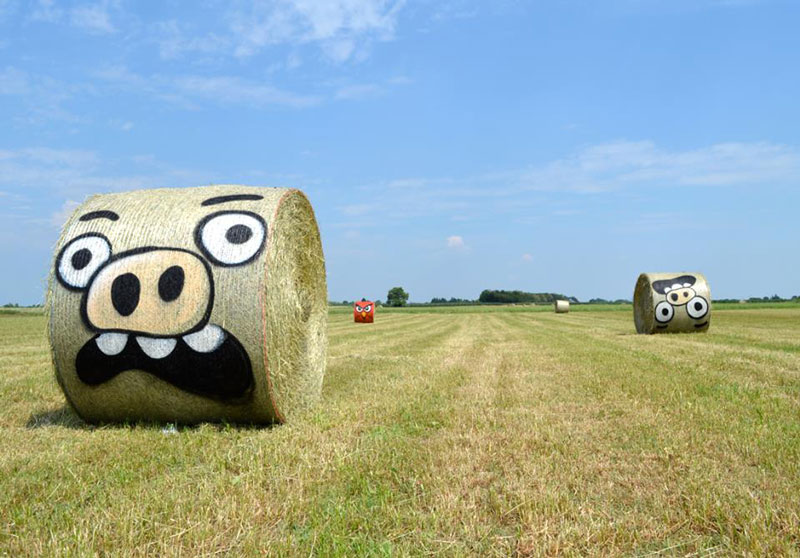 18. Modern Times
One more piece by OakOak, but this reference to Charlie Chaplin couldn't be left out of this post.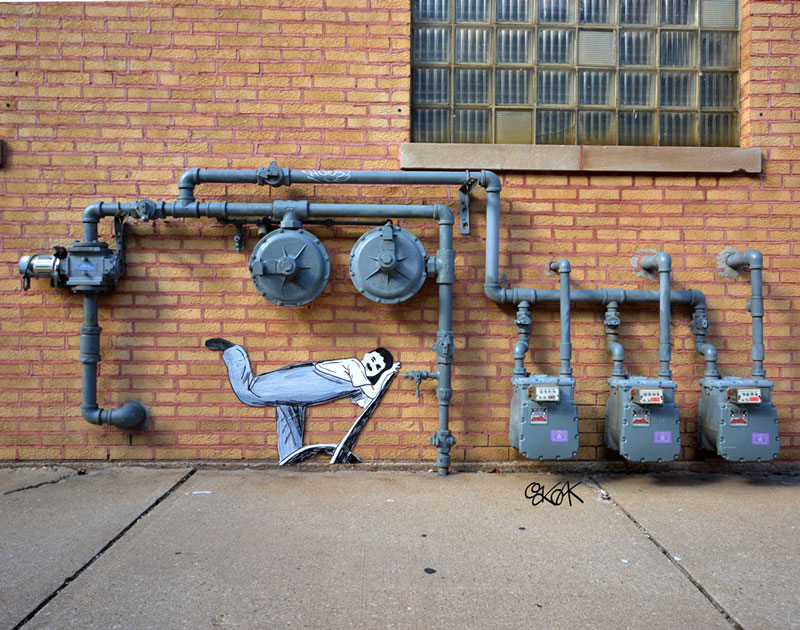 19. Picking up tiny things
A giant mural by Smug with a quite realistic look-and-feel. Perfect to make funny photos.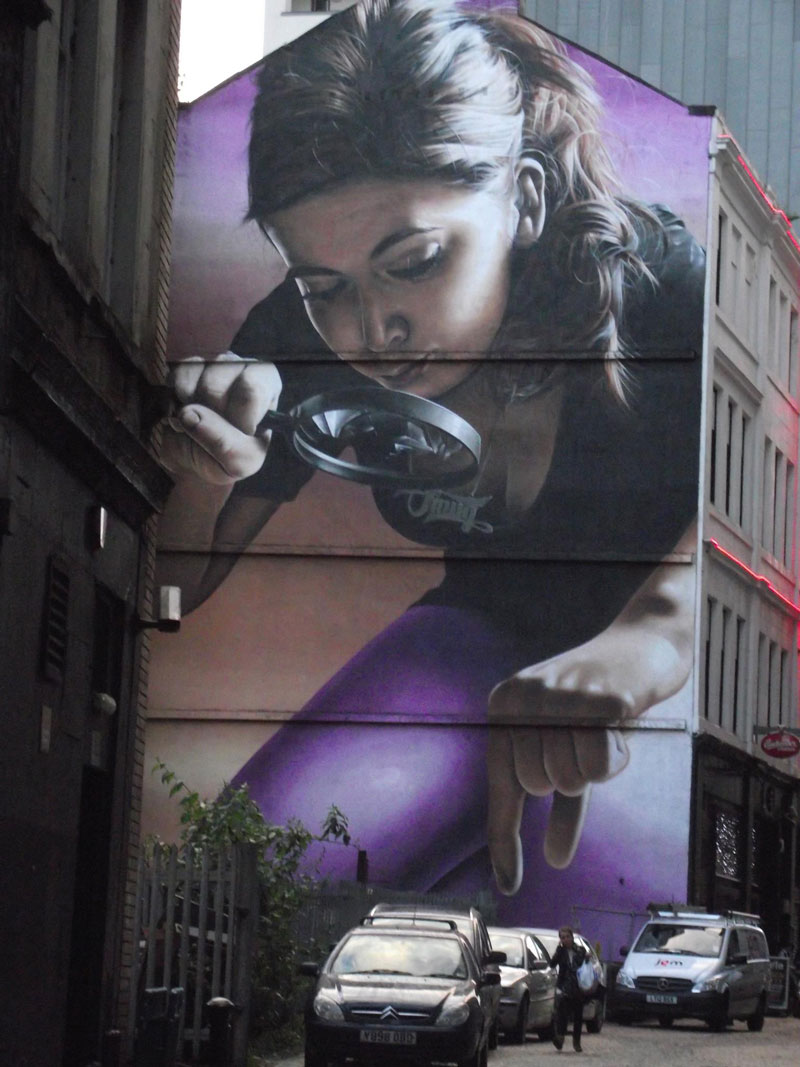 20. Building Blocks
A touching artwork by Icy and Sot in the streets of Iran.