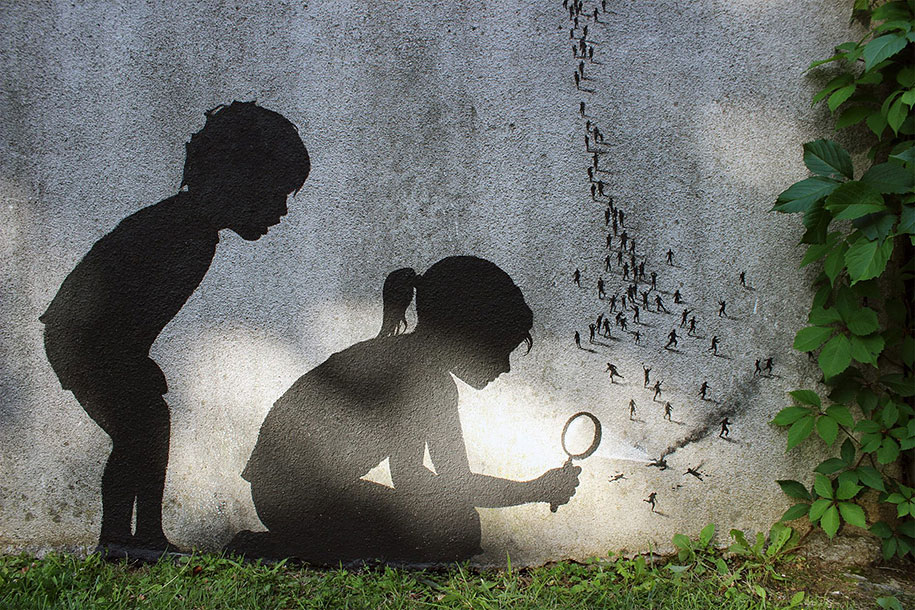 A well-renowned street artist, Pejac has an entirely new and creative approach to the usual technique of street art. He recently visited Paris again for leaving his artsy footprint behind the walls of the street with innovative art. The inventive collections of amazing works of street art by Pejac have multiple layers that interact with each other. He works mostly in black and white representing graphics and representations known to all as the bar code, the scarecrow, the world map.
Pejac is also an accomplished painter and illustrator on more traditional surfaces like canvas. Some examples of his street art is mentioned below in the picture:
Here a man is throwing a water-balloon on the wall that splats revealing Manet's famous "The Luncheon on the Grass."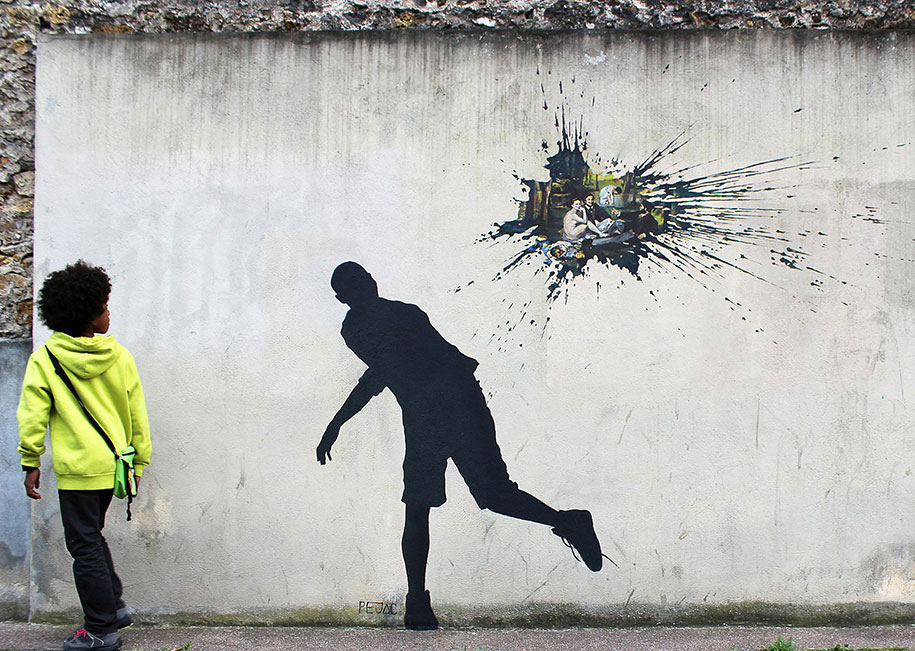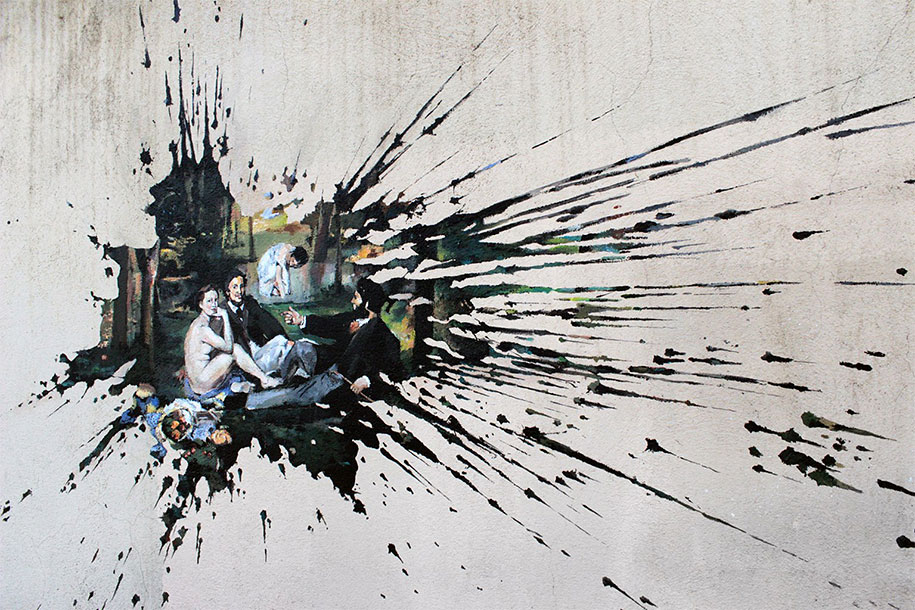 This one depicts the silhouettes of two little children that seem to be using a magnifying glass to burn ants. If looked closer, the ants are actually tiny people.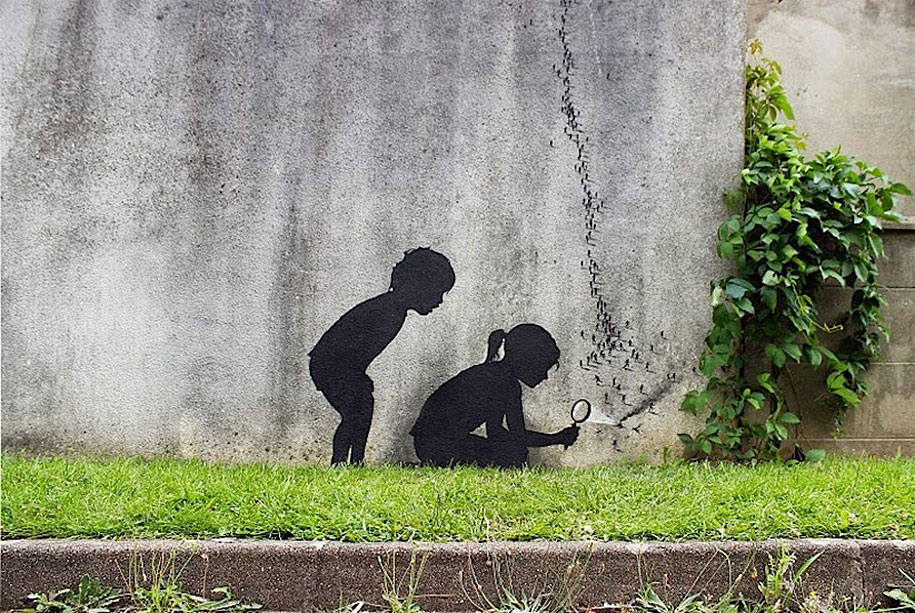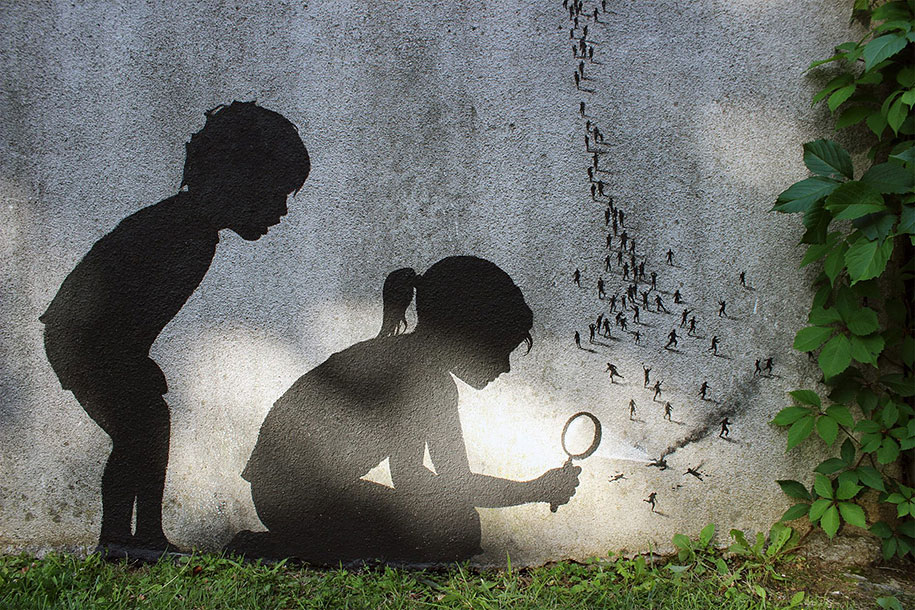 This is born from a crack in the wall that inspired Pejac to paint a surreal-looking door, perhaps leading to the world where the artist's imagination lives.