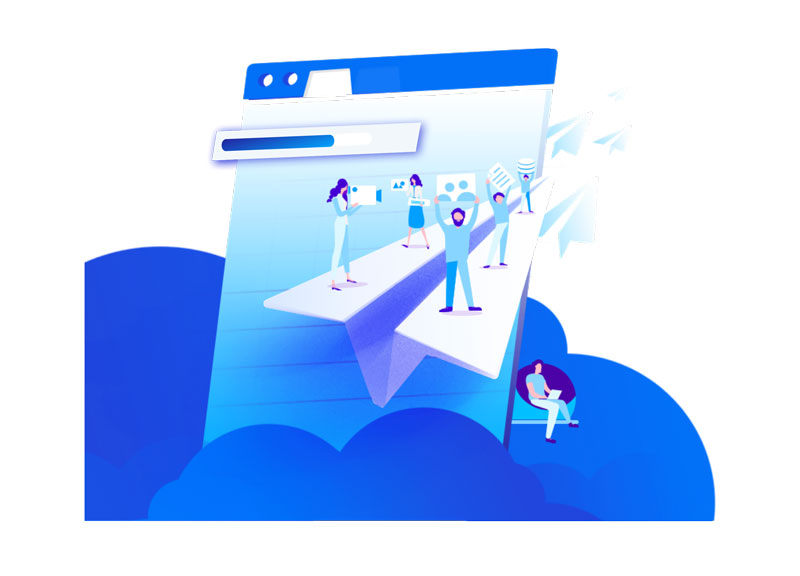 As designers, we are bound to work with large files. If you work with Photoshop and create a bit complex compositions, it's very possible to create files that are over 1 GB. When working with clients, it can be difficult to send these files.
Surge Send solves this problem in a brilliant way. The platform makes file transfer easy, fast, instant, and secure. It was designed specifically for the needs of creative people, such as photographers, designers, or architects.
No matter where you are and the quality of your internet connect, Surge Send lets you send your designs, photographs, videos, or pretty much anything, without a problem. The interface is extremely user-friendly, with several great features you should check out.
How Surge Send Works
The best proof that Surge Send is easy to use is the image below and the fact it takes only a small paragraph to describe how to use it. Drag-and-drop your files, enter your email ID, and click on a button to send. It's just as easy as that!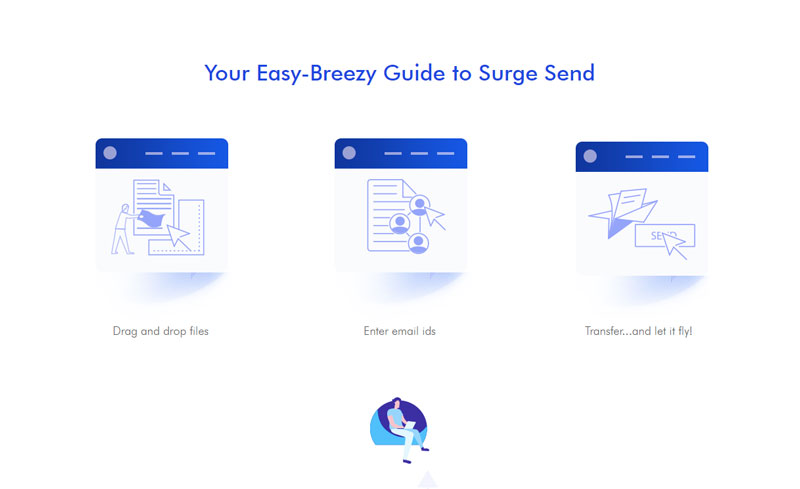 Pause Uploads for a Better Workflow
Stop worrying about your internet connection or upload failure in general. Surge Send gives you the chance to pause your upload at any time and resumes once your connectivity is back to normal. This is especially useful when you are in the middle of a 30 GB file upload and Skype starts ringing. In that case, all you need to do it to pause the upload in a matter of seconds, then you can pick up your call.
Track Downloads for Peace of Mind
If you track whether your emails have been opened or not, you already know how useful it is to be notified of the reception of information you send. With Surge Send, you can do the same with the files you send, thanks to an ingenuous alert system that will email you every time a file is downloaded by a recipient.
A Highly-secured Service
All files sent with Surge Send are encrypted with 256-bit federal level encryption. If that's not enough for you, you can add a password for it to make sure that only the people with the code will be able to download it. With Surge Send, security is not optional, but it's a core feature.
Transfer Files on the Go
This feature is something I could have used so often. Do you need to go out in the middle of a file upload? Just pause it and switch to a new device, then you can resume the upload from the new device, not need to lose the precious minutes already spent on that upload.
Share your Files Publicly with Surge Access
As a designer, you can be interested in have a reliable way to share large files for public download. For example, if you create a great resource that is packed in a 6 GB zipped folder, you will want to share it elsewhere than on your own web server (if you have one).
To do so, you just need to upload your files to Surge Send and choose the public option. You will then be able to obtain a share link that you can send in any way you want. Of course, you can always choose to keep your download links private.
Super Surge Will Ensure Faster and Guaranteed Downloads
If downloads of very large files are failing, you can turn on Super Surge, an option that uses the power of P2P to guarantee fast delivery.
Go Pro for an Even Better Experience!
Although Surge Send is already an excellent service with the free plan, it's possible to make it even better by going premium with Surge Pro. Thanks to the team at Surge Pro, Designer Daily's readers can get one month free by signing up using this link.
This way, you will enjoy more space for your uploads, the ability to send larger files, the possibility to keep files indefinitely, access to transfers history, or the possibility to schedule the expiry date of link, among other things.