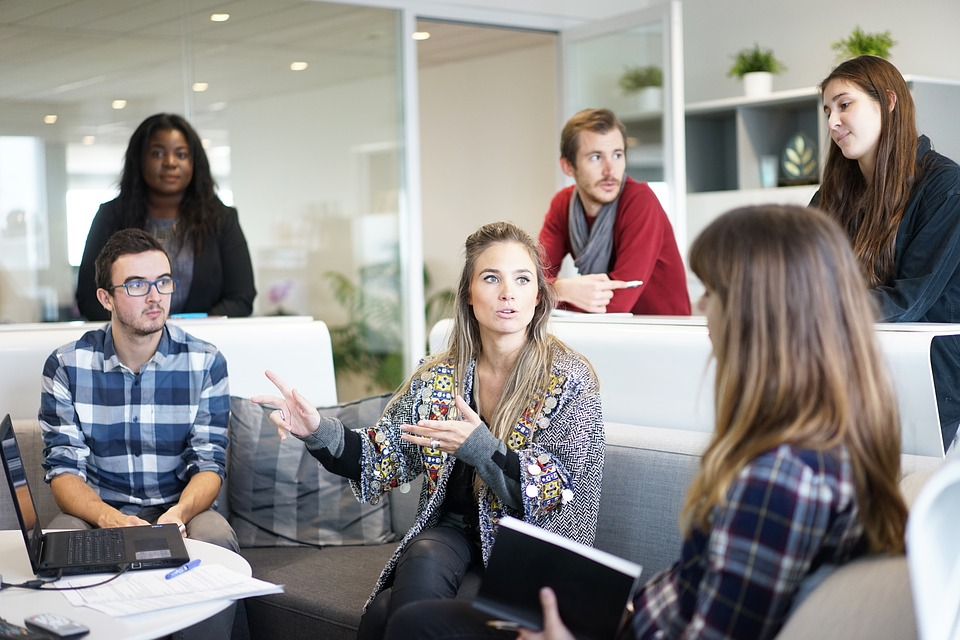 Businesses tend to focus solely on the graphics and photographic aspects of design when it comes to putting together campaigns for their visual marketing endeavors. While this often results in creating highly-curated visual content for their social media accounts and websites, this doesn't encompass the most important aspects of design.
Diversifying Your Visual Media and Design Focus

When considering every aspect of design for their marketing and sales tactics, companies should also focus on incorporating videography and user experience into their efforts for a more well-rounded aesthetic and presence.

Keep reading to learn more about the importance of switching from one design focus to another.

1. The Power of Visual Content
The power of visual content is undeniable for brands in today's world. With more brands than ever bringing in a majority of their sales through social media, these businesses are often solely focused on creating the right curated graphic content for their platforms. As most of these platforms center around the sharing of visual media with an emphasis on photos, this leads most companies to spend a lot of their time, energy and budgets on graphic design, photography, and social media marketing that will help them create the right "look" for their brand.

This look helps improve brand awareness, setting a business apart from others that are in the same industry. Many consumers that use these online platforms often grow to associate this specific look with a particular brand. These brands know the truth: images will increase engagement on these social platforms twice as much as content with copy alone. This is an important statistic, considering that these platforms are an essential part of moving potential customers through the sales funnel. While this visual content is often arresting enough to stop consumers in their tracks, brands can't rely on photography alone.

Just as businesses have evolved from using blogs and written content alone to attract their customers, they must shift their focus from photographic content to other visual media and forms of design. Businesses that aren't exploring other visual avenues will find that they aren't doing all they can to reach their consumer base.
2. Why Video Matters
Video has the power to revolutionize marketing for businesses. As video continues to progress rapidly in the way consumers and companies are creating and consuming this medium, video is already on the way to becoming an integral part of a brand's marketing strategies. This is due to the fact that videos are the next tier of visual media—they are essentially the marriage of written copy and curated graphics, resulting in a more effective and engaging way to reach consumers.

According to statistics, videos can increase a business' conversion rate by 80%. Whether these videos are shown on a social media platform or a brand's landing page, these videos are able to do what photos can not—directly speak to the audience and engage them. This level of interaction works to introduce visitors to the company and demonstrate in real time how a service or product looks. Instead of having to rely on testimonials and photographs, would-be customers and clients can make their judgments from the visual proof of the video.

Additionally, videos allow brands to connect to their audiences faster. As brands work hard to rank higher on search engines, using videos will help with this endeavor. Brands that use videos are 53 times more likely to appear first in a google search compared to companies that don't have videos embedded on their sites. With optimized videos that backlink to other products and services, brands are able to reach consumers faster and more effectively than ever before, especially when visitors share this video content.

While video allows brands to market themselves in a completely new dimension, this isn't where their visual marketing efforts should end. As both photo and video content serve to catch the attention of an interested audience, businesses need to be able to seal the deal and carry these users through the final stage of the sales funnel by facilitating the purchasing experience–ultimately, shifting their focus to user experience by way of web design.
3. How User Experience is Leading the Way
User experience is the last leg of this visual marketing makeover. User experience refers to how a user feels when interacting with a brand's system, including their website and apps. Where photos and videos succeed in attracting consumers, user experience includes customers, shows them they are valued and invites them to make room for the services or products that a particular brand has to offer.

This aspect of the design is ultimately the backbone of a business. A brand's web design defines the type of experience users have as they interact with their website. Even companies with the best looking visual media can still fall short in terms of user experience. The most stunning web design takes this need for a positive user experience into account by ensuring the interface is designed to meet the immediate needs of a user while making their visit enjoyable.

While web designers focused on user experience aim to give users a visually stunning interface, the goal is to facilitate a speedy and simple process through to the checkout. From the perspective of the brand itself, a well-designed website makes it easy for visitors to find what they need. This design accounts for every interaction from the first visit to the final purchase. The best designs will create a meaningful user experience that will ultimately improve a brand's conversion rate, resulting in repeat customers and a growing audience of engaged users.

In today's world of viral videos and popular posts, businesses must do all they can stand out from the competition. By choosing to invest in a well-rounded visual aesthetic that includes everything from graphic design to beautiful user experience on their websites, companies are able to set themselves apart as leaders in their industry. Apply this information to your own business endeavors as you work to stay relevant and draw in new customers.