Nowadays, blogging is still one of the most trending things on the net. Its rapid growth is due to the internet now accessible everywhere for anyone.
On top of that, the number of website builder sites and free blog providers has increased year in year out. So, creating and setting up a blog is easier than ever.
With them, you don't need help from a web developer. Everyone can share their thoughts and advice over a blog effortlessly.
Designers are not the exception. As a designer, it is probable you have wondered if blogging is worth the time and effort. Definitely, the short answer is an overwhelming YES!
Your passion for design or development and your ability to solve logic puzzles could be something to share about it on your blog.
As a designer, it is vital to have a blog where you can build and expand your marketing reach.
Certainly, there are more methods that you can use to boost your credibility, number of clients, and cash. You can leverage Media advertisements, an online portfolio, attending social gatherings.
The problem with that kind of method is they are a little bit expensive. Therefore, creating a blog is the most effective and inexpensive proven way.
Creating a blog is not a fad, but a necessity to build your credibility, find your own voice, and expose yourself to a wider audience.
The following are the top advantages that designers with blogs have:
Writing benefits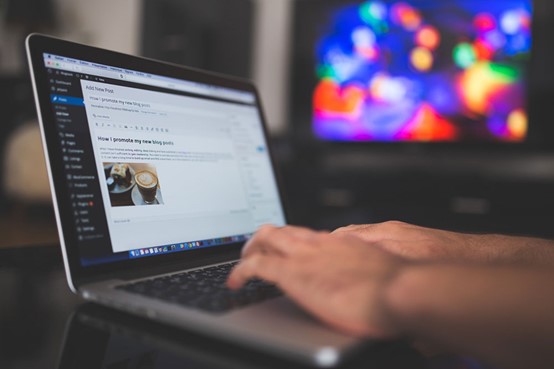 Designers who have a blog can improve not only their writing skills but also their self-development.
Writing will force you to become an avid reader, a researcher. This is the most powerful way to become a better designer and human being.
The more you write, the more you will read. So with a lot of reading, you're getting a broader knowledge.
In addition, writing helps you to communicate your ideas in a clear and understandable way, even complex things.
Show your social and blogging skills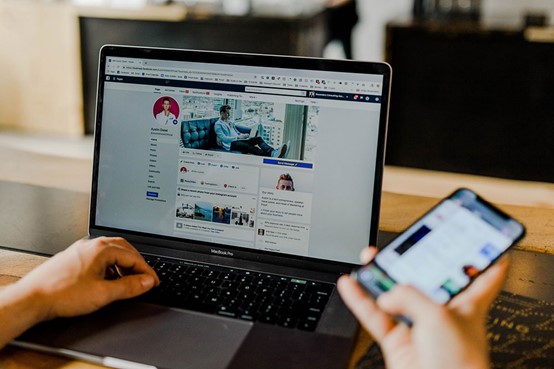 You have to know all about social media platforms and blogging things if you want to be one step ahead of the crowd. Why? Because one needs of many clients is to find a designer who is knowledgeable about those things.
If you have a blog, it means you are aware of the importance of the new age media and you also it means you know how it works.
Promote yourself instantly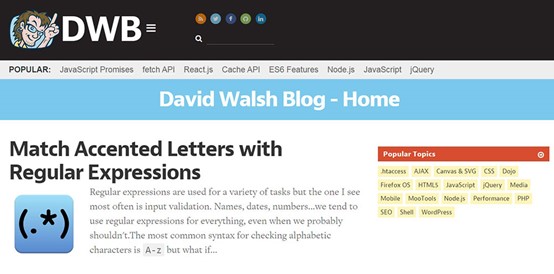 A blog allows you to write blog posts about you or your work. This is the most common use case. Yet, it doesn't mean you can't write about anything else.
Every blog post you create is an instant way of marketing and publicity. After all, its focus is to highlight you: who you are, what you are, and how you are as a designer, or in David's case, as a developer.
By writing a blog post you are giving yourself visibility on the network.
Show Yourself Up as an Expert in Your Field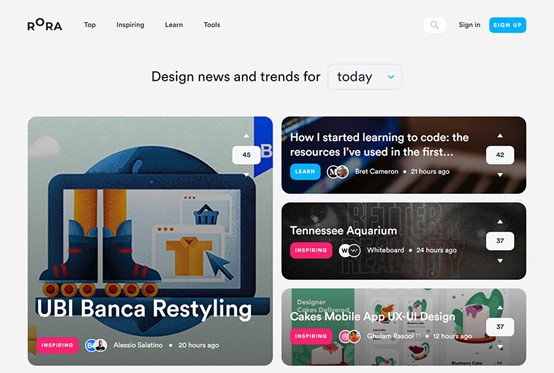 Standing out among thousands of other designers is not a piece of cake. It's really hard work to achieve it if you are starting out on your career.
Certainly, as you start to market your design work you will face this challenge.
Having a blog gives you the opportunity to show up your unique design work. It also allows you to present your design style and approaches.
In the end, you are showing up your expertise in the design field. Your potential customers and colleagues can have a deeper understanding of your point of view and philosophy.
Opportunity to help yourself and others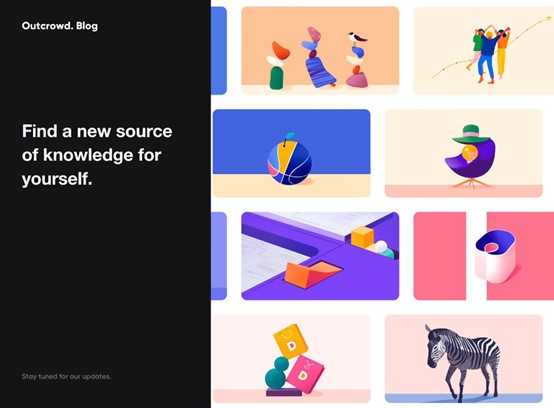 A blog allows you to teach yourself, first, and then teach others.
By publishing on your business blog, you are giving back to the web design community. You do not know how your blog post will help others until you start to write and publish it.
If you are doing it right, a published blog post will be helpful, for you, prospects, clients, and colleagues thanks to its content quality.
Opportunities to create viral content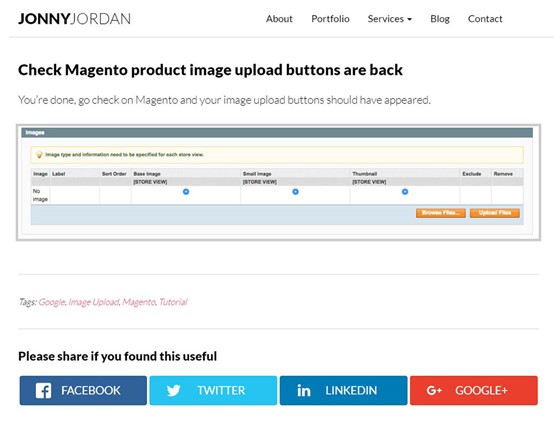 If your blog delivers good and quality content there are high odds someone will share the link to your blog. This represents a great opportunity to showcase your work.
It also gives you the chance to create viral traffic which in turn will help you to gain exponential market growth.
Now, you have the power of social network platforms to share content. Your blog's fans can easily share your blog posts or the direct link to your blog on Twitter, Facebook, Instagram, or even Pinterest. This is the most powerful way of free marketing.
Wide range of responses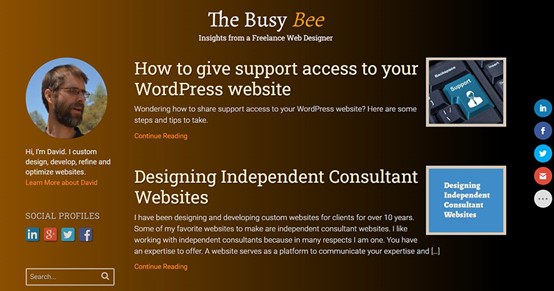 Feedback gives you lights where you are going, it makes you stop or change the direction if it is needed.
One common mistake most bloggers do is that they spend more time-sharing their ideas and insights. They forget the essentials of blogging – Listening and knowing to your readers.
If you take the time to listen to them, you will find important insights and things that can become you a better blogger.
Knowing your audience's feelings and emotions put you one step ahead. This is the reason why most companies spend a lot of money and time on their marketing campaigns to know their audience.
As a designer with a blog, you can achieve a wide range of responses and feedback that allow you to know your audience's needs.
Get an extra Income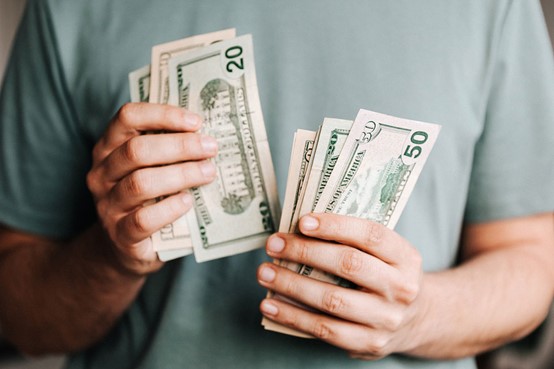 Blogging is not only about sharing your knowledge and thoughts with your audience.
At the same time, you can turn it into a way to get an extra income. This is what the marketer gurus called – monetize your blog.
You probably have noticed how every blog with a little or big traffic has an advertisement in its sidebar.
If you have delivered golden content through your posts, then it is probable that you have a successful blog with enough traffic too. Thus, you have chances to turn that traffic into money.
You can choose to have an additional income by placing some ads in different places on your website. Something that is simpler than that. This is what most successful bloggers out there do.
Every day more and more freelancers become full-time bloggers just because their posts are gaining enough money to make it a living.
Getting higher in SERP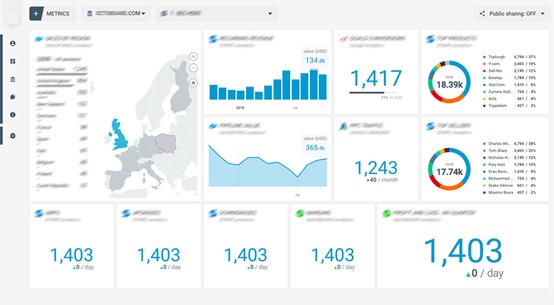 Standing out to the crowd on the net is challenging. If you want to have more chances to appear in the first positions on Google searching you need to blog.
Having a blog and post regularly helps you to improve search ranking. A blog is much friendlier to search engines because its algorithm looks for fresh and updated content.
You have high chances that your blog is being searched for by the search engines if you keep it updated and friendly.
Finally, in case you haven't thought about it, your blog can also include your portfolio which can be easily update-able
Create connections and followers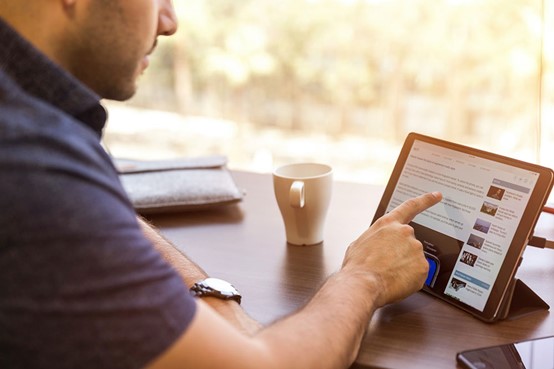 Your opportunities are directly proportional to your network.
As a professional designer, you need to be active on social networks.
Keeping a presence on social media allows you to share your blog post, updates, or news about your blog. You have excuses to build a following.
The idea of spending time there is to link to your freshly written content.
As you start to share your content you will be building a large and dedicated following. This can lead to exciting career opportunities.
Show off your work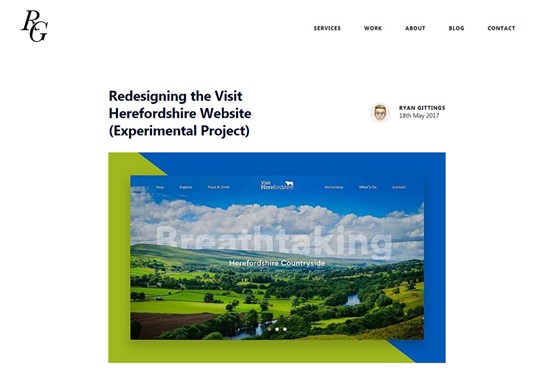 Your portfolio is your cover letter. It shows the result of your skills and experience.
Yet, you can be one step ahead and use your blog to explain in-depth how every project was built. It means, show off what is the process you follow behind the scene to create those successful projects.
No doubt, to clients, users, and prospects those posts will turn out helpful and insightful.
Grow your Subscriber Base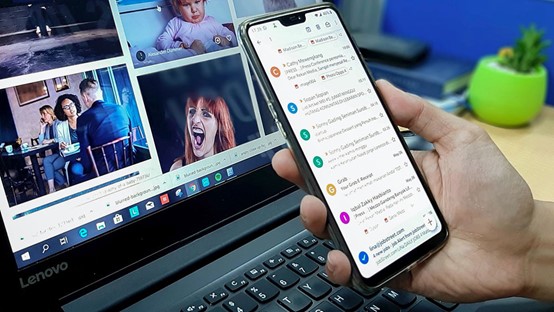 Email is still alive. It's still used by millions of people every day. It is a perfect and reliable way to communicate online.
An email list is one of the most important elements to build a direct relationship with your audience.
Having a blog, you have the opportunity to build and grow that email list.
Check the inbox is one of the most repeated tasks people do. Usually, they also turn on notifications to stay tuned on any important updates.
There's one truth. Getting someone to give you his emails is not a piece of cake. You have to work hard to convince them they will get important and real benefits by doing it.
The good news is that once you have it you know that person is looking for something. You have a direct connection to offer your help through your services or products.
Learn Technical knowledge through the process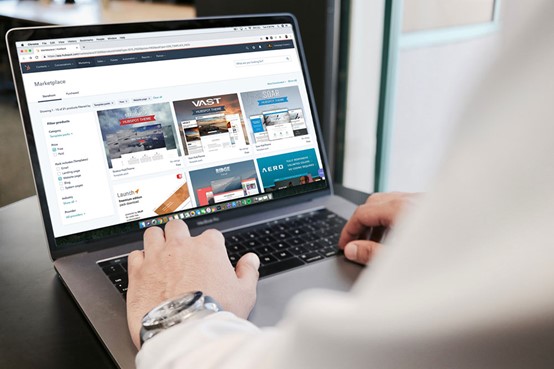 Blogging gives you the chance to learn different things. While it is true your final goal is to set up a blog and start to write, the process itself allows you to get new vocabulary, tools, techniques, and methods.
Through the process of growing your blog, you will also learn technical things. How to improve your blog performance or enhance user experience.
Yet, all technical things don't mean you need to learn to code or become a web design expert.
There are plenty of tools out there that offer you from semi to fully automated processes, especially for the internet newcomers.
Teach others and Learn Yourself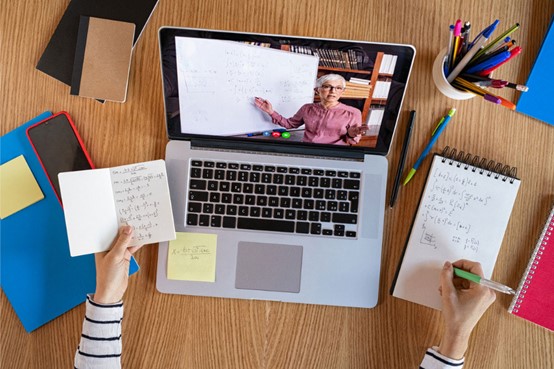 The most effective way to learn is to teach. Once you start to blog you will be teaching someone else and learning at the same time.
If you blog regularly it leads you to do more research, read and watch more videos about what you are working on. Behind the scene, you are building a habit and routine.
Blogging will ensure you are up-to-date with the new things in your field. You will find out new techniques or approaches you hadn't heard before. Also, you can discover helpful resources that don't exist before.
Build Trust Online with Your Expertise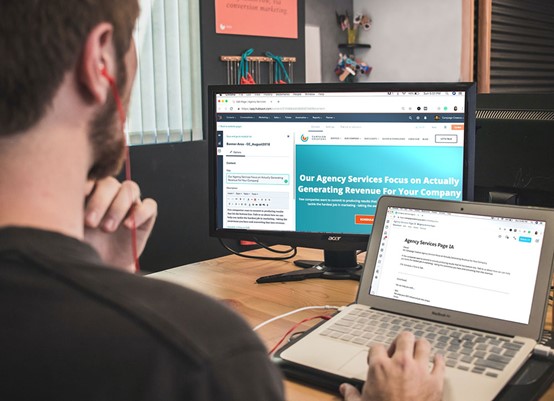 Becoming an expert in your field makes other people respect and trust you.
Yet, online trust is an uncommon thing. You can build it by being totally honest when you write your pieces. They are not only simple and common blog posts but actionable step-by-step guides – golden content.
This online trust is the result of hours of hard and deep work. Where your focus is on how to lift and make other´s life easier.
If you have taken the time to check other successful bloggers that is exactly what they do.
The success formula is simple. The more people trust you, the easier will be to achieve your blog goals.
Spread your Voice and Grow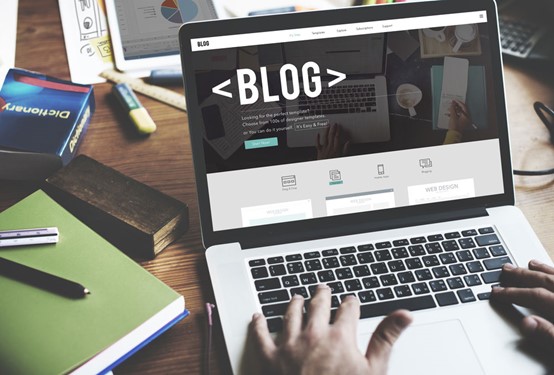 There are many business opportunities out there. You can't reach them because your design business is not expanded enough.
To grow your design business you need to do the homework. You need to figure out the effective ways to spread your voice to expand your online reach.
This task is tackled by your blog. Publishing regularly on your blog is the most effective way to spread your voice. It allows you to create your professional reputation by becoming yourself as the referent in your field.
Your blog's success comes down to publish consistently. By doing this way you are using the most effective way to build your personal brand awareness.
When you deliver quality, unique, and useful content to your target audience you are building your online reputation.
You are the referent in your field so this means more traffic, more readers, more clients, and as a result more money.