Apple has planned a keynote for September 9 and may announce a new product: the Apple tablet aka MacBook Touch. Or they may not.
As usual with Steve Jobs' company, rumors have been spreading and are hard to verify. Some say that they have insider info about the tablet, other have sources that claim there won't be a tablet at the event. This said, even if the MacBook Touch didn't come out in this event, this wouldn't shut the rumors.
Touchpads, an opening market
In fact, there seems to be an opening market for tablets, a new competitor for Netbooks, Nvidia has already announced that they will be producing chips for what they call "Media pads". Some have already been announced like the CrunchPad or Toshiba's JournE Touch.
Snow Leopard, a touchscreen OS?
Lately, some developers have been heavily suggesting that Snow Leopard was giving hints that it was ready to be a touchscreen operating system. Cult of Mac is revealing some of these hints, Ars Technica also has a piece with other elements suggesting the same thing (for a mysterious iProd device).
Apple tablet concepts gallery
Of course, the interesting part for designer during rumor times is to look at the mockups created by other designers. However you can be pretty sure that Apple will amaze you if it launches such a device.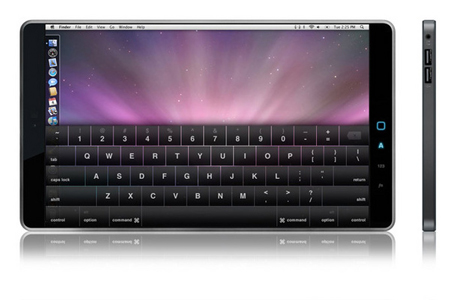 From cnet.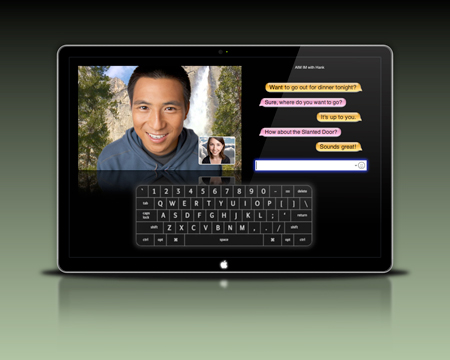 From 9 to 5 Mac.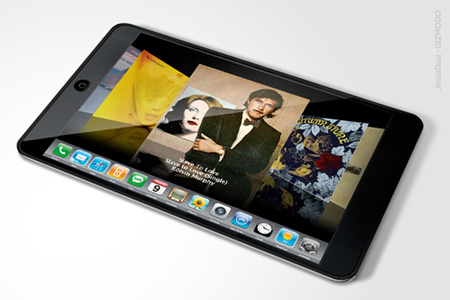 From Gizmodo.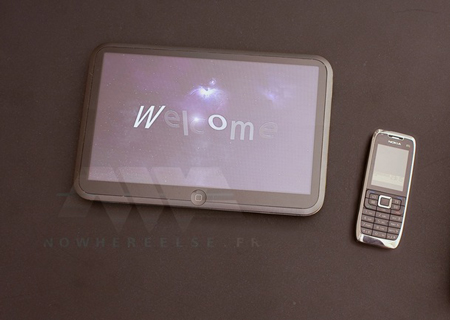 From the Boy Genius report.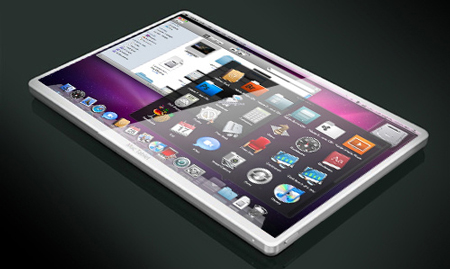 From Gizmodo.

From AppleInsider.
What do think?
Do you think Apple will launch a touchscreen tablet? If yes, when do you think they should launch it and would you buy it?