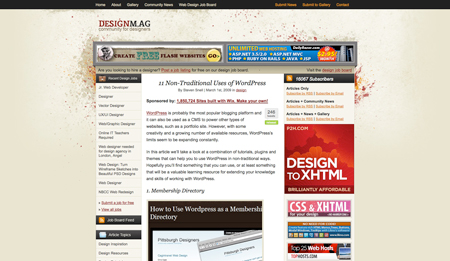 I wish you all a very happy new year, full of success in both your personal and professional life. In case you're afraid to have missed any good design article, look no further and check out the following ones.
By Smashing Magazine, a good take on the design of single blog posts. This article should make you consider to turn your blog into a "blogazine".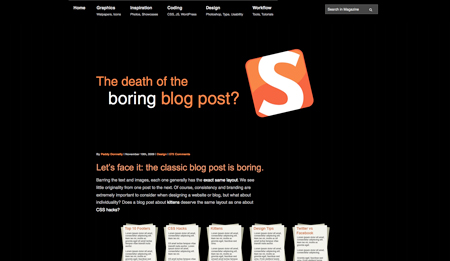 A good rant on spec work and "contests". I've been guilty of hosting such a contest and really regretted it (although many designers seemed to enjoy it), will not do it again for sure.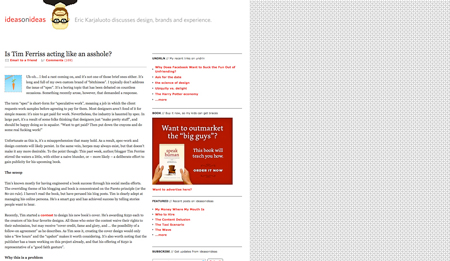 Awesome collection by Henry Jones. This said it would be even better if we could see more than 3 lines of text and a little less ads… just sayin'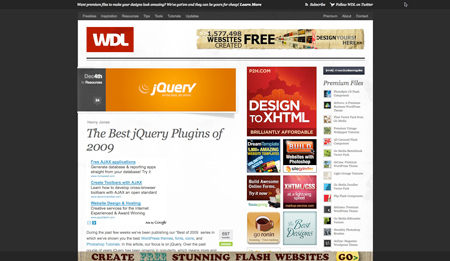 A must-read for anyone looking for a new CMS to work with.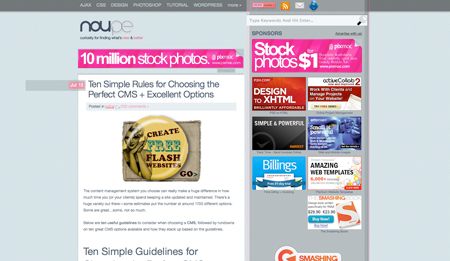 Jeremy Mickel walks us through the creation of his first font. It was particularly interesting to me as I am still struggling to create my first font, maybe in 2010?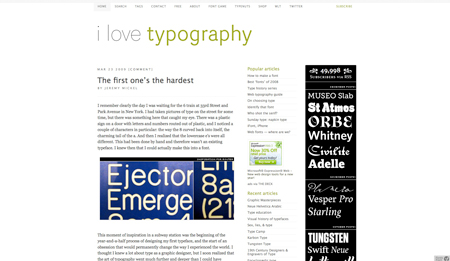 The article that turned me into a huge fan of Firebug (although I used it already previously).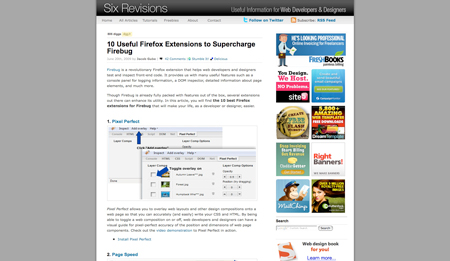 One of my all-time favorites, a great list post that reveals the power of WordPress.