There are reasons why so many people elect to go with a multipurpose WordPress theme. A multipurpose theme makes good sense to anyone charged with building websites. It is designed to serve a variety of purposes or a mix of businesses. Purchasing such a theme also makes sense for a web designer who seeks maximum design flexibility.
You don't want to dash out and buy just any theme. Many multipurpose themes would make excellent choices – such as those described below. Many others are "OK", and some are not very good investments at all.
Doing sufficient research can take up valuable time. But anytime you can reduce the number of your candidates to 7 excellent multipurpose themes it's good news indeed.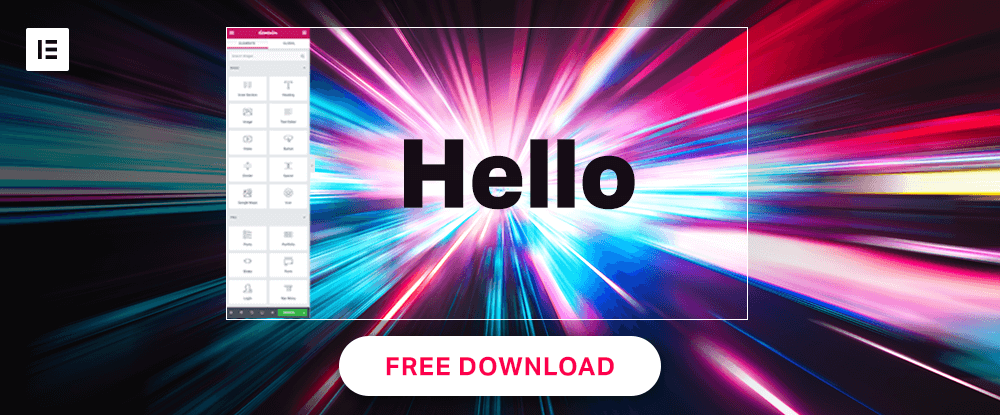 If you're an Elementor user, you just might have found the theme you're looking for right here. Hello is without a doubt one of the top multipurpose WordPress themes on the market. This theme is the fastest and lightest product of its type ever created, its literally without boundaries, and to top it off, Hello is used for testing whenever a new version of Elementor is released.
It only follows that if Hello is going to be used as a key tool for testing new versions of Elementor, the theme itself will always be up to date and fully capable of providing the expected performance.
Since Hello is fully compatible with and supportive of the most popular WordPress plugins you won't experience the operational performance many other themes experience when using plugins. Hello's design and coding are both based on simplicity. There's no non-essential code or extraneous bells and whistles to slow either you or this theme down. Hello is fast, SEO optimized, and an ideal choice for both designers and developers.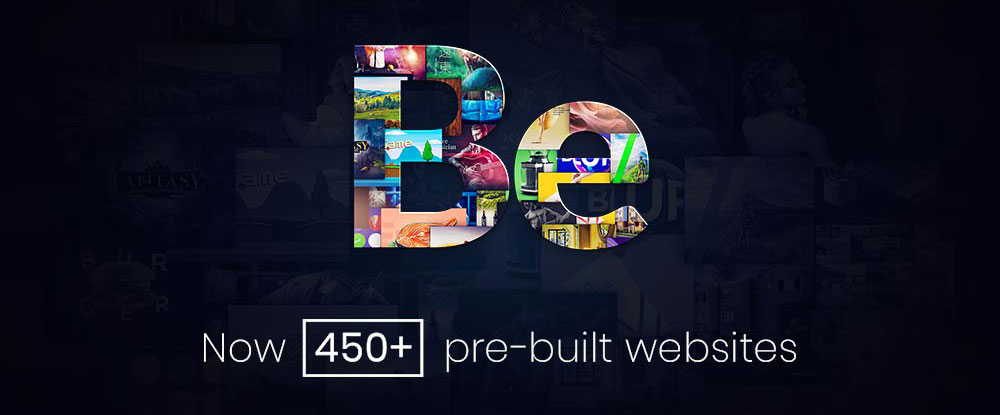 If it's a multipurpose theme you want, you might consider working with the biggest WordPress theme of them all – Be Theme. This big and beautiful multipurpose theme is loaded with core features (40 of them) and has a large and enthusiastic user base along with a 5-start ThemeForest rating.
The highlight is a library of more than 450 professionally crafted and customizable pre-built websites. Since these pre-built website designs cover all the website types and more than 30 industry sectors, you'll have little problem finding one that can get your next web design project off to a fast start, and every project thereafter.
These pre-built websites have useful UI and UX features built into them, making your website design tasks just that much easier. With the Muffin page builder, shortcode generator, admin panel, and other Be Theme tools at your fingertips, you could have a website ready to go in as little as 4 hours.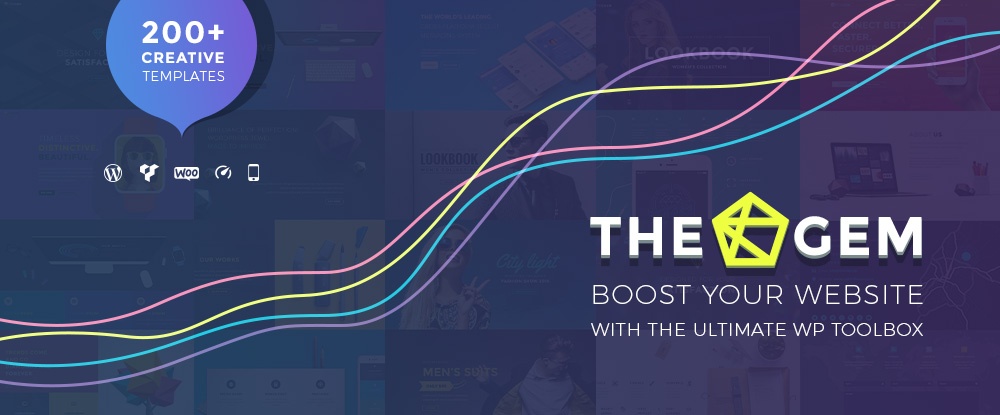 TheGem was designed for users who seek maximum creative freedom without having to have a detailed knowledge of the intricacies of the latest design trends or having to worry about any need for coding.
This creative multipurpose WordPress theme also provides online businesses, bloggers, artistic entrepreneurs, and agencies with a massive toolkit of features and design options they can use to create uniquely-designed websites to convey their respective messages.
TheGem was also created with responsiveness and peak performance in mind. The authors also followed SEO best practices. Consequently, the websites you produce using this theme will fare well in the search engines and display perfectly on desktops, laptops, and hand-held devices.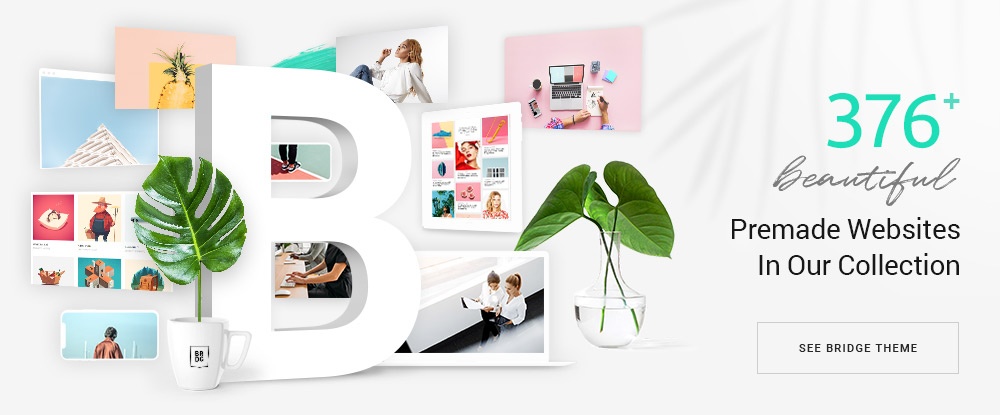 Its 110,000 strong user base makes Bridge the all-time best selling creative theme on ThemeForest. A Qode Interactive creation, Bridge with its 376+ prebuilt websites, a large assortment of plugins, sliders, and design elements, and its open-ended customizability gives you all the website-building flexibility you'll ever need.
This multipurpose WordPress theme will be a perfect choice for building almost any type of personal or business-oriented website. Bridge is a pleasure to use and the user support is excellent.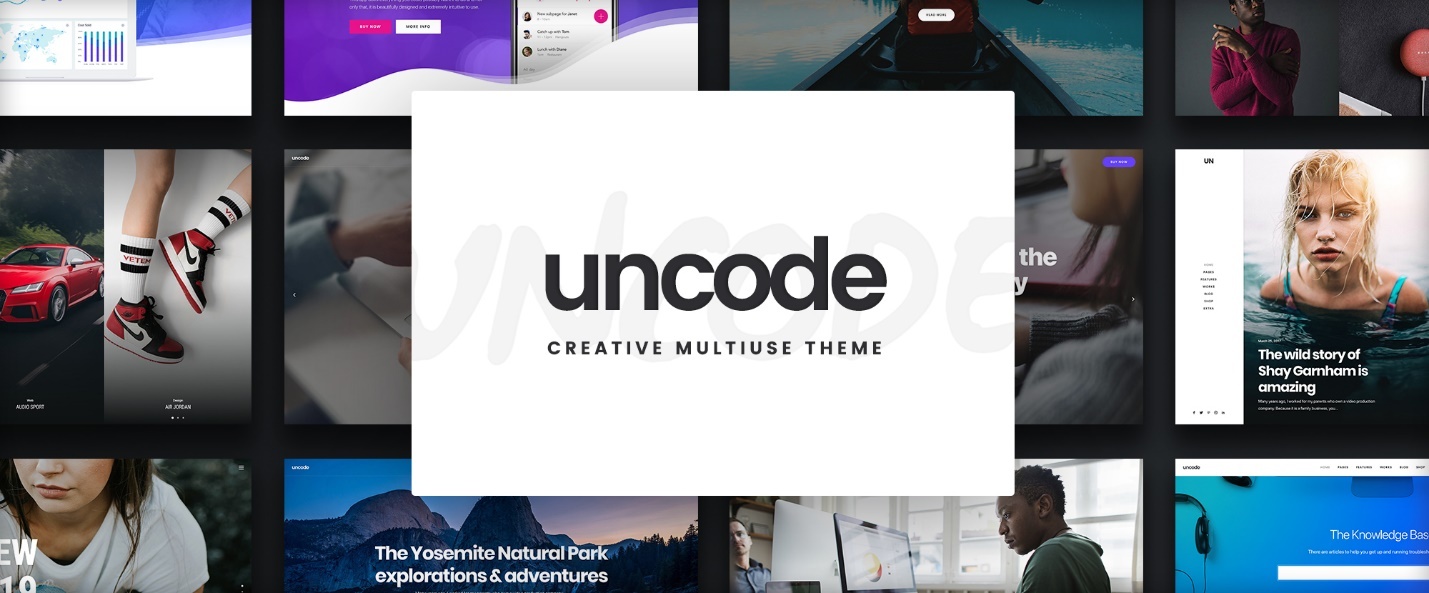 It's 55,000+ sales to date has made the Uncode multipurpose WordPress theme one of ThemeForest's all-time top sellers. Packed with design tools, elements, and demos, Uncode has everything a creative web designer could ask for. You'll quickly come to appreciate the incredible control this theme gives you over your layouts and content. The best way to see what Uncode can do for you is to visit their library of user-created websites. Prepare to be impressed.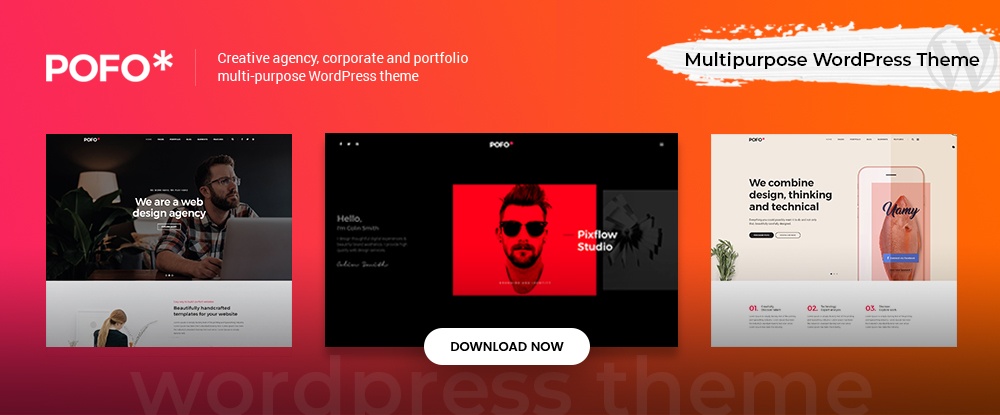 While Pofo is somewhat oriented toward creative agency and portfolio website design, it is in all respects a multipurpose theme that you can work with to create almost any website type you can visualize, whether you're a blogger, head up a small business, or represent a corporation.
The package includes the WPBakery page builder, Revolution Slider, and a host of pre-built elements (150+), shortcodes, and home pages and demos with one click demo import feature.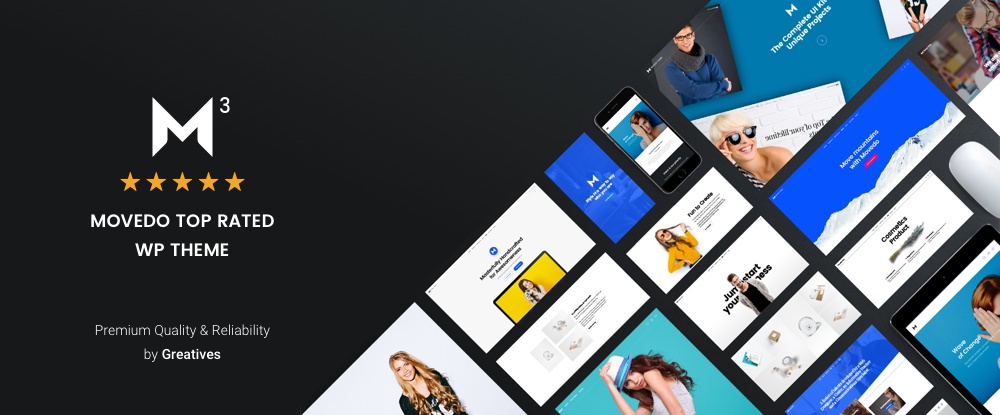 Give MOVEDO a try, and you're likely to agree with this multipurpose theme's authors claim that it was created with awesomeness in mind. Spoiler: Test the moldable typography, ultra-dynamic parallax feature, and MOVEDO's capability to make stationary elements appear to move.
You'll quickly become a believer. It's not all fun and games though. MOVEDO is a solid performer that offers you a chance to break away from the scourge of website design sameness.
Conclusion
Multipurpose themes are WordPress theme best-sellers for a very simple and practical reason. Their flexibility enables users to build virtually any type of website they can think of and do so with comparative ease.
Most of these themes feature a large number of ready-made, ready-to-go templates to work with. But their main selling point is generally the ability they give you to customize the templates you choose. It can be done with the help of a drag and drop website page to get exactly what you're trying to achieve.