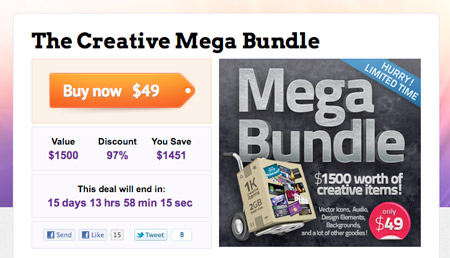 This all new time-limited bundle contains vectors, images, audio, flash, fonts, Photoshop files, and vouchers with great value! Items by Slideshowpro, Go Media, Influxis, Electric Rain, Miniml, Amayeta, Multidmedia, Onyro, BrushLovers, Ultrashock and more!
Over 1K creative items with a total download size of 2GB, all bundled together at an amazing price!
Valued over $1500 for just $49! You save over 97%! Buy it on Mighty Deals.