Animated gifs are all over the Internet nowadays. The format is used for sharing tiny clips, usually of funny video excerpts or lolcats. If you want to participate, you'll have to create or modify animated gifs sooner or later.
Once you try to open your gifs in Photoshop or your other image editor, you'll quickly notice that it's not the best tool for that. A much better option is probably to work with ezgif.com. This powerful online tool let you crop, resize, optimize, or make animated gif images.

For the sake of demonstration, I took an animated gif image and pretended that I wanted to resize it to use it as an avatar for a forum. Let's say that I want to get it at the 120×120 px format.
For that, I'll just click on the GIF Crop Tool in ezgif after choosing a cool dancing dog drawing.
I start by just copy-pasting the URL and click on upload, but you could also upload the file from your computer.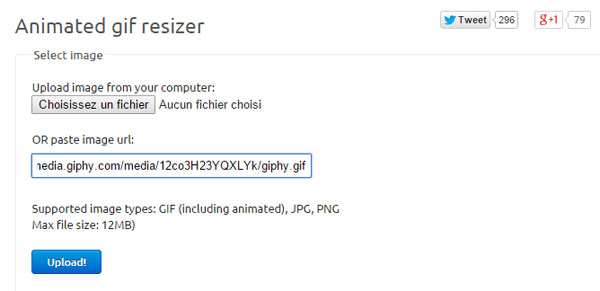 Now I use the crop tool and make a square on the area I want to keep.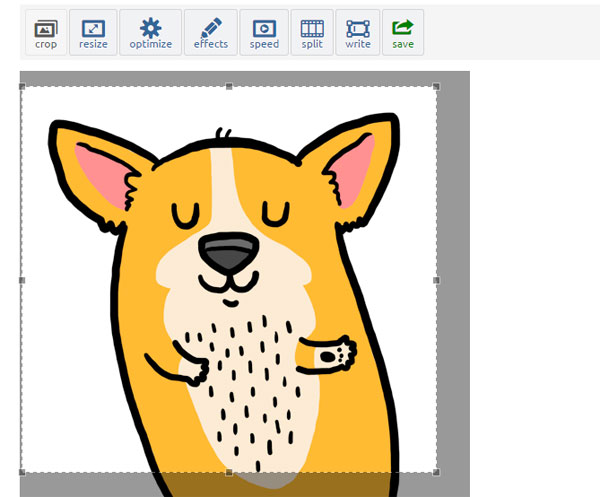 I then can use the resize button to go output my cropped area at the right size. I just enter the new size and click on the resize it button.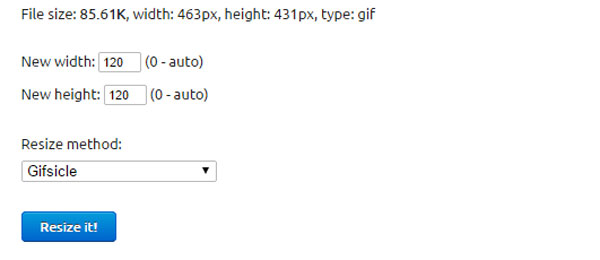 Tadaa!!! Here you have your new, resized, animated gif.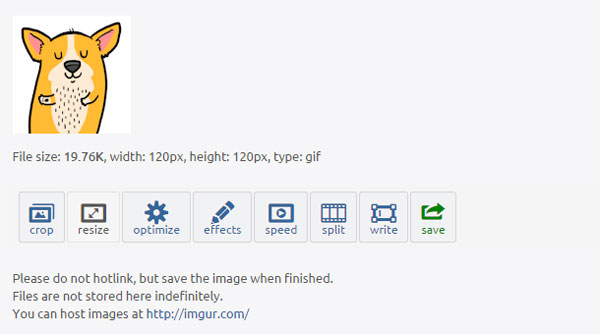 You must then save your image by using the button named that way, or still optimize the image output if you need a lighter weight version.