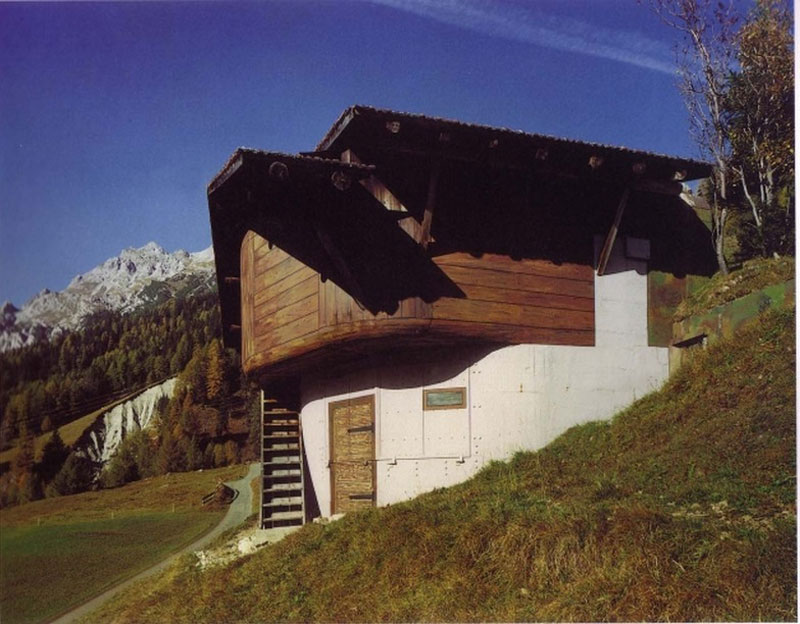 If you take a walk in the Swiss Alpes, you'll get the chance to see stunning landscapes, some animals, and traditionnal chalets. However, not all chalets were made equal. Some of these mountain houses are actually not what they seem. With their fake front walls and roofs, some chalets were just made to hide some bunkers.
Designed to deceive the human eye from a minimum of 20 meters away, these chalets (and other houses) were built by the Swiss Army, and equipped with spaces to launch hand grenades, shoot, and all the things that are useful during war time.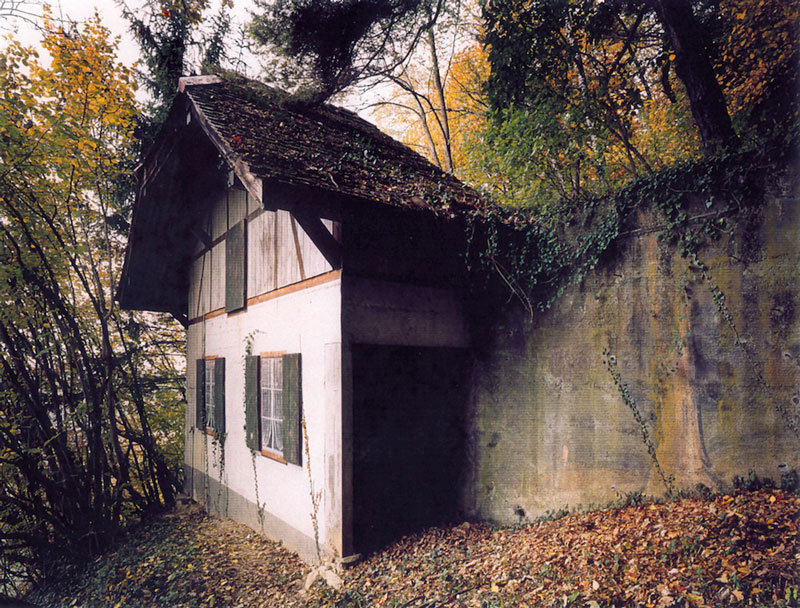 These houses are not so secret anymore, as they have been shared by photographer Christian Schwager in a book, "Falsche Chalets", that can be purchased on Patrick Frey publishing's website.