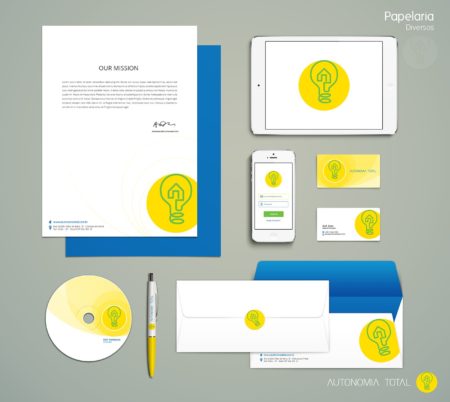 Building a cohesive brand identity is a top priority for most marketing teams, since this quality is capable of boosting revenue by up to 23%. It can take up to seven encounters with your brand for people to remember it, and bearing in mind the tough online competition that exists in every sector, ensuring every one of these encounters presents your band consistently can help capture your audience's attention. From appealing colors right through to an unforgettable name, branding strategies are aimed at strengthening customer loyalty and connecting with new audiences who are attracted to your brand's values and philosophy. To ensure your efforts remain cohesive throughout, keep the following considerations in mind.
Creating a Mission Statement
Building a consistent brand involves so much more than choosing the right logo, fonts, and website design. It also requires you to communicate your core values in each and every e-mail, social media post, report, white paper, and the like. Take the example of a luxury publication. You may have a beautiful font, glossy pages, and a stunning campaign for your cover but if you send emails with a different font and without an updated image of your publication, it creates an air of inconsistency, carelessness, and lack of professionalism. This is where a thorough mission statement can help. When drafting your statement, include everything from the style of language to be used in communications right through to the tone of voice, official signatures, and greetings you prefer. Share the statement with all staff members and discuss its contents at meetings. Give them examples of effective and ineffective communications so they know what to aim for and what to avoid. Even the way someone answers phone calls is part of your branding so maintain quality in even the seemingly tiniest details.
Ensuring Branding is Identical in All Points of Recognition
Companies usually prioritize branding on their websites and social media channels but the exact same importance should be given to every single item that carries your brand. Think of "smaller" branding efforts, ranging from company vehicles right through to merchandise shared at events such as Tshirts, pens, notepads, and the like. If you are seeking to establish yourself as an industry leader, these items should conform to market expectations. For instance, if you are branding Tshirts with a heat press, use professionally taken or designed, high-resolution images and graphics. Make sure that images are well pressed onto the machine, and that your logo is present in a prominent part of the shirts. Invest in quality purchases that recipients will be able to use for a long time. The more resilient and long-lasting branded items are, the more likely they are to reach a larger number of people.
Audit Your Brand Regularly
While it is important to prioritize consistency, you should also be aware of when change is due. Your entire market may change, forcing you to consider a total upgrade or change of your logo, fonts, colors, and more. The football club Juventus is a great example of how to rebrand successfully. Marketing agency, Interbrand, was given the task of marketing the club to a younger, merch-centric audience. The agency began by changing the Club's old seal, choosing a youthful, urban-looking 'double J' monogram that sought to symbolize the aspirational values of younger fans. To work out whether it's time for a change, start with a SWOT analysis. Analyze your strengths, weaknesses, opportunities to tap into new markets, and potential threats. Above all, identify the qualities that set you apart from competitors while adopting useful strategies you encounter. They may have fantastic content, cutting-edge photography, or a stunningly designed logo that can inspire you to improve the quality of your own. 
In order to maintain brand consistency, ensuring that your staff is completely aware of your mission is key. So, too, is imbuing all your communications with the same visual identity as your main points of connection with audiences. Conduct regular audits and conduct market research to work out if you need an update — something you will do if your core audience changes.