If you find yourself on a website where you do not understand how to navigate it or know what the site is offering, you will probably close the window and try an alternative site. More than likely, you will have had a bad experience because the website did not have a strong user interface design. Web design experts will advise you that UI is a crucial element of every successful website, so do not underestimate how important it is for online gaming sites.
An Excellent User Interface Engages the Audience
UI-design is about structure, communication, and manipulation. It includes the basic building blocks of how a website is set up and how it functions when visited by a target audience. More specifically, UI design covers website elements like buttons, toggles, icons, fonts, and tags. As long as online gaming sites use UI design correctly, they can make the website a seamless and enjoyable experience for the audience. Ultimately, an excellent User Interface engages the target audience via simple functionality and design. So, whether the site provides interactive video games, or whether it is an online casino that offers fabulous slots and table games, such as Casumo casino, having top-notch UI design is key to engaging users.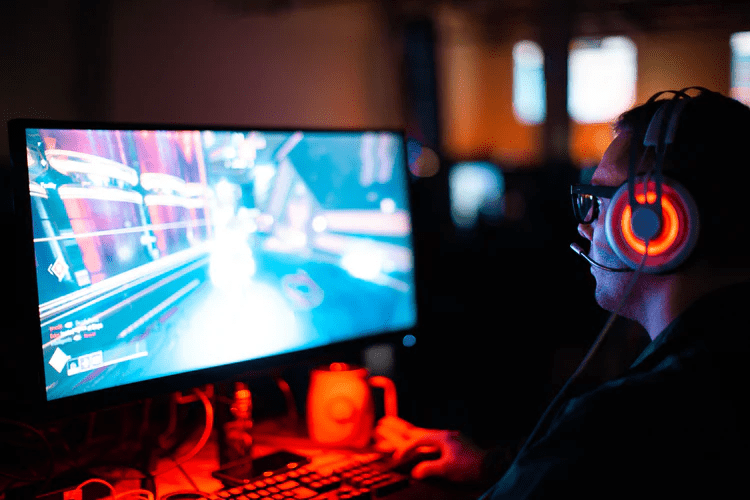 The Importance of Appealing Graphics and Colors
Having appealing graphics is important for all websites, but it is even more essential for online gaming sites. Video games are reliant on having fantastic graphic and design elements to be successful. They need to heighten the look and the plot of a game to engage players more. So, the same goes for gaming websites. By using attractive graphic design, online gaming sites enrich the experience for users. That means they will get more traffic too. The use of colors and popular symbols is especially vital for online gaming sites. They help users make instant decisions and understand what they are experiencing in a given moment. Colors and symbols provide a universal visual effect that enables UI designers to create a consistent user interface that provides gamers with confidence.
In recent years, online gaming sites have opted for a minimalistic design. That is because too much clutter and flashing lights on a site can easily put off visitors. A gaming website needs to set the environment of an arcade or a glitzy casino without going overboard. Graphics are the very first thing a user notices when visiting a gaming website, so the smoothness of an engaging interface that appeals to the target audience is of the utmost importance.
The Importance of Excellent Text Content
You could argue that games are the most crucial part of a gaming website, and in many ways, you would be right. After all, visitors to a gaming website are there for one reason only: to play games. However, if a website does not have the right content to enable users to find the games they want to play, visitors will soon abandon the site and choose a competitor. So, text content is just as important as the rest of the content on a gaming website.
Games should be accompanied with concise but informative written content, so that gamers know what to expect from a game's narrative and gameplay, and how to use the controls correctly. It is more challenging to come up with good text content than you may think, which is why the best online gaming sites employ professional writers to come up with enticing blurbs and information. The text content also needs to have the right visual appeal. As with other elements of a gaming site like buttons and visuals, the text needs to be appealing. UI designers will pay attention to creating the right size of font and font design that is suitable for the website. They will also space the text accordingly so that it does not look cluttered and is not difficult to read.
Conclusion
User Interface design in gaming sites is one key reason why sites either fail or succeed. UI has to do with the way the website speaks to its audience. Elements like fantastic functionality and appealing visual design are crucial for engaging users. So, how important is User Interface in online gaming websites? The answer is: very important!