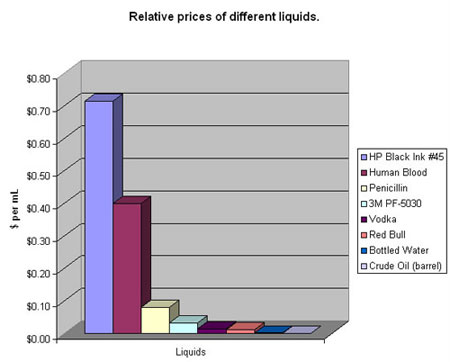 I am not a greedy person, or at least I hope I am not. I find it perfectly normal to pay for services and goods that help us in our daily work, but there is one think that always pisses me off: inkjet cartridges. Needless to mention that I am writing this post after having my printer making my day awful.
There is several things that really get me mad with cartridges:
The ridiculous price of printers. Then once you are stucked with their machine they just start to rip you off.
Drying ink. You know, when you didn't use your printer for a week or a little more and the cartridges' heads are dry, letting you waste some ink and paper.
Cleaning processes. Once out of three printing you make, they'll be some ugly white lines that ruin it all. It means that you have to go through a head-cleaning process, which will empty about one third of the cartridge.
Comic Sans MS. Well no… that actually was random, but Comic Sans MS really pisses me off sometimes, even if it has nothing to do with ink cartridges.
Does anyone have a solution to replace those shitty inkjet printers? I've thought of buying a laser printer, but the printing quality really sucks too much. Using generic cartridges doesn't seem to be really safe yet, so I really don't know how to spend less on printing…