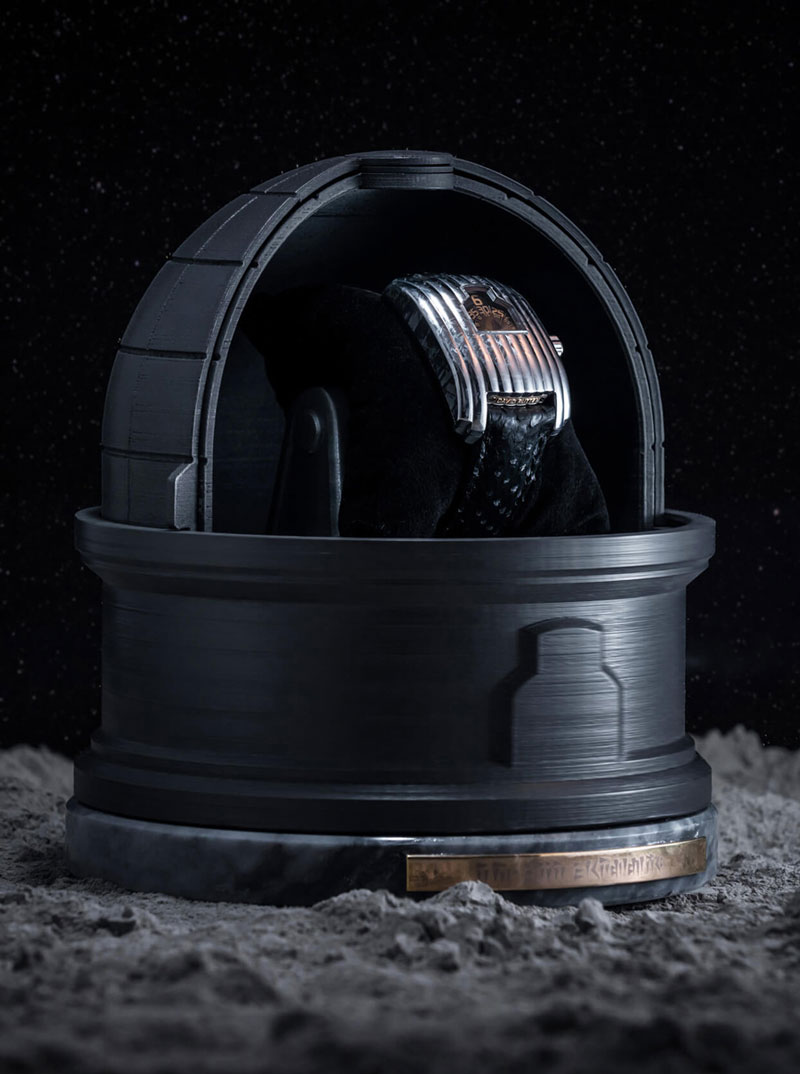 It can be hard to stand out when designing a new watch. There are so many creative watch designers creating all kinds of crazy designs that being unique becomes nearly impossible.
The designers at David Rutten, a Belgian watch startup, found a special way to stand out from the crowd, they went for a unique material to build their watch with: meteorite dials.
Although they are not the first to do this, Rolex did before, they are the first to have the whole design themed around meteorite. They are also the first to build the entire case with meteorite dials. The watch itself has a rough, unpolished look-and-feel, and the case looks like an observatory.
Obviously, this kind of watch doesn't come cheap as it is part of a unique series of 88 watches. You can buy it at the price of $9850 if you have some money to spend on this.