How do I download your favorite music or movie from YouTube? Well, this is one of the mind-boggling questions running in the minds of many internet users especially YouTube. In your escapades over different social media platforms and the internet in general, you will find something interesting that will make you have an urge to watch their videos and perhaps wish to download.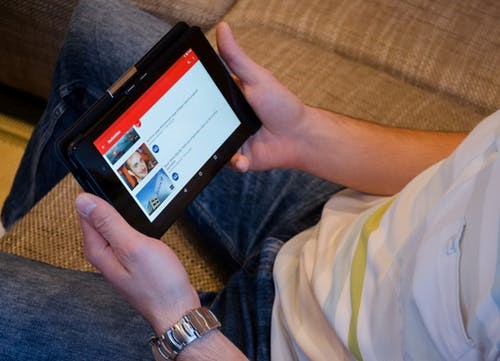 However, it becomes a little bit tricky when you don't have an app or software that can help you convert the YouTube video to Mp3 or something else. When you decide to go through the internet to get the best converter, you will have thousands of them that will promise you everything yet deliver very little.
You can easily get confused when looking for a great YouTube Downloader and converter. Nevertheless, there are free converters over the internet that are reliable and registered to do the job for you. You don't need to subscribe to any plan to get it done, because it is free. But what makes a good converter?
Reliability – you can use it anytime you need it and do the job perfectly for you.
Registered and credible – there are a lot of scams over the internet that makes claims of having the best YouTube Converter but ends up scooping money from you. Ensure the YouTube Converter or Downloader you want to use is credible.
Safe and secure – you need your files to be safe in perfect condition when reaching you after the conversion and downloads. Some YouTube Converters are full of virus which they transmit to your PC hence corrupting your documents and information.
 Flexibility – some YouTube Converters like FLVTO c be used in downloading both the video and the MP3 in various social media platforms.
Speed – they must be fast in enhancing the process; you don't have the whole day waiting for it to load.
Besides,  a great YouTube Converter should be easy to use without any complications. So which is that one converter that you need to make your internet life interesting? It is called FLVTO.
FLVTO
This YouTube Downloader and converter is continuously becoming popular among many internet users. It will help you convert video to MP3 easier and faster and give you a listening experience that you have always needed. Why is it outstanding compared to the other YouTube Converters?
1. Is easily compatible with any OS
Despite the operating system that you are using, you can use the free FLVTO converter. It is compatible with Windows, Linux, and MacOS.
2. It is easy to use
All you need is to paste the URL of the song, video, or movie that you need to be converted into an audio MP3 and you will be done.
3. Quality outcomes
Any MP3 you get from this YouTube converter is quality and will be delivered into your computer without any virus or corrupted files.
4. Can download from other websites too
It doesn't only work with YouTube, you can use it on Facebook, Dailymotion, Vimeo, and Metacafe among others.
5. Produces the MP3 in various formats
You can receive your MP3 at 320kbps and other formats, making it easy to transfer the song to your phone or MP3 player.
Conclusion
FLVTO is the YouTube Converter and Downloader you have been looking forward to making your music world more interesting.