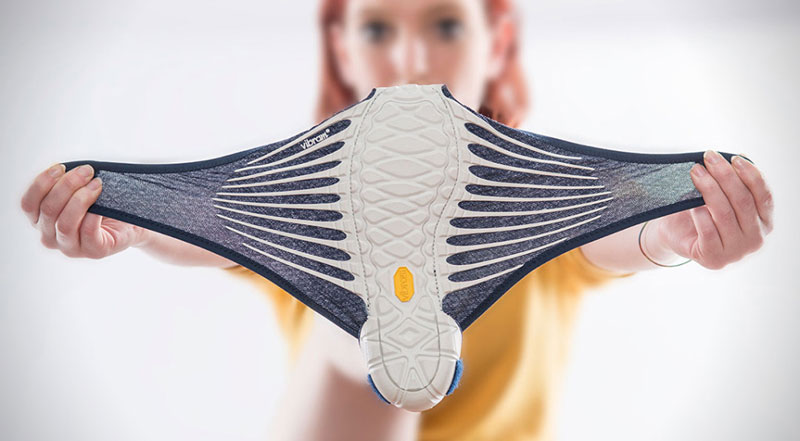 On Designer Daily, we recently featured a set of cool, experimental 3D printed shoes made using ocean plastic waste. In this post, you will see that you not only don't need to use the latest technology to innovate, but also that it can be inspired by traditional craft.
Italian footwear company Vibram recently released a pair of shoes that literally wrap around your foot. The idea came from Japanese designer Masaya Hashimoto, who took his inspiration from the Japanese tradition of Furoshiki. There are many techniques to wrap pretty much anything, likes boxes, flowers, or to make bags, but nobody thought of using this art to create shoes so far.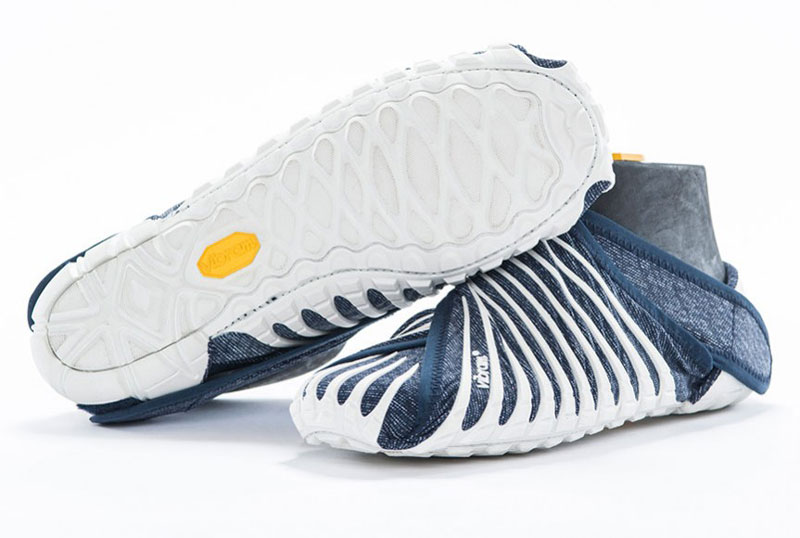 This design is more than just a marketing stunt for the brand, it is a well-thought shoe that actually adapts to your foot and provides great angle support. In terms of look-and-feel, the results are a bit surprising at first sight, but the revealing of the undelying structure gives it an intersting design.