You should carefully pick a professional provider that is the best match in methodology, community, and interaction style. Simultaneously, as a significant oversight, software development outsourcing may be focused on an assessment purely on prices or market share. These outsourcing software development dangers include a potential rise in interaction costs, client loss, fragile technical solutions, and illegal usage.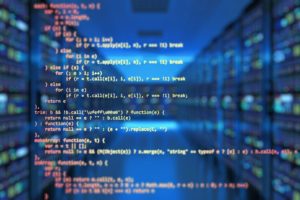 If comprehensive requirements and results have not been defined, the situation may also worsen. This induces contradictions in the workflow, resulting in the wasteful effort and financial capital.
With labor market constraints and specialists' growing rates, technology-focused companies in developed world countries tend to increasingly transfer projects to destinations with a lower level of economic development. These strategies have their pros and cons, but when you need to set up a software development team cost-effectively, it is still the best alternative.
In 2018, the IT outsourcing market generated $62 billion in sales and had become a genuinely multinational company; you are just as likely to outsource jobs to Canada or Ukraine as you are to Brazil or India. For entrepreneurs and non-tech businesses, it's not only beneficial. In their initial days, big companies such as Alibaba, GitHub, and WhatsApp have successfully leveraged the advantages of outsourcing growth to reach their current heights of performance.
Outsourcing can increase your company's profitability, decrease your application's time to market, and result in substantial cost savings, but only if it is performed correctly. There are critical threats involved in the growth of outsourcing, as well. This will harm your organization's bottom line and lead ventures to fail before you get a chance to start.
Settling with the lowest bid to outsource
If cost is the critical engine, opting for the lowest bid would always be appealing. In a proposal, however, the stated cost is not always the overall cost to your organization. You need to weigh the possible effect of a partner who, in the past, has not made a matching contribution and of one who is not "right-sized" to your organization and thus can not give you the attention and determination you need. Newcomers to a service or sector often may not really understand what is required, so their bids could be too low.
Poor communication
The most significant advantage of outsourcing development, gaining access to a global talent pool, further generates considerable communication problems. You will need to overcome various time zones, languages, and conventions of culture. To ensure project success, establishing regular communication channels with the outsourced team is of crucial importance.
Communication can continue with some conversation regarding the common pitfalls involved with outsourcing a project work, quite simply because it's the topic from which so many others originate. Coordinating through time zones, operating across language barriers, and minor cultural variations all create disparities in understanding between the parties that are genuine and sometimes unexpected.
The first step in your engagement with the seller should be to devise a healthy communication plan. The plan may involve regular review sessions with engineers and team leaders, status reporting, ad hoc communication methods, and more, ensuring that too many communication activities are not scheduled to go to extremes.
Inadequate understanding of the scope of the project
Before outsourcing development to a remote team, successful outsourcing is essential to clarify the demands and deliverables you expect, the expected timeline to deliver, and the overall project scope.
Failure to convey such information can contribute to scope creep and misalignment of the vision of the product. The software engineers will continue working in silos without resolving these problems, and there will be a widening gap between your expectations and the actual deliverables.
The groundwork has to be developed by you, and it is necessary to document the features that you want to be integrated into the app. An excellent starting point that gives the development team clear insights into the requirements can be a software requirements specification(SRS) document.
Challenges in Code Quality
Assessing whether the outsourced development team adheres to the quality standards even as coding your application is a struggle that is intensified when you work without significant coding expertise for or run a non-tech company. Quality of coding is an elusive concept, and for high-quality and low-quality code, there are certainly no strict meanings.
Code quality is a collection of attributes that the outsourced development team needs to communicate with.
When outsourcing production to offshore teams, ensuring code consistency includes coordinating standards, setting quality targets in advance, and frequent briefings with the team to keep on top of the development efforts.
If the procedures involved are appropriately applied and managed, outsourcing can be a highly efficient method. Outsourcing can cut costs when used efficiently, increase delivery speed, and free up your internal team to concentrate on other priority items.
The mechanism will and does run smoothly as you proactively seek to deter the triggers of outsourcing threats, such as unclear contact, speeding the transfer, or failing to emphasize the big picture adequately. Your next outsourced production engagement should offer just what you need with a little hard work upfront!