Each website element has a specific role to create a good user experience. It is important that you give equal dedication to each. However, most articles will talk about design, SEO, user experience that leaves readers feeling these are somewhat technical. As a result, businesses continue to focus on design and underestimate the role of the backend.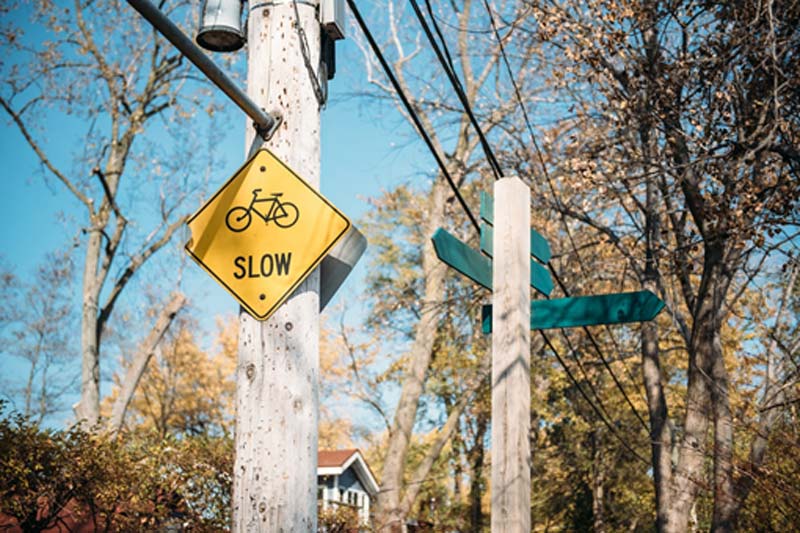 Perhaps, the only eye opener was when Google announced that it would take speed as one of the bases for search ranking. This might have happened way back in 2009 but as relevant as ever. In independent researches by Google, Bing, AOL, and Shopzilla:
A 2-second slowdown changed queries by -1.8% and revenue/user by -4.3% – Bing
A 400-millisecond delay resulted in -0.59% change in searches/user – Google
Even after the delay was rectified, these users still had a -0.21% fewer searches, indicating that their slow experience affects long term behaviour.
A year-long performance redesign resulted in 5 second speed up, which eventually led to a 25% in page views, 7-12% increase in revenue, and a 50% reduction in hardware costs.
The key takeaway here is that a faster website loading experience results in a significant positive experience, both for users/prospects and website owners or businesses.
Speed and the User's Experience
There are quite a few reasons why your site is slow, some of which can be rectified quick, such as resizing images & utilizing a CDN, rechecking your codes, text graphics, unnecessary plugins, and the lot. However, a good web design plan always considers the backend, such as your servers.
When a browser pings your website for all the information and data, your site should be able to respond fast. In a user's experience, the expectation is 2 seconds or less. Some pressure this is! This might be troublesome back in 2009, when web hosting providers had the opportunity to jack up prices and cheap means less in quality. But nowadays, you can find competent and yet still, affordable web hosting. The upsurge in the number of hosting providers, has caused a drop off in prices. LCN for example, offers a cheap web hosting package with just $3.33 a month for a 5GB webspace setup, including a £75 Adwords voucher to boot.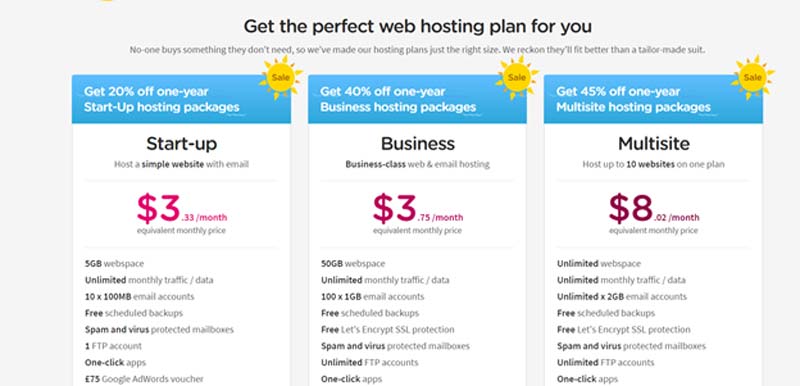 Source: LCN.com
Platform specific hosting, such as WordPress-centric hosting services, have also seen a certain price reduction, with lots of widely available coupons for many WordPress hosting providers. Picking out a hosting service shouldn't be a split second decision, and yet it shouldn't take much work to find a reasonable priced hosting solution for your site/brand.
Given the percentages in drop-offs, user expectations, and industry standards, these can all be met as long as you give ample attention to your backend as well. In addition, future-proofing your website by following some webhosting advice on security and performance is also a wise move.
More often than not, visitors go to your website because they think you can help them accomplish their goals. This might be a query about your products/services, research for information, buy a product, and many more. All in all, think about what you want your users/prospects/customers to experience when they are on your website. This does not necessarily mean just the aesthetics. The most important experience is when you help them accomplish their goals, their reason for going to your website. The faster you help them complete their goals, the better the experience. And with luck (and proper design and web performance), they will be back to your site in no time!
Web Hosting and its Crucial Role
While some would downplay the role of web hosting, it's one of the most crucial factors of an exceptional website. Other than load time, security, caching, and email are just some of the important factors that affect user experience, overall website performance, and business results.
In an age where online presence is a non-negotiable part of a business, it is even more imperative that your website represents your business in the best way possible by aiming to help users, prospects and customers. Your brand should aim not just to create a good first impression, but more importantly, a lasting one.