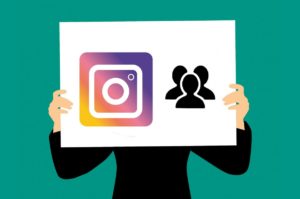 The issue of automation or using bots in the social media industry has been a contentious topic. Instagram users complain that a lot of pages have their traffic driven by these bots that generate what they term as 'fake' likes and followers. This, however, is not the case. Using bots is an excellent way of increasing user engagement, and is a cost effective method of promoting small businesses that would otherwise have to pay a lot of money to marketing companies for exposure and still end up with minimal engagement. As it seems, bots are here to stay. You can get the best Jarvee settings & configuration to grow your social media accounts using Jarvee bot. Even then, here is what to expect of automation in 2020.
Massive Shut Down of Automation Companies
Instagram is against the use of bots as a way of growing Instagram accounts. The company insists that users should naturally grow their user base and have a real engagement to maintain authenticity. Since 2017, Instagram has continually been fighting many bot companies, even threatening to sue some. You should expect this fight to continue as the company continues the crackdown against the use of bots.
Limiting the Interaction Capacity of Accounts
The level of engagement you can have and the traffic you generate in your account depends on the number of accounts you can interact with within a given period. This period could be an hour or a day.  Instagram is now putting restrictions on this interaction based on the time a particular account has been on the network. If you happen to automate your account, these interactions will exceed those that Instagram has limited your account to and may get your account flagged. Your interaction will depend on how old your account is, and how often you interact with others. Any attempt to supersede this level using bots will see your account's activity limited for up to 15 days.
Receiving Push Notifications
Instagram is continually sending push notification to accounts they identify using bots. Most of these accounts will have exceeded their hourly or daily limits triggering Instagram's systems. Instagram sends the push notification alerting the users that are generating inauthentic likes or having fake followers. They can also send a push notification notifying you that your account has been compromised. In such a situation, you will be asked to change your profile which effectively disconnects you from your automation software and removing the fake likes and followers. If you still intend to continue using the software you should reduce your automation speeds by slowing down your interaction settings.
Consider Using Services with Automated Interaction Speeds
As Instagram keeps fighting against bots, you must be smart in their use. Your account will not be deactivated for using the bots, but you will keep on getting push notifications that interfere with your activity. Instagram may keep limiting the use of your account if you keep exceeding your thresholds. You may consider using an automation service that you can automate interaction speeds to keep them within your threshold.