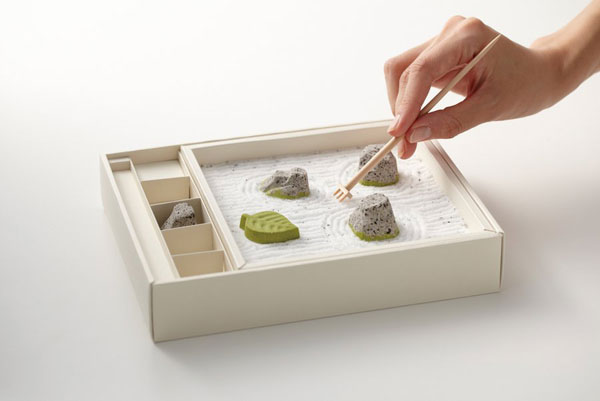 Zen gardens are beautiful, staring at a Japanese zen garden for a while will surely make you feel at peace with yourself. On the other hand, Japanese sweets are delicious.
The logical conclusion one could draw from these two statements is that these boxes of zen Japanese sweets are beautifully delicious. The perfect snack to enjoy a relaxing time alone or with friends.
The unique collaboration is the work of art directors Tomonori Saito and Shohei Sawada, who enlisted Japanese wagashi artisan Motohiro Inaba to help make their sweet garden a reality.