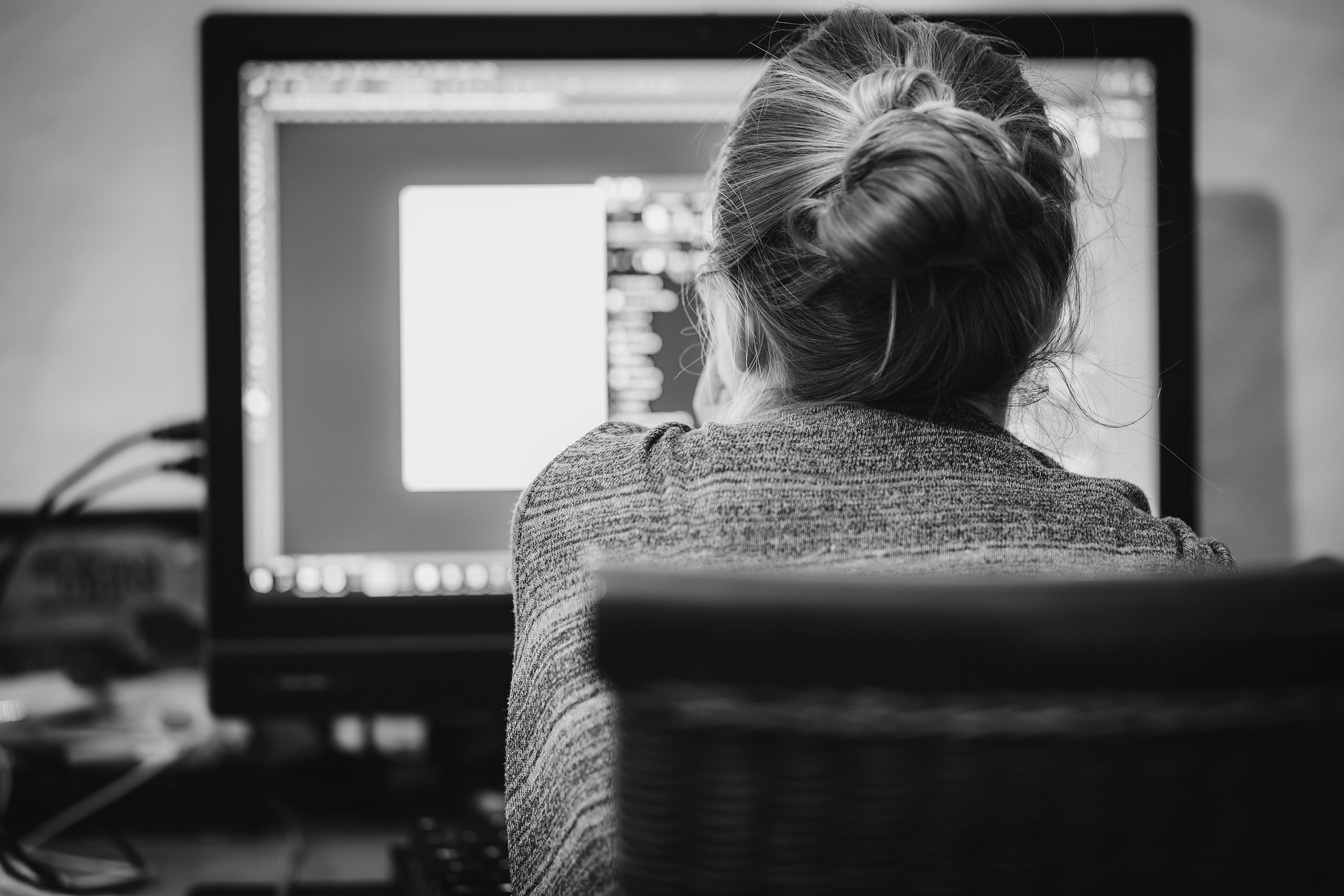 A graphic design degree focuses on imparting knowledge about design and visual communication. Some institutes even refer to a graphic design program as simply a design program or communication design degree.
You may be surprised to learn that there are different types of graphic design degrees that you can pursue. One example is the Bachelor of Fine Arts in Graphic Design offered by the American International College. Today, we shall cover graphic design degrees and everything else you need to know before you opt for a suitable program. Let's get started.
What Is Graphic Design?
Graphic designing is a creative field where professionals design appealing visual content to deliver a message to the audience. They use page layout techniques, topography, and visual hierarchy to create pictures with interactive designs/elements that meet specific users' needs. They are key to optimizing any brand's user experience.
What Are The Various Graphic Design Degrees?
1. Bachelor's Degree
A bachelor's degree in graphic design takes around four to five years to complete if a candidate studies full-time. Institutes often offer a BA (Bachelor of Arts), A BFA (Bachelor of Fine Arts), or both. Even though both programs are quite similar, a BA is often more theoretical, while a BFA leans towards the creative and technical side of graphic designing.
2. Associate's Degree
This degree takes two years to complete, given the student opts for the full-time program. Graphic design schools often offer the following programs:
AA (Associate of Arts)
AAS (Associate of Applied Science)
Both associate's degrees offer fundamental graphic design knowledge. This is taught through introductory coursework. Students that opt for the AA program transfer to a bachelor's degree program later and those with an AAS often launch directly into a career soon after graduation.
3. Master's Degree
A full-time master's degree takes one to two years to complete. Institutes offer the MA (Master of Arts) or MFA (Master of Fine Arts), or both. Master's degrees offer advanced education so candidates can land better jobs due to greater expertise in visual communication.
4. Short Courses
If you are not up for a degree, you can opt for graphic design courses to earn a certificate or diploma. A course helps students learn foundational design skills with reduced time commitment. Short courses also cost a lot less, which allows students with a degree in another field to touch upon graphic design without the added financial burden. A certificate program can also help you decide whether you should opt for a degree and whether a career in graphic design is the right fit for you.
5. Online Degrees
With tons of degree programs being offered online, you can opt to complete your graphic design education online too. The coursework and foundational/technical skills taught are often the same, except that you can learn flexibly. You study part-time whenever you want, and all you need is a mobile/PC/laptop and a solid internet connection. These programs are also perfect if you have traveling issues or wish to work alongside.
Bachelor's Degree in Graphic Design Overview
The United States BLS (Bureau of Labor Statistics) reports that a bachelor's degree in graphic design is considered as entry-level education for various occupations like:
Art director
Special effects artist
Graphic designer
Students with a fine and performing arts degree often opt for the graphic design program as a major. A bachelor's degree may not be necessary to pursue a career in the design field. Reports have shown that 68% of graphic designers have a bachelor's degree, while 23% have an associate's degree instead.
Coursework
Candidates that opt for a bachelor's degree in graphic design will be taught fundamentals and given education using coursework that directly relates to their chosen major. BA students will cover theory, context, and culture, while BFA students will be taught more studio art courses. Similar subjects incorporated into both curriculums include:
Introduction to graphic design
Production design
Web design
Digital communication
Art history
Color theory
Typography
Studio art courses like drawing, painting, or sculpture
Information design
Design thinking
Motion design
User experience
Media management
Duration and Fee
A bachelor's degree can often be completed in four years. However, it may take five years or more for some students to get their degree if they opt for a part-time, hybrid, or online program. Switching majors, school transfer, and other factors can also affect the duration. Reports have shown that the average tuition fee for a public university is $10,740 per year, whereas studying at a private institute costs $38,080 per year.
Career Scope
Graphic design degree holders can work for various companies that emphasize visual communication. Below are the top career options that graphic design degree holders pursue and their average earnings:
Endnote
If you have a passion for visual media and wish to pursue a creative career, then a graphic design degree is surely for you. The best part is that there are various programs you can go for, and you can opt for short courses to see if graphic design truly sparks your interest. You can also study online without disrupting work and income flow.