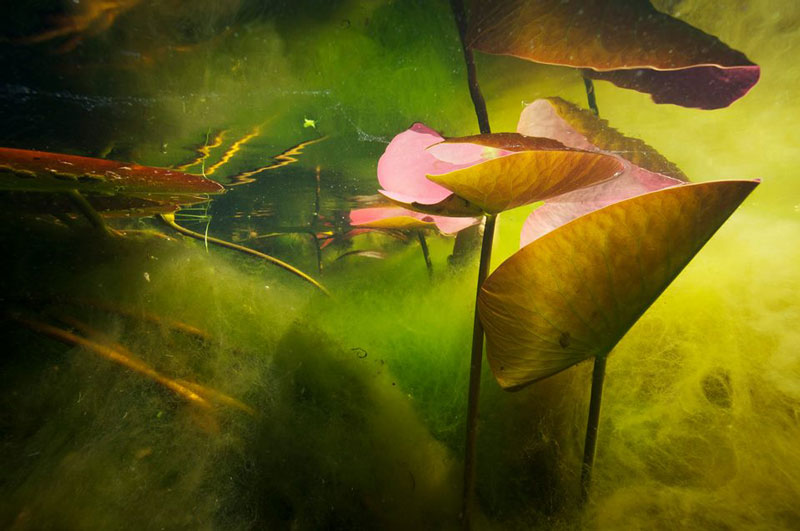 Wherever he finds clean freshwater, Swiss photographer Michel Roggo puts in camera down the water. He's done it for about 30 years, after first trying it in Alaska where he tried to catch migrating salmons. The first attemps were not conclusive, so he swore himself to come back every year until he was conclusive.
To shoot underwater, he developped new techniques that he perfected around the world: Baïkal lake, Rio Negro, Waikoropupu source,… he photographed freshwaters in over 100 places. The fishes, plants, and landscapes he caught underwater are groupe in a project named "The Freshwater Project", an amazing view at the world's waters, in places that are often in danger. He received several prestigious prizes for it and was often published in the best nature magazines, such as GEO, BBC Wildlife, or National Geographic.
If you are in Switzerland, Roggo's work will be on display at the Contraste Gallery in Fribourg, Switzerland, starting on thursday September 3, 2015.