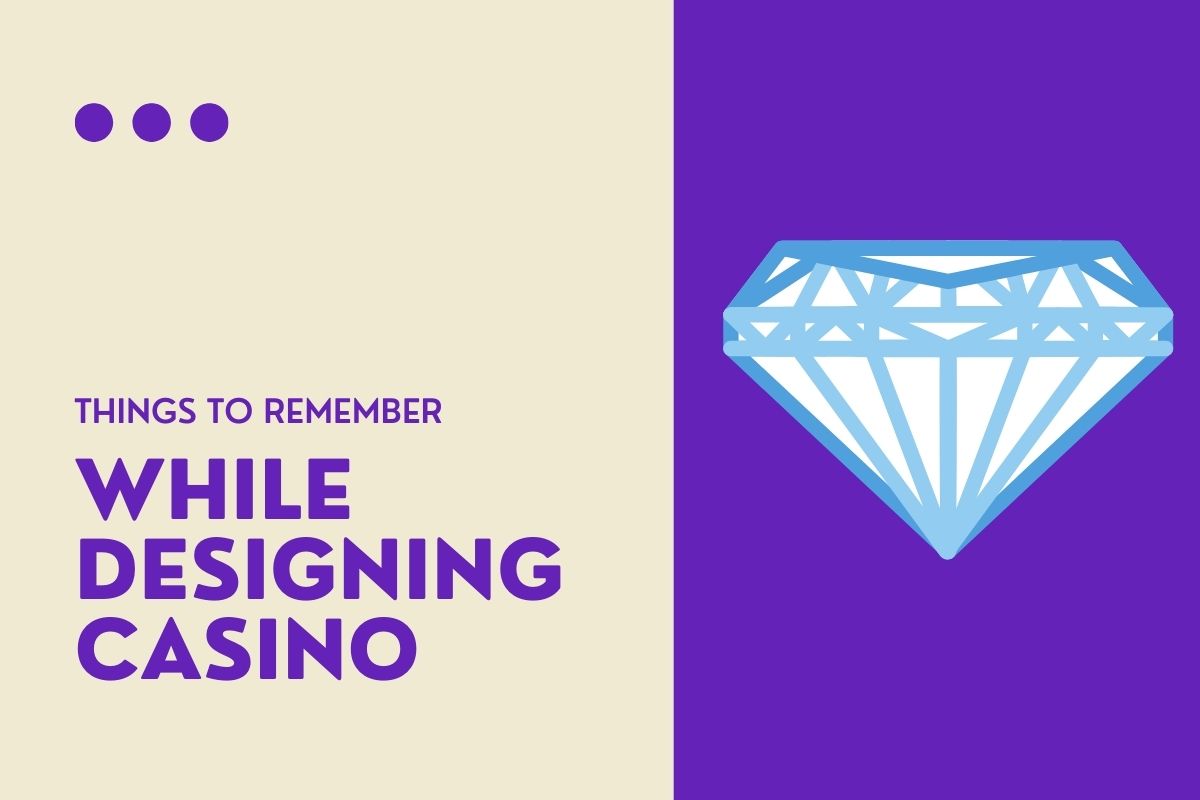 Although traditional casinos strive for jaw-dropping opulence, online casinos often try a different approach. When it comes to designing an online casino interface, there's a number of things to consider, from aesthetic appeal to convenient and smooth UX design, and making a wrong choice can have severe repercussions. It's critical to pay some careful attention to the online gaming site's interface when launching a new online casino or to revamp an existing one. 
It's critical to pay attention to every detail to entice players from the moment they land on your home page and keep them feeling at ease. Read this online casino design guide to learn how to make a positive first impression.
Simple Navigation
Make it easy for your casino users to find what they're searching for. They've come to have fun, not to get lost in a labyrinth, so make your interface like new casinos do – https://casinodeps.co.nz/new-casinos/ as simple and straightforward as possible. Starting with the home page, various parts of the web — Casino, Live Dealer, Sportsbook, Bingo, Poker, and so on — should be prominently displayed, typically in the form of a bar across the top of the screen. New users to your site should be able to create an account and find a game to play in as few clicks as possible.
Whenever a user might take serious action by pressing a button that takes them to the next phase in their player progression, that button should be big, visible, and distinct from the background. Buttons for registering or making deposits, in particular, should be easy to locate and click on. To ensure that players can always find what they need, online gaming platforms must provide a diverse range of games and sports to bet on. However, the variety of choices available can be daunting to select from.
Casinos should have clearly defined buttons that direct players to the various categories in order to assist players in sorting through their offerings. Players will be able to find what they're searching for quicker if games are organized by Top Rated, Most Played, Newest Releases, and other useful categories.
Safe Gambling Design Techniques
When gamblers visit your online casino platform, the first thing that comes to mind is whether or not they can gamble safely. Always use notifications that warn against underage gambling and gambling addiction.
Furthermore, there is the option to feature gambling organizations like GamBan or GamStop for the safety of your customers.
Attractive Visual Design
Many online gambling site owners make mistakes when it comes to visual appeal. A bad aesthetic can turn players off before they even look for their favorite games. Give players something to look at — the site's home page should be vibrant and welcoming. It's best to stick to basic color palettes of three or four colors and to use the same color theme on all pages. Although soft, bright color tones are fantastic, be careful not to go overboard with harsh, acidic tones. The site's design should be appealing, but it's even more critical that it doesn't go overboard.
Bright lights may attract players on the land-based casino floor, but they're more likely to scare players away than pull them in when they're coming from your laptop or phone screen. One of the few places where visual appeal and navigation go hand in hand is the visibility of text. This is particularly true of the sign-up and deposit buttons. Buttons and other pieces of text will stand out with broad font size and a color that contrasts with the background.
Straightforward Payments
Depositing money should be as simple as possible while maintaining the highest standard of protection. Players will be able to make deposits and begin betting as soon as possible if a number of payment options are available. Accepting credit cards and bank transfers is standard practice, but players are increasingly expecting to be able to use e-wallets and other solutions, especially those that embrace cryptocurrencies.
You'll need to have a certain amount of personal data for security reasons, but asking players to disclose more than is mandatory would create an unnecessary barrier. Security standards should be stringent enough to deter bad actors, but not so strict as to violate players' privacy. Players may be unaware that ID verification is required before withdrawals can be processed.
That's why it's crucial to let them know how long they can expect to wait for their winnings to appear in their bank account after they make a withdrawal. Maintaining a clear line of contact with your players about deposits and withdrawals will help you build confidence. Overall, all deposits and withdrawals must be fast, simple, and clear, and providing a variety of ways to conduct financial transactions can only expand your target audience.
Great Bonus Offers
While every other feature mentioned above is important, the best way to draw more online gambling enthusiasts to your online casino is to offer bonuses. Most casinos give free spins, deposit bonuses, and other forms of attractive incentives. With the competition in mind, it is always a great idea to offer fantastic and competitive bonuses.