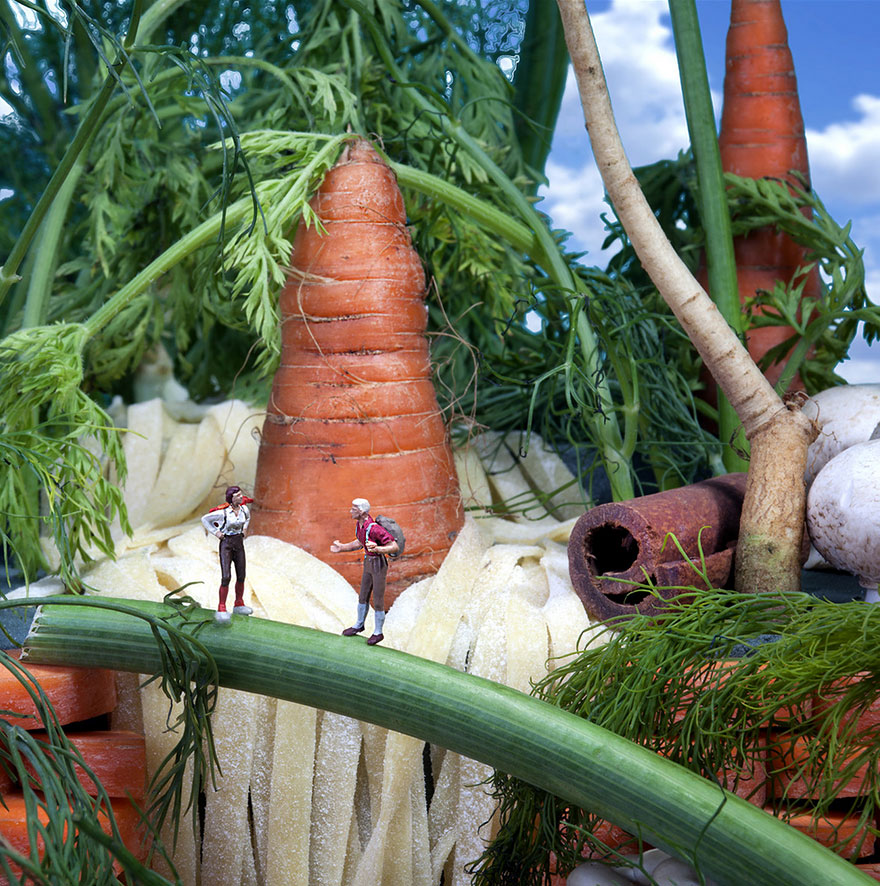 Have you ever thought of playing with food? Well, it might have never entered your mind before and nor it was in my mind until I saw spectacular creativity of a Brazilian artist William Kass. The imaginative "Minimize – Food" photo series of Kass is simply exceptional.
Kass says, "My "Minimize" Project began in February 2013. I established a visual style, and from there, I began to produce the scenes. The project is a work produced at studio, where I try to study composition, light and shadow, etc. The project is focused on the art market and the advertising market."
With the combination of fruits, seeds, vegetables, ice-cream and any other edible items, he creates amazing and amusing miniatures. The way he portrayed an orange into a juicy, luminous pool, zucchini into cannon in a circus show and chilli pepper into bonfires with lovely tiny people are just out of the world and no words could describe how amazing it was. If you do not believe then the given pictures will surely blow your mind and you'll remain surprised.