If you're a photographer trying to break into the world of photography, having a photography portfolio is a necessity. It is the first thing anyone looks at when they're searching for a potential client.
It is important to have a strong portfolio as it showcases your most important skills, your photography style, and the lengths you're able to go to. That is why you must build an impressive and strong portfolio.
You want it to be powerful and captivating. Your main goal is to convince someone to hire you. It can be a nerve-wracking thing to do. Fortunately, we're here to help. We've compiled a list of tips that will help you design a mesmerizing portfolio and will make you stand out from the rest.
Consider Your Goals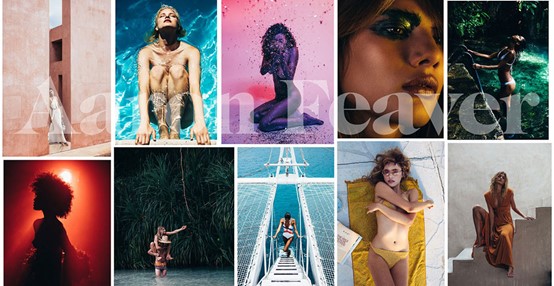 The first thing you need to do is set a goal. You have to think about what you are trying to achieve when creating this. Why do you want to build one? Depending on your goals, different types of portfolios are required. You have to do some research on your own before your start working on it.
Do Your Photography Portfolio Research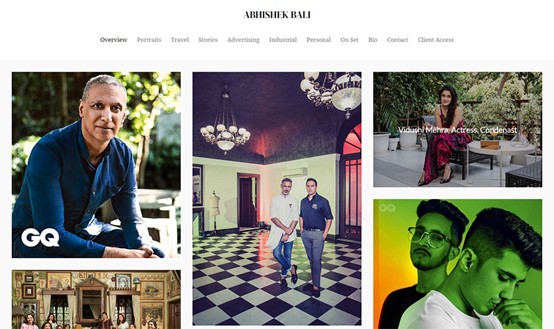 Once you have set the goal and have decided what you're trying to achieve, it is time for the next step. You want to find a photographer that serves as an inspiration. Look at their work. You can use some elements to incorporate in your photography portfolio. Of course, make sure you don't copy everything. You can even create a mood board that will help you in aiding towards the right path.
Choose the suitable design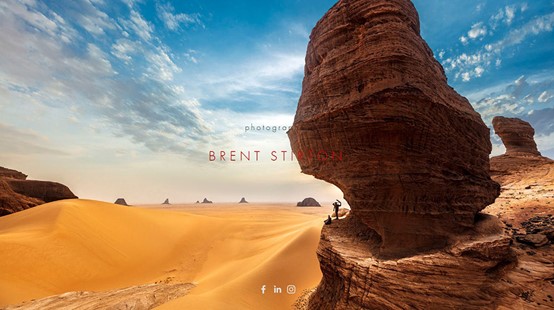 The design of the portfolio varies. It has to be complementary to the concept of the photos. For example, you will need a more professional portfolio if you're applying to more photojournalist industries. If you want to do more work at a great price, you will need a much more creative portfolio.
You can pick out of the many free fonts out there to give your portfolio a certain style. However, most likely, you'll need to go for a classier premium font to look even better.
Pick a Focus and stick with it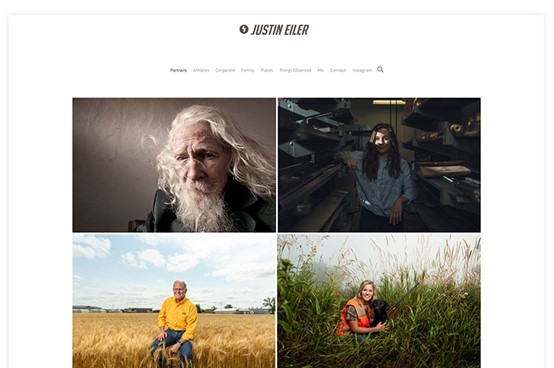 When a corporate client or art director sees your collection, they will want to know what you're good at as quickly as possible.
If their main goal is to find a portrait photographer, you might want to showcase your portrait pictures only. Keep the unnecessary pictures away. Many of the clients will want to instantly know that you are good at it. That is why you should make your point immediately.
Try to Keep the Contrast High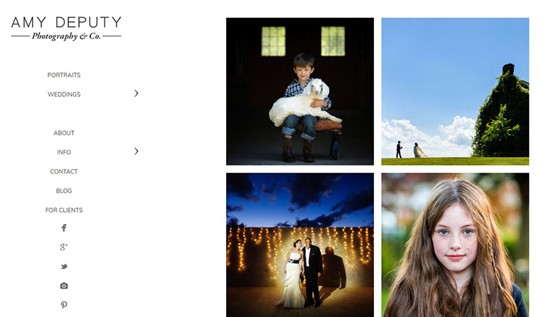 A large number of images typically look best if there is some high contrast in them. A black background is a perfect way to present opposing objects. Not only it brings out the colors of the photo, but it also makes the whole image look more vivid and lively. White works equally well. Although you can never go wrong with a black background.
Keep your brand visible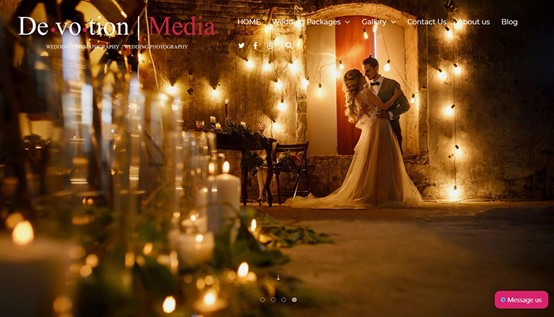 Many amateur photographers leave their signature or logo out of their collection. This is a massive mistake. The name of the brand is important as it marks the owner of the photo and it also reminds people whose work is it.
It is always better to present yourself as a company rather than an individual. This will make clients more comfortable in trusting you.
Show your best work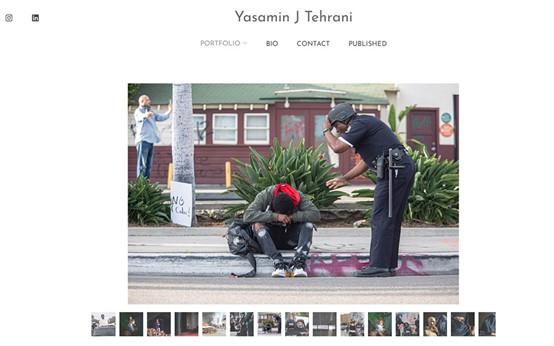 The first impression is the only one you have. You want to select only the best of the photos. Perhaps you aren't sure whether a particular photo belongs to that collection or not. It is better to leave it out. Only add images that you're confident in. the clients will want to know what you're good at, not how many images you have. That is why you should pick the photographs with care.
And you also need to present them properly. Use a CSS image gallery or a slider plugin so that you'll have some classy effects on your images. Presentation is everything (not everything, but sounds great, doesn't it?).
Show a mix of angles and aspect ratios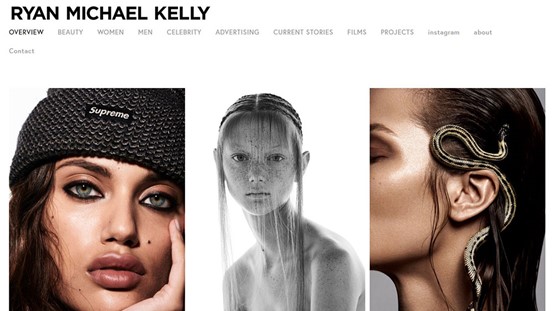 What is important to many clients is the fact you are able to be flexible with the angles. They want to see a photographer that has a good composition of style. That is why you might have to add some photographs that are taken from different angles.  Show that you are competent for all kinds of shooting. This will make them appreciate your skill to adapt.
Take time for the post-processing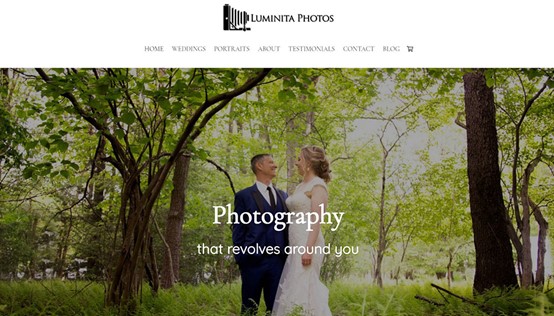 When you're doing a photo shoot, it is important to edit the pictures. They can be the best, but they still need some kind of processing. Remember, you want them to fit the same aesthetic and mood. You want them to complement one another.
Strategically Order Your Photos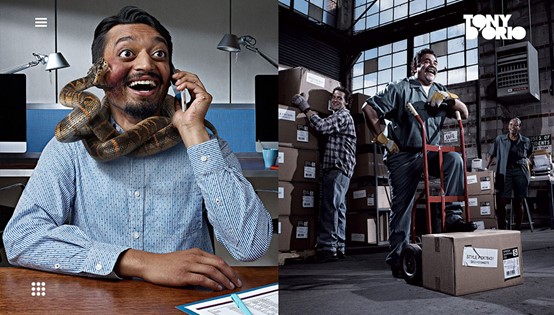 There are several ways in which you can arrange your photos. Group them by a special mood they provoke, or the composition or even movement. Make sure the flow seems natural.  You want the best pictures in the front and the back. That way you will captivate their attention and will leave them with a memorable collection.
Go behind the scenes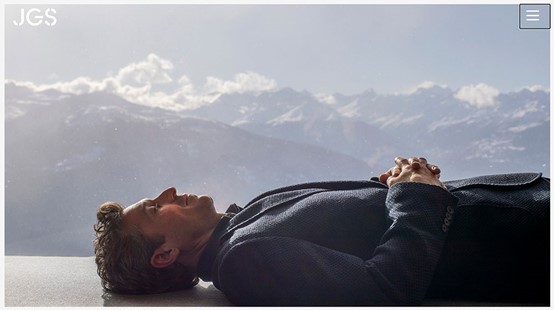 There are a lot of creative ways to capture attention. One of them is to show the process behind the shooting. Add behind-the-scenes photos to set the mood and show your hard work.
Again, only use photos that show you are good at your job and will deliver satisfying results, and make it interesting. Bear in mind to keep the number of behind-the-scenes photos to a minimum, just enough to give them a glimpse.
When you're applying for a job, you want to show your potential clients that you are competent for the job. That is why it is important to have a memorable portfolio. at the end of the day, your main goal is to stand out from the competition and get the desired job. As you grow professionally, your portfolio will grow as well.
For starters, you can create several versions of your portfolio this will enable you to see whether there is something to improve. You will be able to change it up as clients go. 
If you have a bit of code knowledge, you can just create your portfolio from HTML templates. If not, go for photographer or videographer WordPress themes. These are image/video oriented and will put your work in a spotlight. Oh, and the best part? You don't need to code a thing. Most of them have great documentation and tell you how to set up everything easily.
With these on your hands, you can create one of those animated websites that looks really fun to browse.