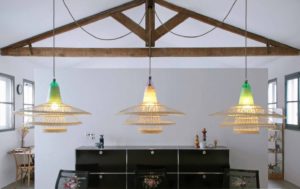 To promote interior design and decoration services, it is important for a designer to be online. But not every website or commercial account is capable of fame, new customers, and profits.
Social media are tools that help private professionals and business owners attract leads, interact with customers, and promote their company. If you want to start selling your services and increase your sales or buy Instagram followers, it is worth mastering social media marketing. When you use these strategies, I will notice an increase in website traffic and will be able to convert subscribers to customers.
Simple recommendations
Choose your goal. Before publishing your first post, ask yourself the question: why? Why do you need Facebook, Instagram, and Behance? Decide what you want to achieve: increase awareness, build trust in a name or brand, connect with an audience, find new customers, or sell your services directly.
Publish your work. It is quite difficult for an interior designer to show qualifications without showing their projects. Behance and Pinterest are great sites for posting photos and videos of your best work. On Instagram, a designer can connect with potential clients and get familiar with audience expectations. Post the latest projects, share your opinion, feel free to post photos from your private life. Your followers want to know what kind of person you are. Personal photos inspire confidence.
Create a YouTube account. It is the second-largest search engine after Google. Users are much more willing to watch videos about the project than reading descriptions for pictures. Practical advice on the design and decoration of premises is always a success. YouTube allows your customers to learn more about you and your expertise. Having thought over the format, you can launch a reality show to communicate with subscribers, invite them to the "behind the scenes" of creating an interior.
Save applications and contacts. Many owners of design pages, for some reason, think that those who need their services will simply write to them in dm. This is true if you are selling craft children's mittens for 20 dollars, but people who are going to spend tens of millions on real estate or designer interiors expect a slightly different level of service.
In addition, it is not very convenient to search in the dm a few days later for a question of a potential client, who, having not received an answer, forgot you. Therefore, make at least a minimal site with a list of works, contacts and a feedback form and get, if not a salesman, then at least an assistant who will call the client back so that they do not feel abandoned. In addition, Instagram and Facebook ads allow you to include a form where you can enter your name, phone number and / or email directly into the advertised post.
Don't ignore Facebook. Please note: interior designers focus on consumers, not other companies. It is easy to find customers on Facebook by setting up ads. Compared to other social networks Facebook is perceived as a network for finding and maintaining business contacts. Submit your Instagram photos, YouTube videos, and recent Behance projects here.
Make the right content. Visual content drives user engagement. Think about how to create content that makes a good impression. Beautiful photos of stylish interiors can be diluted with memes that are similar in topic and graphically designed data – infographics. Always remember the purpose of the publication (see recommendation 1). Make sure your social media content matches them.
Whatever you do, grow your subscriber base, or sell, your content must match. Most designers and architects who promote their Instagram themselves simply post photos of objects or interiors there, giving a minimum of explanations to them. However, text is as important as images. Describe your project in detail, add interesting details and living stories, and most importantly – write about what you personally did and how much it cost. If you don't know how to write, hire a freelancer or agency, taking into account the budget that you calculated in the last step.
Choosing photos, many forget that Instagram exists on a relatively small phone screen and you should not throw in there a panorama of the interior that was filmed for publication on a magazine page. If you can't take a separate shot for Instagram, choose photos with an emphasis on large details or ask the team that promotes your account to cut a large image into several parts from which you can make a gallery or stories.
Chat with subscribers. Nobody likes direct, "shameless" sales, so do not ignore your audience. Communication will help establish contact and trust in your name, brand. Respond to comments on posts, share tips, express your own opinion in the comments. Be socially active.
Use networking. Attract opinion leaders – users of social networks with a large number of followers, with interests close to you. Recommendations or mutual exchange of publications will increase audience flow by 3-10%. These connections can help you promote your business offline as well.
Decide what you need from your account: leads or followers. Finally, we got to the main point. And the main secret of promoting on Instagram is that most of the well-known marketing methods are created for Instagram bloggers, who then sell ads on their account. It was for them that mass following was invented, bots and the very goal of gaining as many subscribers as possible. And if you need to become a "fashionable" designer with hundreds of thousands of subscribers, there are dozens of ways to do this – from special programs that mutually follow everyone in a row (and these all add you in response), to exchanges where you can simply buy followers.
However, if you still sell in your account and sell not advertising, but your own services, you need lead applications and you do not need to chase the number of followers. It is significantly cheaper and easier to show your key posts to the potential customers you want through Instagram's built-in ad mechanisms. The cost of showing your post to a thousand desired subscribers will be only 3-4 euros, and the likelihood of sales will be much higher than by attracting thousands of followers. But, of course, you need to understand exactly how to target ads based on your budget, services and the description of the potential client that you prepared in the first step. If you don't understand how Instagram and Facebook ad mechanisms work, call an agency.
Track your audience. Link building services like bit.ly will help you monitor the transitions of subscribers between your pages on different social networks. Analyzing this data – whether there are many clicks on links or not at all – will be useful when planning new publications.