There exists a type of website that caters to just about any question life throws at you. And these sites don't merely provide answers – they furnish comprehensive, step-by-step how-to instructions. These platforms are aptly named how-to websites. I'm sure you've come across or heard about the likes of wikiHow and eHow, but in reality, the internet is teeming with numerous such sites. Many how-to sites specialize in specific domains – for instance, Instructables is dedicated to DIY guides, while How To Make is your go-to platform for IT instructions.
I've curated a list of the top 10 best 'how-to' websites, which are designed to aid you in seeking answers to virtually any query – ranging from setting up your PC and concocting your favorite cocktail to kick-starting an online business. Be sure to bookmark this list so you won't lose track of these invaluable resources.
So, without further ado, let's get started:
1. wikiHow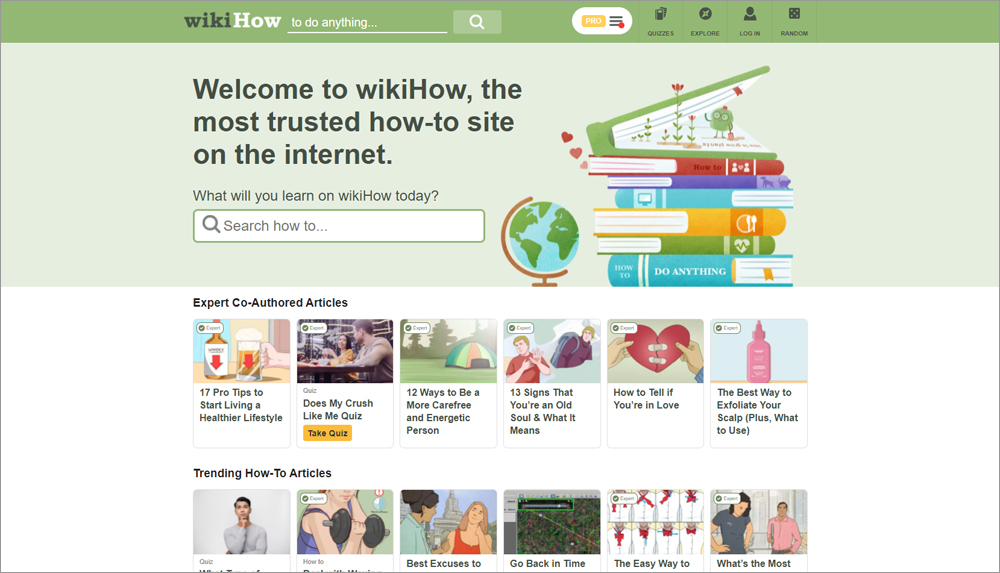 wikiHow, undoubtedly, tops the list of the best how-to websites. This user-friendly platform functions as an extensive database of how-to guides in a wiki-style format. Since its founding in 2005, wikiHow has become an indisputable source of reliable information for DIY enthusiasts and individuals seeking practical solutions to everyday problems. The site breaks down complex tasks into manageable steps, explaining processes clearly with supporting images or illustrations. With categories that cover a wide array of topics from lifestyle, art, tech, and more, there is practically no area that wikiHow doesn't touch upon.
The site doesn't just dump information onto its users; rather, it presents details in a digestible manner to help anyone learn easily. Each guide goes through a meticulous review and fact-checking process, with experts providing insights to ensure the accuracy of the information. wikiHow's commitment to simplifying complex tasks and educating users about various topics makes it a premier choice in the realm of how-to websites.
2. eHow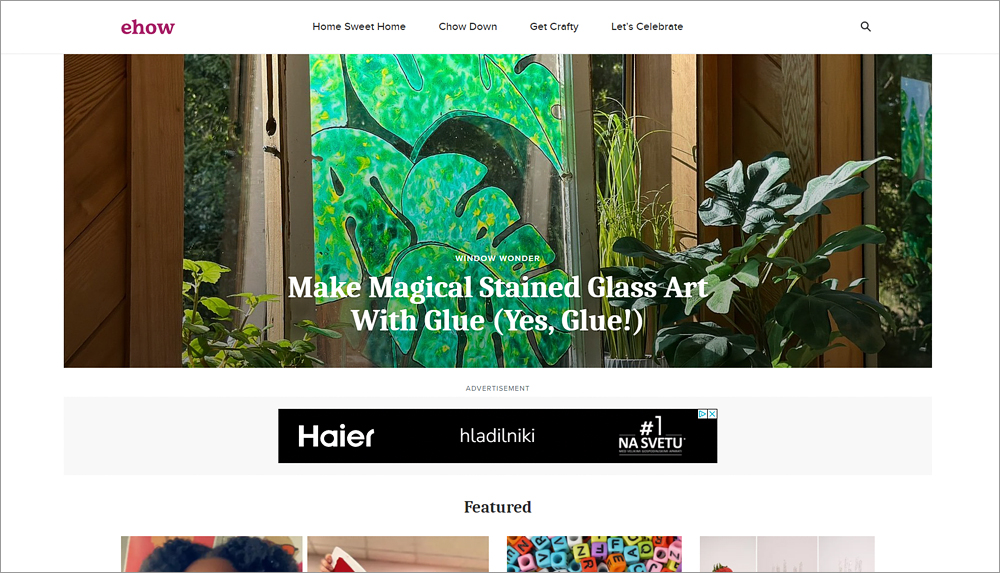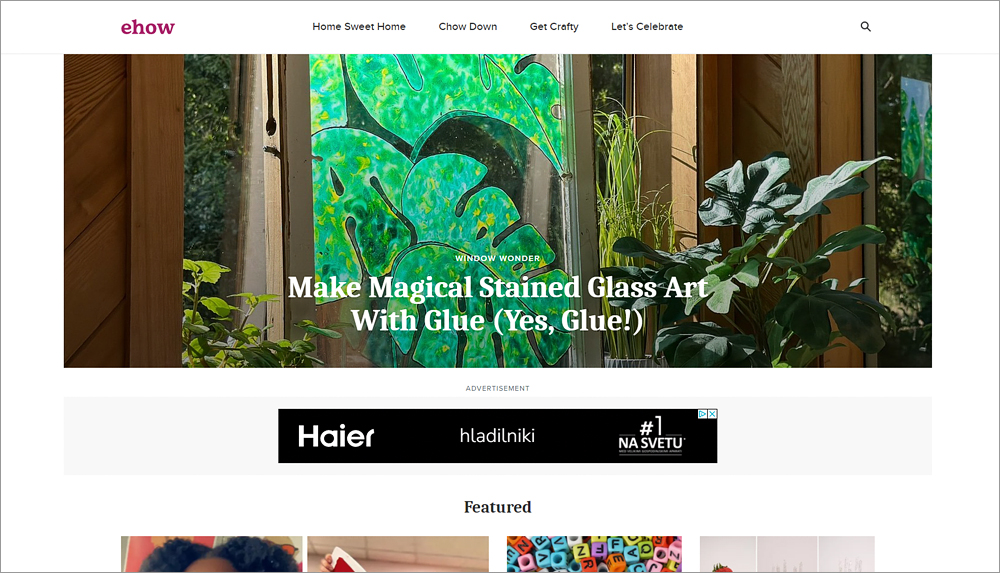 eHow is another leading platform in the how-to sites niche, known for its thorough guides that span a multitude of topics. The platform is a goldmine of information, providing valuable insights from professionals and experts in various fields. One of the platform's unique attributes is its diverse content format. eHow provides both text and video guides, catering to different learning preferences. Users who prefer visual learning can easily follow video instructions, while those who prefer reading can benefit from the well-structured and comprehensive text guides.
The guides are often broken down into manageable steps that allow users to follow and understand complex processes with ease. Whether you're looking for cooking recipes, home improvement tips, tech hacks, or lifestyle advice, eHow has got you covered.
3. Instructables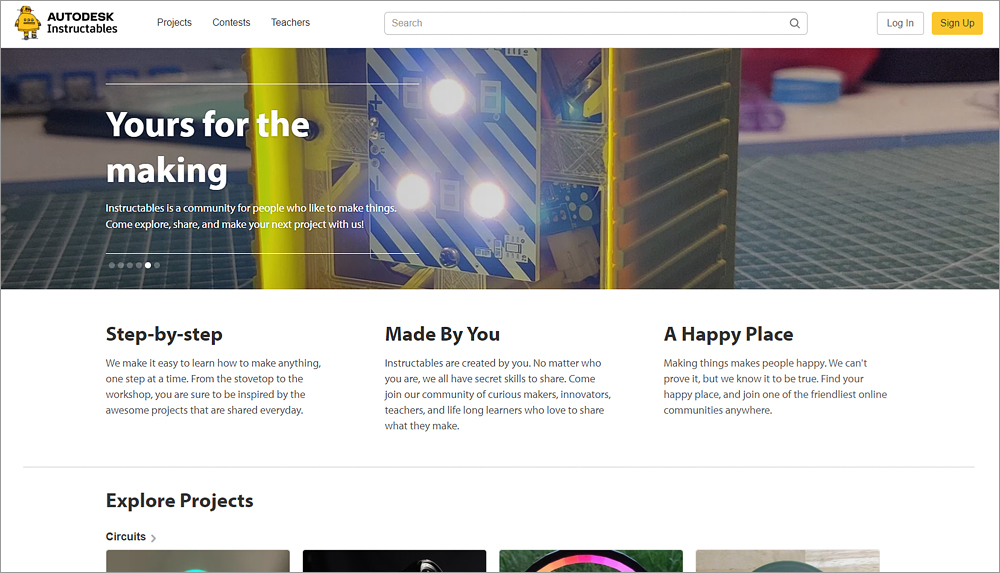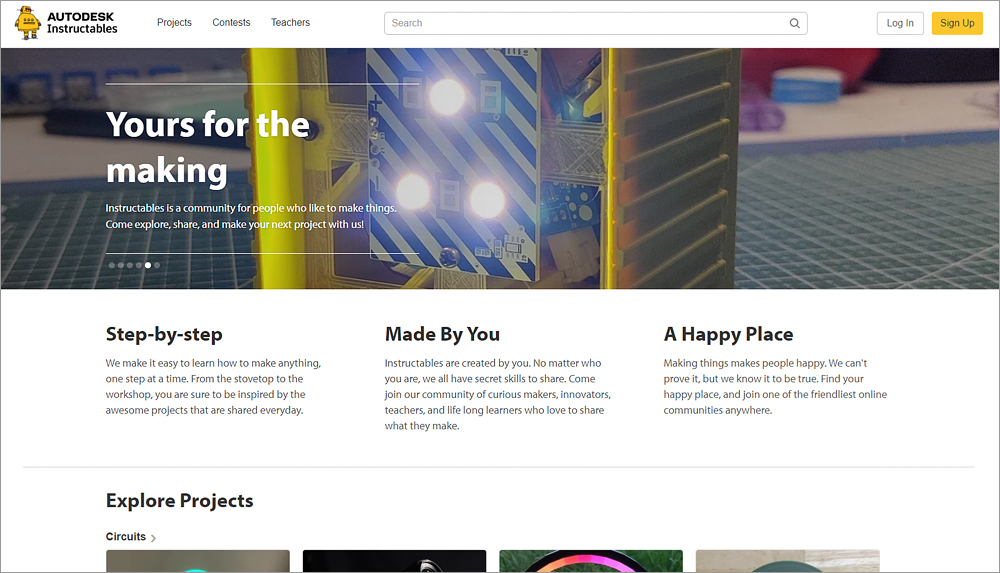 Instructables distinguishes itself from other how-to websites by promoting community engagement. It's a platform where users are not only consumers of information but also creators. From food recipes to technology hacks, art projects to home improvement tasks, Instructables users create, upload, and share their DIY guides. This unique approach makes the platform rich in content, offering a vast selection of topics.
One of the strengths of Instructables lies in its focus on community interaction. Users can engage in discussions, ask questions related to specific guides, and vote on their favorite guides. This level of engagement ensures the platform remains fresh, dynamic, and user-centric.
4. How To Make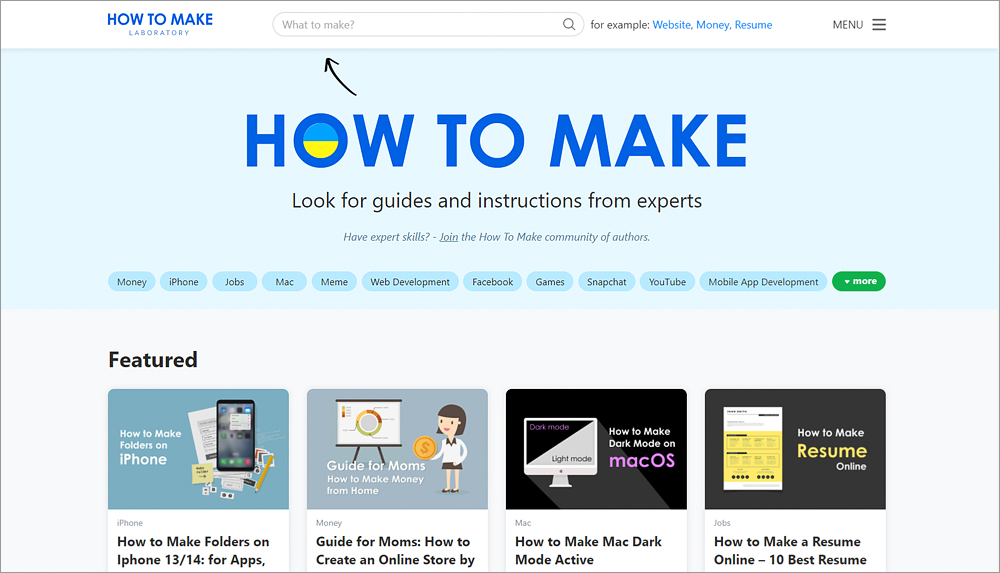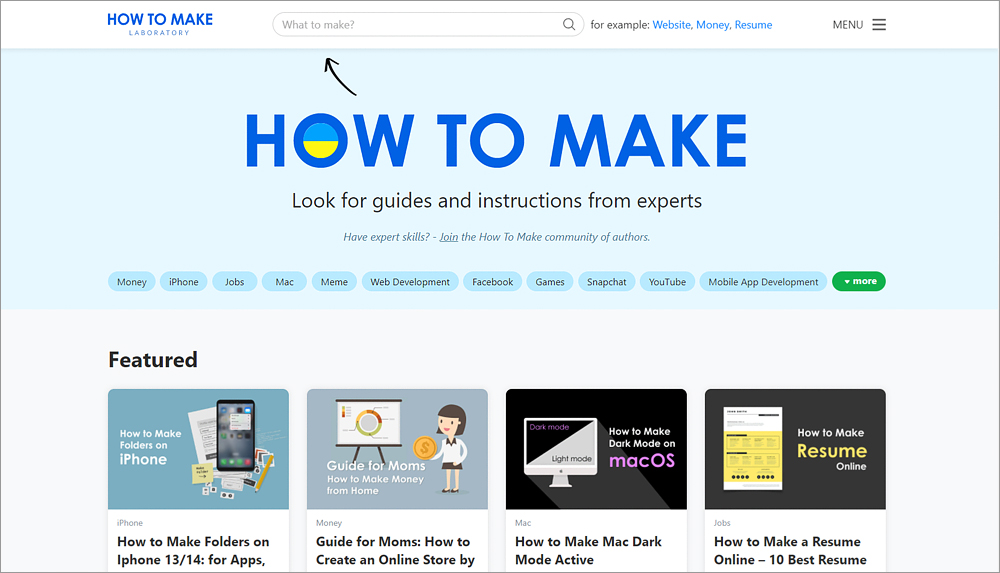 How To Make specializes in step-by-step instructions and guides with a focus on IT and tech-related topics. Whether you need to create a resume or are unsure of how to configure your PC, you can find detailed guides on How To Make. One of the strong suits of this how-to site is the simplicity with which the content is delivered. This ensures that even beginners, far removed from technical expertise, can understand and replicate what's written.
All how-to articles are neatly categorized, making it easy for you to locate the guide you need. You also have the option to utilize the search function. The majority of content on How To Make is written by external contributors. Often, these contributors are the readers themselves, who happen to be experts in one of the various tech fields. How To Make is always welcoming of new expert writers. If you are one such expert, you can apply to write your guides for How To Make.
5. Acme How To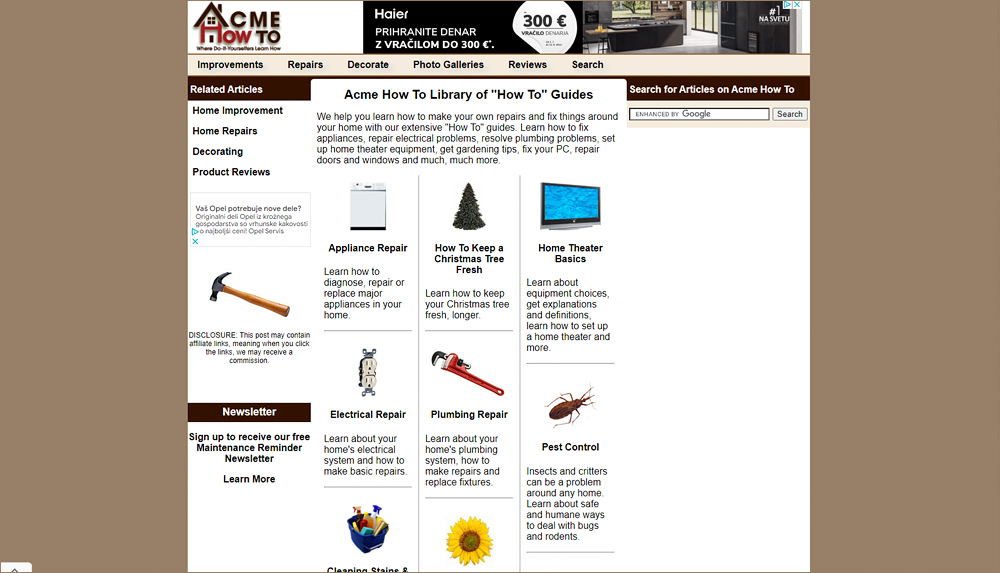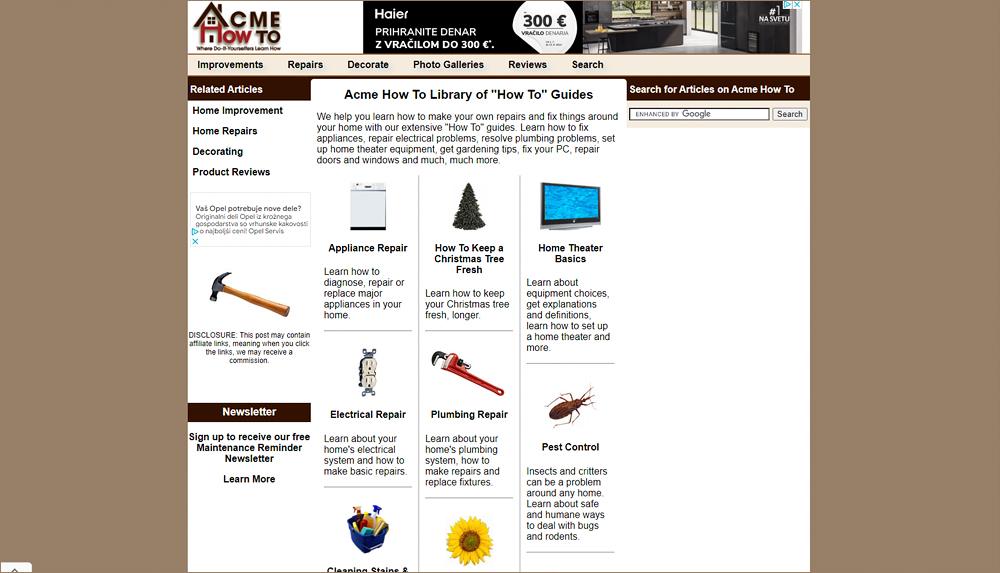 Acme How To is a specialist in the field of how-to websites. This platform zeroes in on home maintenance and repair, offering detailed guides on how to fix appliances, plumbing issues, electrical systems, and more. For homeowners looking to tackle maintenance tasks themselves, this site offers a wealth of easy-to-follow information.
Each guide on Acme How To is thoroughly written and explained to ensure that even someone with minimal technical knowledge can perform the tasks. The platform is user-friendly, breaking down complex repair tasks into simple, step-by-step guides that demystify the world of home repairs.
6. r/howto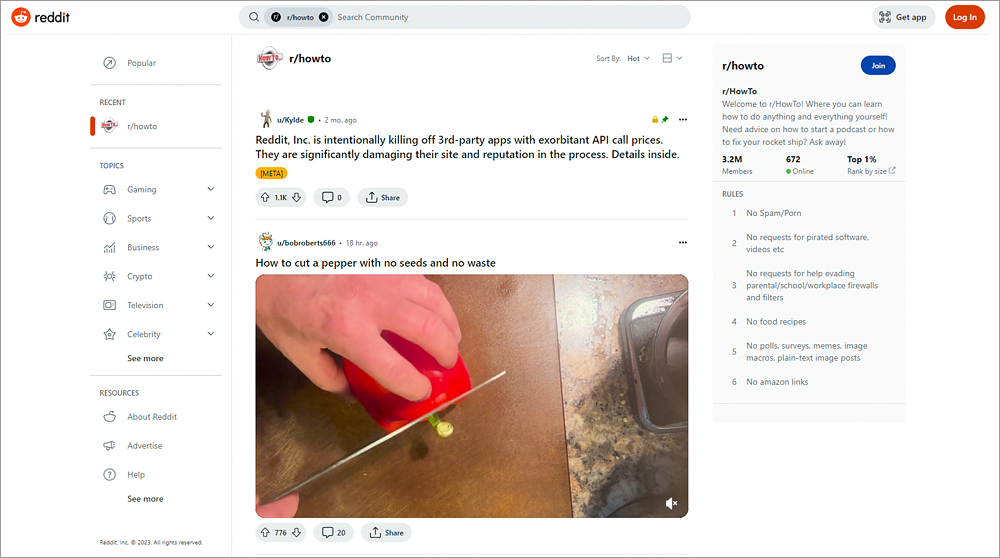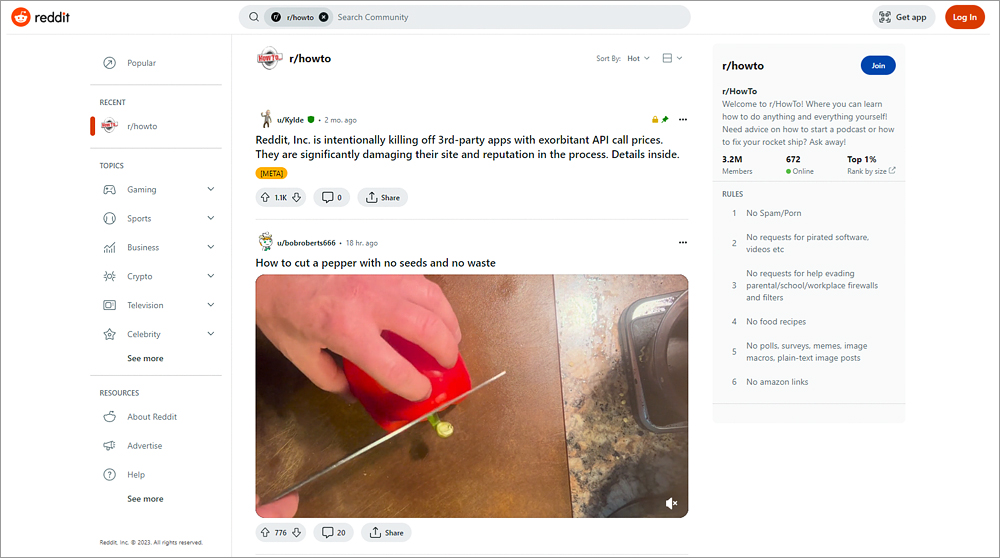 Moving beyond traditional how-to websites, r/howto, a subreddit within the larger Reddit platform, brings together a vast community of users who share and discuss an array of how-to guides. The platform thrives on user-generated content, making it a rich resource for varied and unique guides.
Although it may not be as organized as a conventional how-to site, r/howto's strength lies in its community. Users share their knowledge, skills, and tips, leading to a diverse collection of how-to guides. This crowd-sourced knowledge hub offers guides that range from simple everyday tasks to more complex, specialized procedures.
I will provide further detailed descriptions for the remaining how-to websites in the next segment.
7. OneHowTo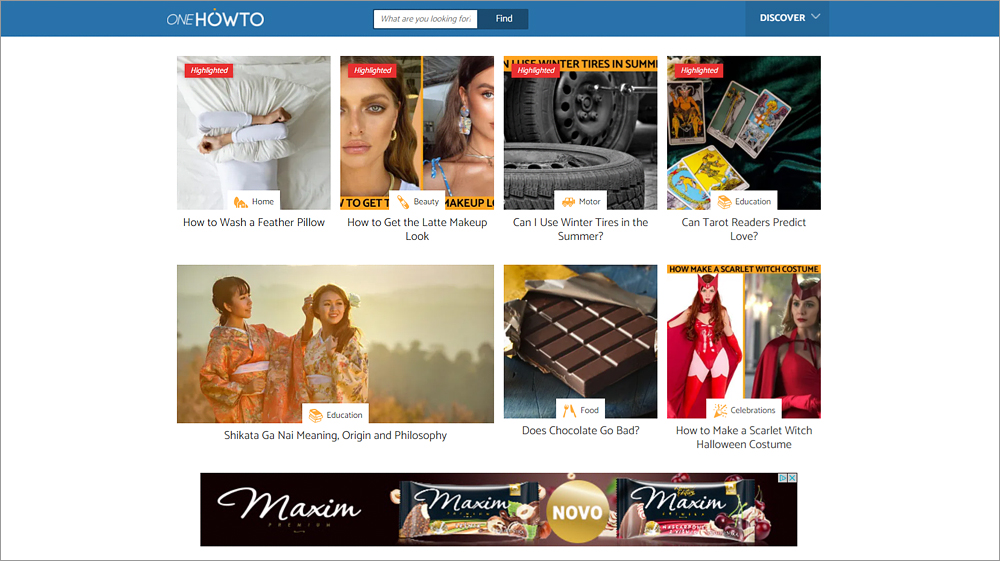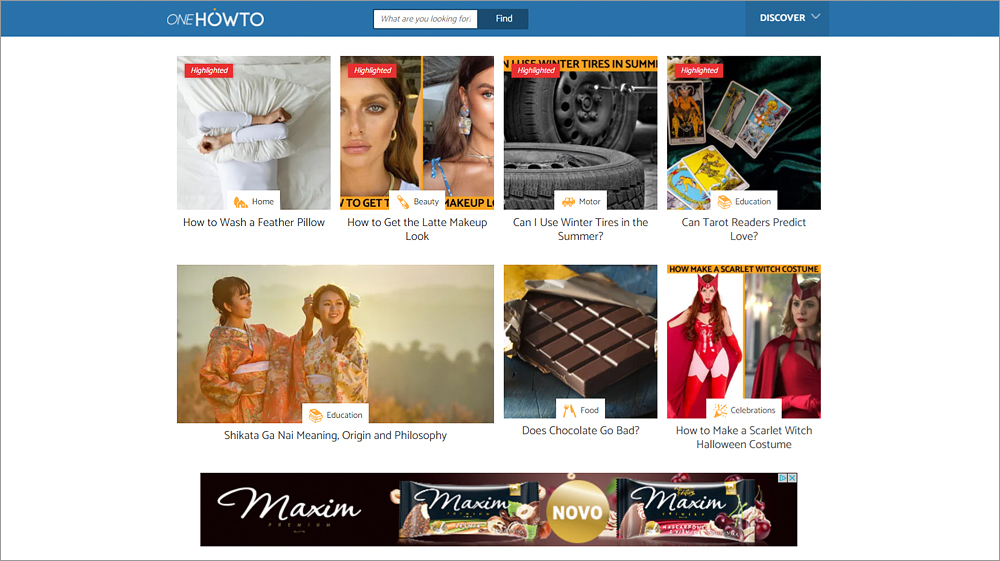 Another noteworthy addition to the list of top how-to websites is OneHowTo. What sets this platform apart is its dedication to providing a multimedia experience for its users. OneHowTo doesn't limit itself to textual how-to guides; it goes the extra mile by offering an extensive range of video content. Whether you need beauty and fitness advice, craft ideas, or tech hacks, OneHowTo caters to all these needs and more.
The platform has been particularly lauded for its instructional videos. These are especially helpful for users who learn better visually or for tasks that can be better explained through demonstrations. The site's variety and depth of content make it a versatile source of information. Furthermore, OneHowTo is committed to providing accurate and reliable content, with experts contributing to many of the guides, ensuring quality and trustworthiness.
8. HowToDoThings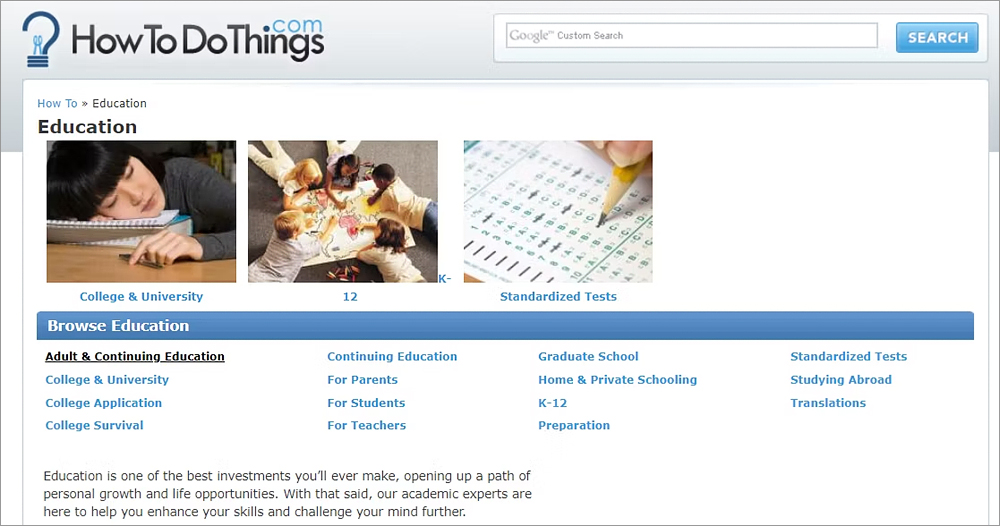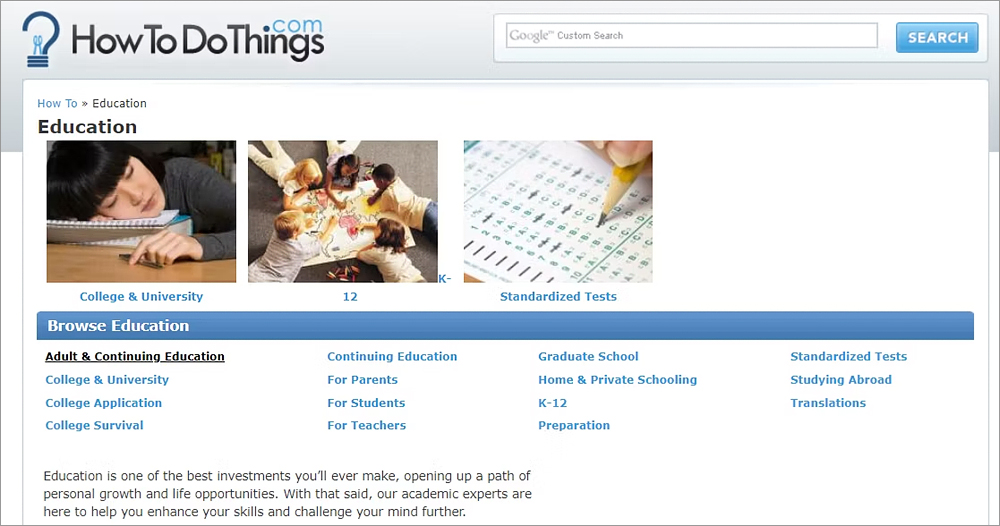 Simplicity and comprehensiveness define the appeal of HowToDoThings, a classic among how-to websites. This platform offers a wide range of guides on an impressive array of topics. Its goal is to help users achieve their objectives, whether it's accomplishing a task or learning a new skill. From gardening and pet care to finance and technology, there's a guide for just about everything.
The straightforward layout of the site, combined with the easy-to-understand instructions in the guides, enhances the user experience, making information accessible for users of different knowledge levels. The platform prides itself on delivering simple, yet detailed and accurate guides that can assist anyone willing to learn.
9. Hackr.io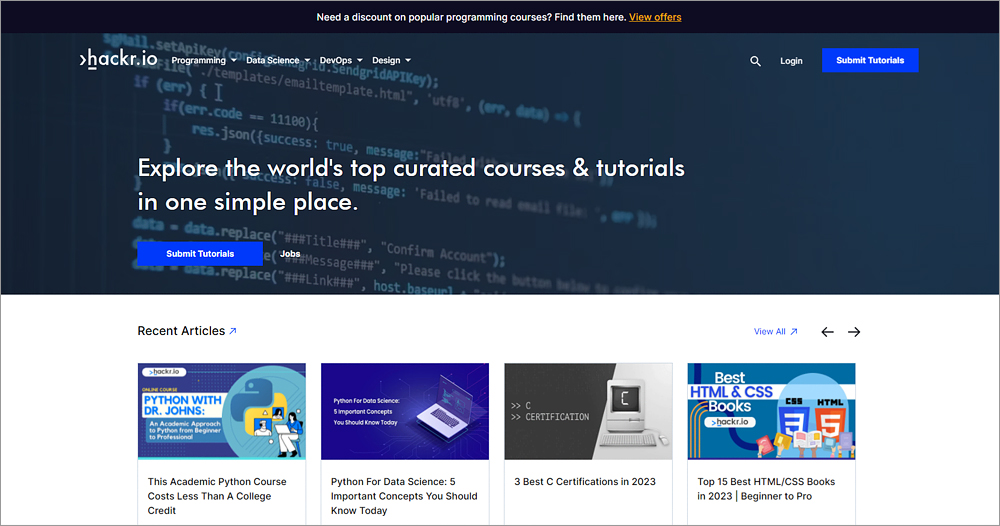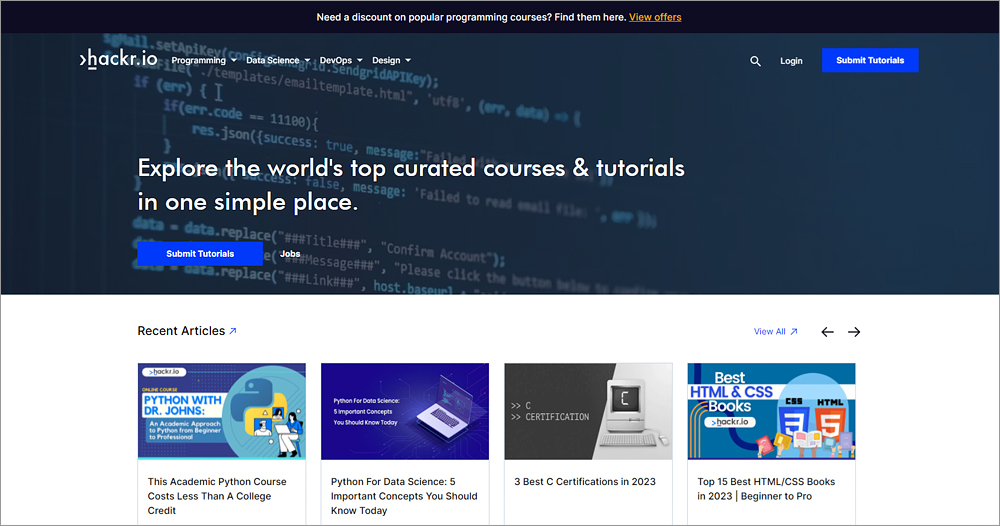 Hackr.io is a standout among how-to websites, especially for tech enthusiasts. This platform focuses solely on coding and programming, offering comprehensive guides, online courses, and tutorials on various coding languages. Hackr.io acts as a bridge between eager learners and the world of programming, making coding accessible to all.
A unique feature of Hackr.io is its community-driven approach. Users are not just consumers; they contribute to the platform by sharing, voting, and reviewing the best online programming courses and tutorials. This engagement helps create a dynamic, evolving platform where users can stay up-to-date with the latest coding trends and practices.
10. Taste of Home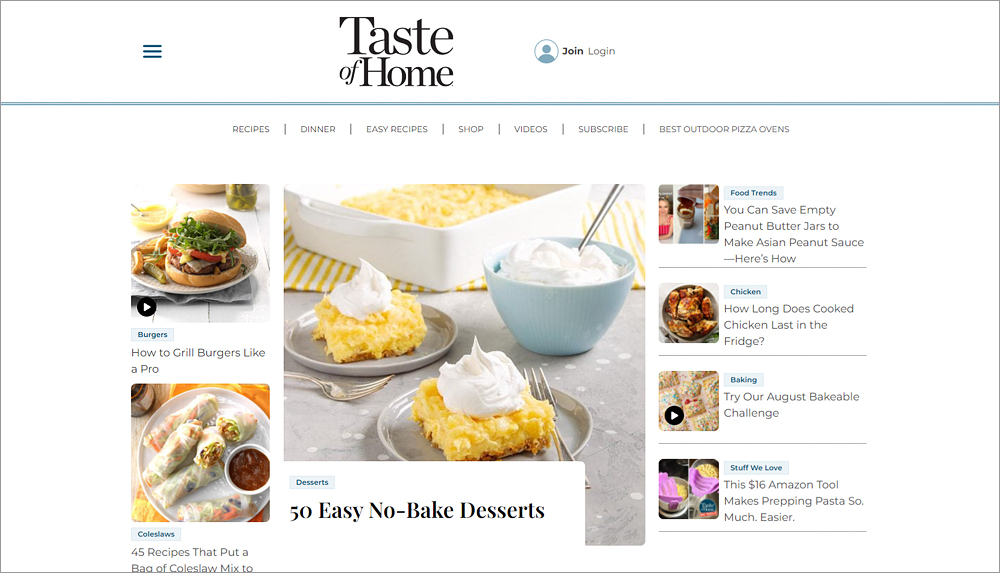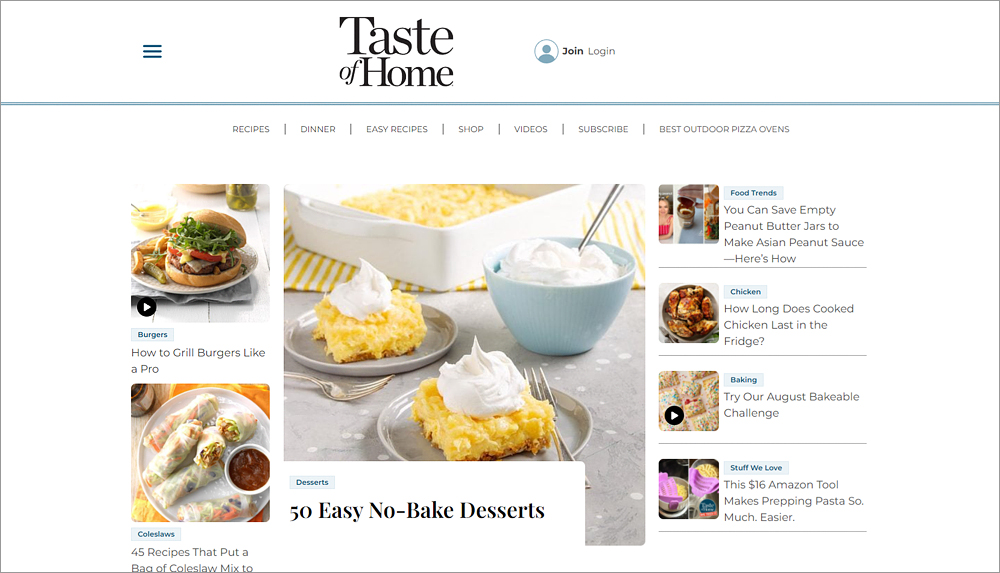 Last but not least, Taste of Home is a must-mention for anyone with a passion for cooking and baking. Unlike other how-to websites on this list, Taste of Home focuses exclusively on culinary endeavors. The platform offers a treasure trove of recipes along with comprehensive, step-by-step guides on how to prepare them. Each recipe is thoroughly explained, making the cooking process a breeze even for beginners.
Beyond recipes, Taste of Home also provides helpful cooking tips and techniques, improving users' culinary skills. From quick meal ideas to intricate baking projects, the platform caters to all cooking levels and preferences. Its commitment to helping users discover the joy of cooking at home makes it a go-to how-to site for culinary enthusiasts.