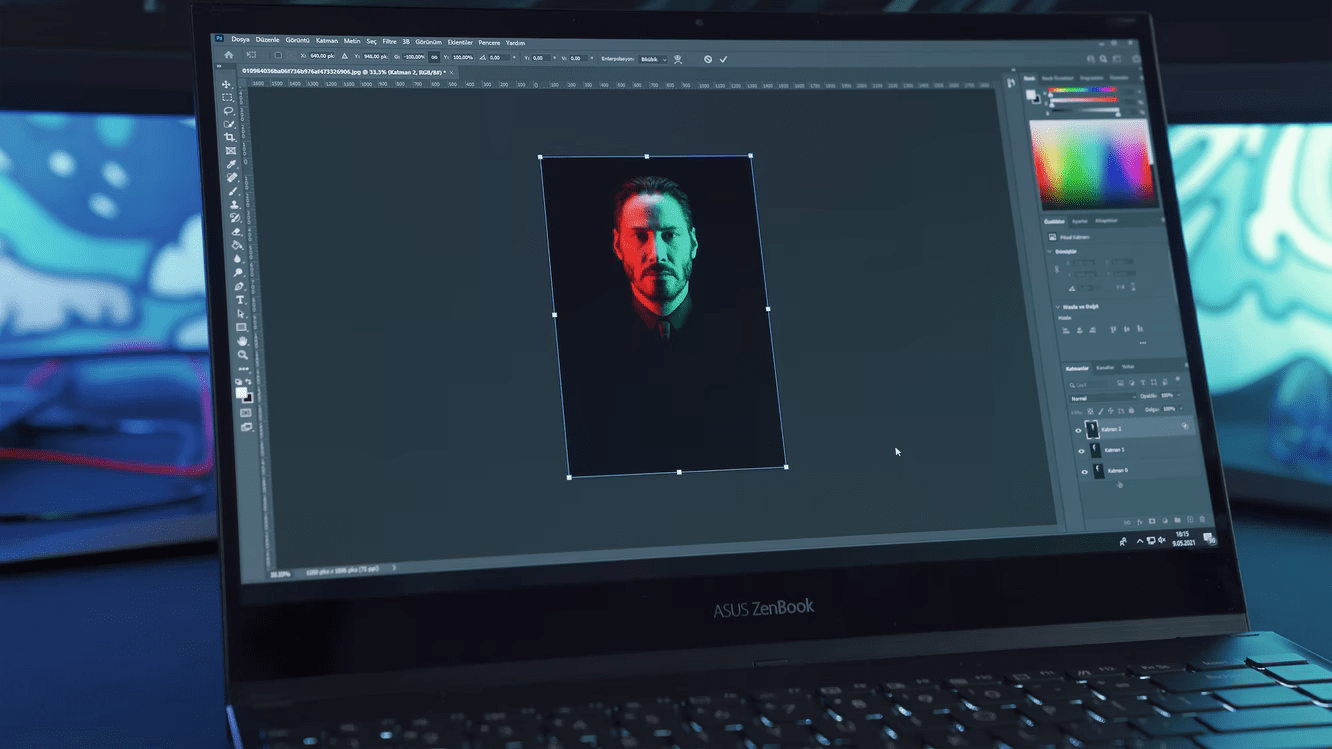 Today, quality photos on websites and social media are no longer exclusive, but a must-have. In addition, today, you don't need to be a professional designer to edit images: With filters, color correction, and other tools, everyone can create beautiful photos.
Here are some online tools that help you turn an ordinary-looking photo into a masterpiece.
Simple Photo Editing
These are basic color correction, resizing, text and logo adding, and saving in different formats — PDF, JPG, PNG.
SocialBook Photo Cartoonizer
This is a very simple tool to use. All you need to do is upload your photo or add the photo's URL to it and click the button and it will cartoonize a photo for you.
It's a great tool to make simple photos into something very attractive. You can also use it to create cartoon avatars.
Pablo by Buffer
You can use this service to create exclusive images for social media (Facebook, Instagram, etc.). With the Instagram photo editing app you can work without creating an account, and immediately upload final images to your accounts on social networks, choosing the size according to media, or save them to a computer (in PNG format).
Interesting features:
600 000 pictures you can use for free
9 effects — from shading to blurring
25 fonts
opportunity to upload your photos and create logos.
Fotoflexer
It can work with layers, distort images, adjust colors, and contrast. It is also possible to add captions to photos and your pictures.
Interesting features:
Filters to change hair and eyes color
Possibility to add stickers and emojis
Frames and fonts
This service is free; you can work without creating an account.
Fotostars
To work with this tool, you don't need to download special apps to your phone or PC and create an account. Fotostars can work with different formats — PNG, JPG, TIFF, GIF, and BMP
Interesting features:
Opportunity to crop images and move objects inside
Fill, blur, and sharpness configuration
Caption adding
Face retouching
Ipiccy
This is a simple but powerful picture editor helping create collages and even 3D effects. It includes all basic tools for image editing: color correction, rotation, cropping. After finishing, the service saves pictures in JPG, JPEG, PNG, or GIF.
Interesting features:
Opportunity to stylize the picture as pencil drawing, oil painting, or ink
Red-eye removal
Make-up function
Work with layers
Captions
Frames and patterns
Specific Tools for Photo Editing
Automation is a trend in all areas, and photo editing is no exception. In just one click, you can achieve the desired result without spending hours in Photoshop.
Colorize
This service allows you to turn any b&w image into a color one in a couple of seconds. Of course, there is no guarantee that the colors will match reality to 100%. But with Colorize, you can achieve a good result. One funny thing: the service automatically compresses images.
You can upload images in PNG and JPG, other formats are not available. You can edit three photos for free.
Retoucher
The background was there, then it was gone. With this background remover app, it is possible in just one click. Where can you remove the background from? It can be your photo, digital ads, logo, icon, or product image.
Interesting features:
Background eraser
Shadows adding
Pictures cropping, image size and color changing, unnecessary parts cutting out
Nvidia InPainting
Smart service for quick image retouching. It will be useful for those who need to remove something unnecessary from the picture and want to do it quickly.
Editing takes only a few seconds. Upload a photo, paint over unnecessary details, press the Apply Model button, and enjoy the result.
Reflect
A powerful tool for replacing faces in photos. Moreover, the neural network not only replaces a face on someone's photo, but also retains facial expressions, color, and rotation.
The database contains hundreds of photos of famous people, screen captures, and works of art. It allows you to swap faces on statues, paintings, cartoons, and video game screenshots.
Just for Fun
Some interesting services, in which you can create, for example, a cartoon image.
Cartoon
A simple service for creating cartoon caricatures. The service allows you to "put on" a smile or create a "face of sadness".
It is better to upload images in JPG format.
DeepArts
This service will help you apply the style of any painting and recreate it in your photo. It works based on neural networks. Registration is optional. You can download the result for free, but with a watermark.
We are sure these services will help you surprise your friends and followers on social media.