Is it difficult to find an app or tool that you can use to solve a particular web design problem?
The short answer is no. There are plenty of them with more appearing on the market every year.
Next question.
Is it difficult to find the best possible app or tool for a particular job? The answer to this one is that it can be; precisely because there's such a huge number to choose from.
In your endeavors to keep up with the latest design trends and the desire for continual improvement you find yourself constantly searching for tools that will help you automate design processes, shorten workflows, and save precious time and money.
To give you a helping hand we've selected the following tools; tools we use everyday for our web design projects.
1. BeTheme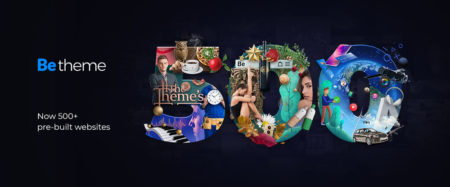 It's always easier to design a website when you have the right tools at your fingertips. It's even easier when those tools are neatly packaged together and ready to do the heavy lifting for you once you get a project underway.
BeTheme can do it all, no matter what the type, style, or purpose of your website might be.
Straightforward to use, BeTheme is an excellent choice for novices and advanced web designers alike.
This WordPress theme's 40+ core features include:
An Administration (Options) Panel that gives designers unlimited flexibility
A Shortcode Generator and shortcode library that obviates any need for coding
The intuitively easy to use Muffin Builder page builder
The Layout Generator if you want to start your website from scratch
Or, if you don't want to start from Scratch, there's BeTheme's library of 500+ pre-built websites
They are professionally crafted
They cover 30+ industry sectors and all website types
They are responsive, customizable, and feature basic UX functionality
Click on the banner to find out more about the biggest WordPress theme of them all.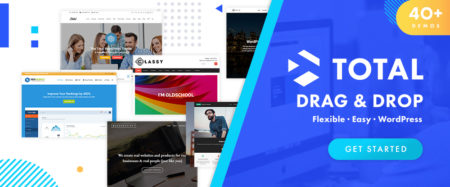 Get the flexibility and functionality you need for your website-building projects, with the Total WordPress theme.
This drag and drop WordPress theme's features include more than 100 drag and drop WPBakery page-building elements, over 550 custom code snippets, and 40+ pre-built demos that cover a range of industry sectors.
Other key Total features and capabilities include –
An Advanced Customizer theme panel the uses the native WordPress customizer to let you change many design features
The ability to easily switch between full-width and boxed layouts
Built-in WooCommerce support
Great online documentation including guidance for developers
Total was designed using the latest CSS3 code, it's SEO ready, and Translation ready as well.
Click on the banner to learn more.
3. Gimp
GIMP is a totally free, cross-platform open source image editor you can use to produce icons and graphical design elements.
GIMP is a tool of choice for many graphic designers, photographers, illustrators, and research specialists.
User-created scripts and plugins continually add to this tool's extensibility and flexibility.
Click on the banner to find out more about this powerful imaging editor.
4. Uncode Theme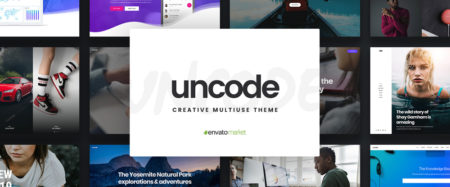 Powerful Page Builder modules together with its hierarchical theme options has made Uncode a favorite as attested by its more than 70.000 sales to date.
Uncode is great for agencies, freelancers, and bloggers, it's ideal for building portfolio and magazine websites
A powerful Frontend Editor on steroids
The impressive showcase of user-built websites can serve as a source of inspiration.
Click on the banner to find out more about this pixel-perfect theme.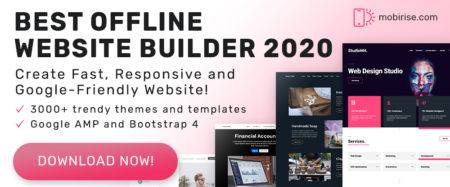 Mobirise has lots of cool things going for it.
Since it's an offline builder, you're not tied to any platform
You have total control over your site, and you can host it anywhere.
Key features include 3,400 trendy website building blocks and templates, eCommerce-ready, a shopping cart, and plenty of fonts and icons
Mobirise is free for both personal and commercial use, it's super-fast and mobile friendly. Click to learn more.
6. LayerSlider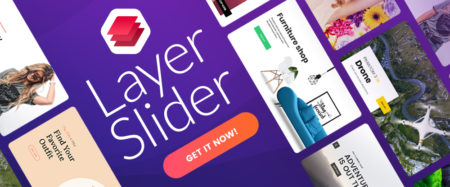 LayerSlider isn't just for building sliders. It is an all-embracing, multi-purpose tool for creating animations and content that can give new life to a stale website.
LayerSlider's extensive animation capabilities are also available in popups to help you maximizing conversion rates with beautiful call to action modal windows.
LayerSlider can be used to its fullest extent without coding.
Professionally-designed templates cover a wide range of uses.
LayerSlider is SEO and mobile device friendly.
Learn more by clicking on the banner.
7. Stockfresh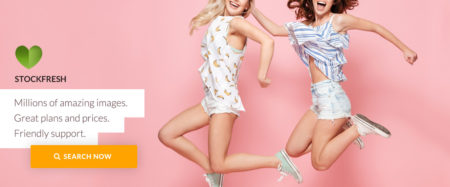 Stockfresh is a stock photo agency that features an absolutely huge selection of carefully-categorized photo and vector images.
The website is clean and easy to navigate; you won't waste your time searching
Only top-quality images are selected by Stockfresh, so you never have to sift through substandard material
Stockfresh offers great prices and flexible payment and prepaid subscription plans
Checking Stockfresh out costs nothing.
8. Whatfontis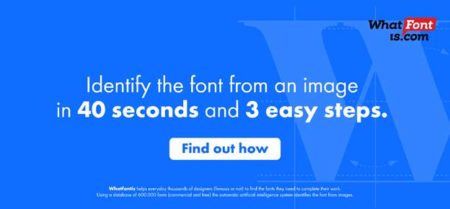 WhatFontIs is the top font identifier on the market for identifying both commercial and free fonts.ProductHunt selected them as the site of the day!
Upload an image of the font in question
The advanced AI system quickly detects the font and displays up to 60 close matches
Whatfontis identifies where a given font can be purchased (commercial) or downloaded (free).
WhatFontIs is a godsend to multiple font users. Click on the banner for details.
9. Savah App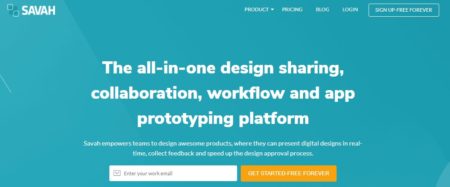 Savah is an all-in-one app prototyping, design sharing, collaboration, and workflow automation platform.
Savah transforms designs into interactive prototypes in minutes without any need for coding
Multiple design projects can be managed from a single platform.
Savah helps teams be more productive and enables them to communicate and collaborate the way it's supposed to be.
Find out more by clicking on the banner.
10. XStore | Multi-Purpose WooCommerce WordPress Theme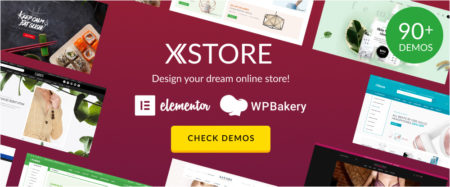 If your next project involves eCommerce, don't get wrapped around the axle trying to plan the approach you intend to take. Turn things over to XStore.
First, there's the cool single product page builder. A genuine time saver.
The package includes $400 worth of premium plugins ready to put to good use
Choose from 90-good-to-go shops and you're almost done
XStore supports both Elementor and WPBakery
Click on the banner to discover an easy way to create an online store.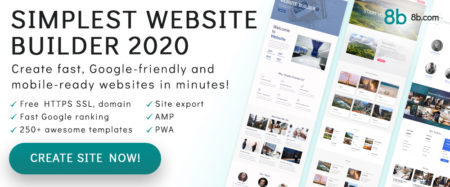 8b is new, fresh, and futuristic. This website builder is also super-simple to work with, and it's free.
18 starter templates and 250+ website sections come with the package
Google AMP ensures your sites will be both crazy-fast and 100% mobile friendly
8b can be used to create websites on your desktop or your mobile device when on the go
Get listed on Google ranking with a single click.
There's more; click on the banner to find out.
12. Paymo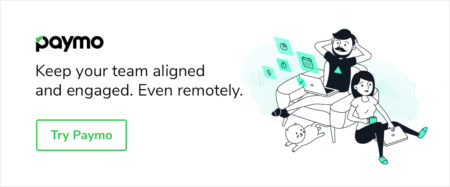 Paymo helps you manage projects, track work time, and prepare invoices for clients – all from the same platform.
Create customizable, transparent workflows
Track work time manually, via the web timer, or one of the desktop and mobile tools
Turn timesheets into invoices with a single click and accept online payments
Integrates with Adobe CC, Slack, Google Calendar, Typeform, QuickBooks, and Xero
Click on the banner to learn more.
13. Goodiewebsite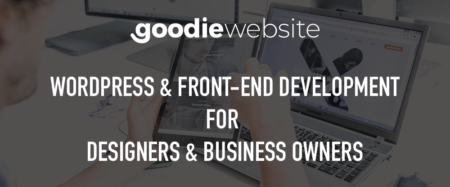 The Goodiewebsite platform is a best match for design to code conversion of simple WordPress websites and email templates
Goodie is an ideal choice for anyone in need of a reliable, yet affordable web development partner
Conversion is accomplished by company professionals – not freelancers
The quality of the finished product is backed up by 15 years of experience.
Click to find out more if you are in need of design to code conversion service.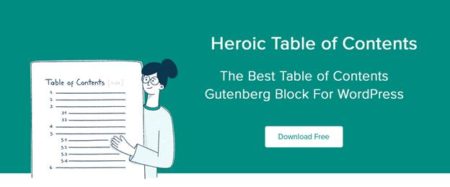 A good way to get visitors to read an article you've published is to give them a hint as to what they can expect.
A Heroic Table of Contents –
includes anchor links to take readers to whatever section they are looking for and is preferable to scrolling.
can be an excellent help in structuring, or if need be, restructuring and article.
can make your content more valuable and improve your ranking
Click to discover how Heroic Table of Contents can help you.
15. Rank Math SEO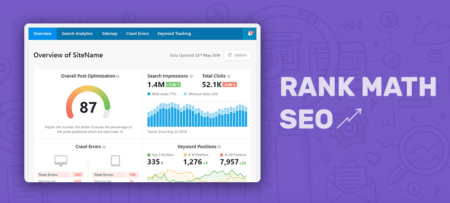 Rank Math SEO is a great tool for helping designers with a task they sometimes find daunting – SEO optimization.
Rank Math offers an abundance of SEO options including SEO Analysis tools for producing friendly SEO content
Automates the image SEO process
Contains built-in Schema options and 404 Monitor and Redirect Options
Rank Math integrates easily with the Google Search Console.
Click to learn more.
*****
Designing for the world wide web is easier than ever. Every day a new tool emerges that is marketed as "the last web design tool you'll ever need". 99% of the time it isn't.
If you have a business or a project that you want to develop, then you should peruse this list of the tools and services that can give you a competitive edge. None of them may be the "last" tool you'll ever need, but we're confident you'll have good use for them for a long, long time.