In the last several years, the internet has become host to a wide variety of interactive tools and softwares; many of them designed to make the jobs of digital creatives and web designers just that much easier. Some of the most helpful tools available are those that allow users to generate real-time feedback.

Real-time feedback tools enable people to quickly create and share surveys with an audience of dedicated pollsters. For people who collaborate or work remotely, getting feedback on your designs can require overcoming some major constraints; with the right design feedback tool, that same individual can receive over 100 insightful comments on their work. And it all happens in just a few minutes.
Who Uses Real-Time Design Feedback?
What do marketers, researchers, business owners, designers, and authors all have in common? They rely on external feedback in order to improve and better their work.
Oftentimes, the feedback you need to hear the most comes not from your coworkers or management – but your very own clients and customers. A survey panel of real American or even global consumers can have a dramatic impact on the quality of your designs.

Without further ado, here are the top 3 best real-time design feedback tools you can find on the internet:
Tool #3 – UserTesting

UserTesting is a feedback platform that delivers results within hours of submitting a test. Used by startups and enterprise companies alike, UserTesting surveys and demos on the platform can be used to generate insights on a variety of business concerns, including: products, services, brands, and marketing. Discovering unique perspectives on your work can enable the creation of surprising design improvements.
There are 3 unique product packages offered by UserTesting; however, there are no fixed price plans. Teams looking to try out UserTesting can receive a quote tailored to their size and functional needs. Users who are new to the platform can request a trial run before committing to any payment plans.

One of the most unique elements of the platform is its ability to capture and organize video. Panelists can video record their interactions with products or brands – all from the comfort of their own home. This improved method of feedback generation enables marketers and researchers to engage more readily with their target audiences.
Tool #2 – TypeForm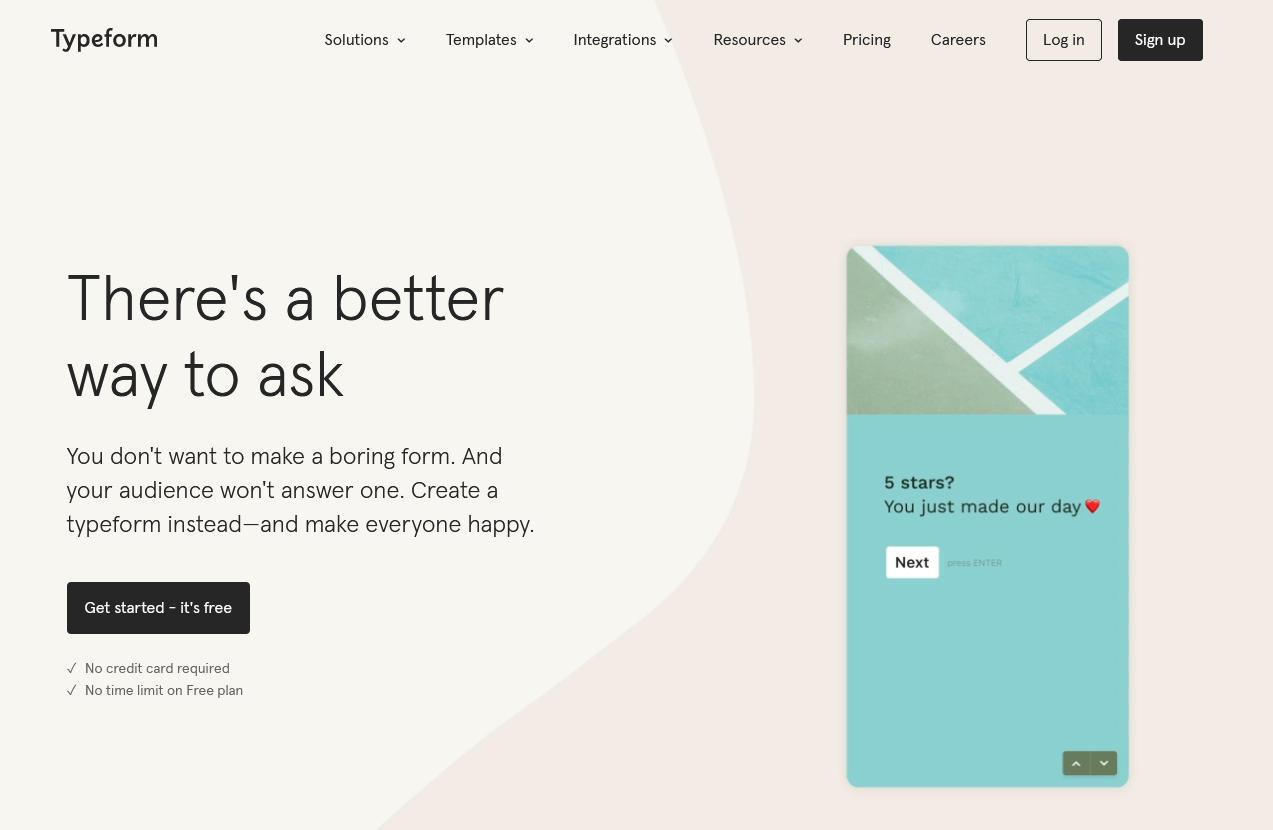 Typeform is a surveying platform that boasts one of the most professional and sleek UI designs on the market. Designed with ease of use in mind, Typeform's strengths lay with its ability to change and adapt surveys on the fly. Using a technology feature dubbed "conditional logic", Typeform surveys will skip redundant questions based on a user's response to prior questions.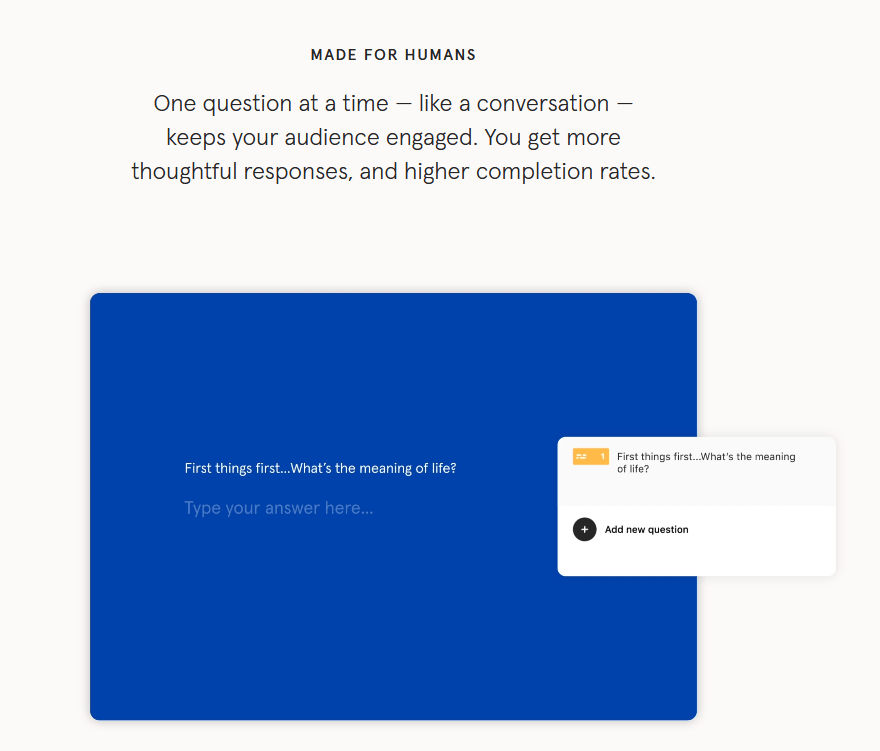 Typeform is an aesthetically beautiful platform. Their minimal design style makes them visually appealing and non-threatening to panelists; this serves to make the tests pleasing to look at, while also increasing the engagement rate of the surveys conducted on the platform.
Feedback on Typeform is displayed alongside many other useful statistics like completion rate and average time to complete; users can also generate reports and charts that can be shared between team members. Typeform integrates easily into software like Slack, Google Sheets, and a variety of other digital platforms.
Tool #1 – Helpfull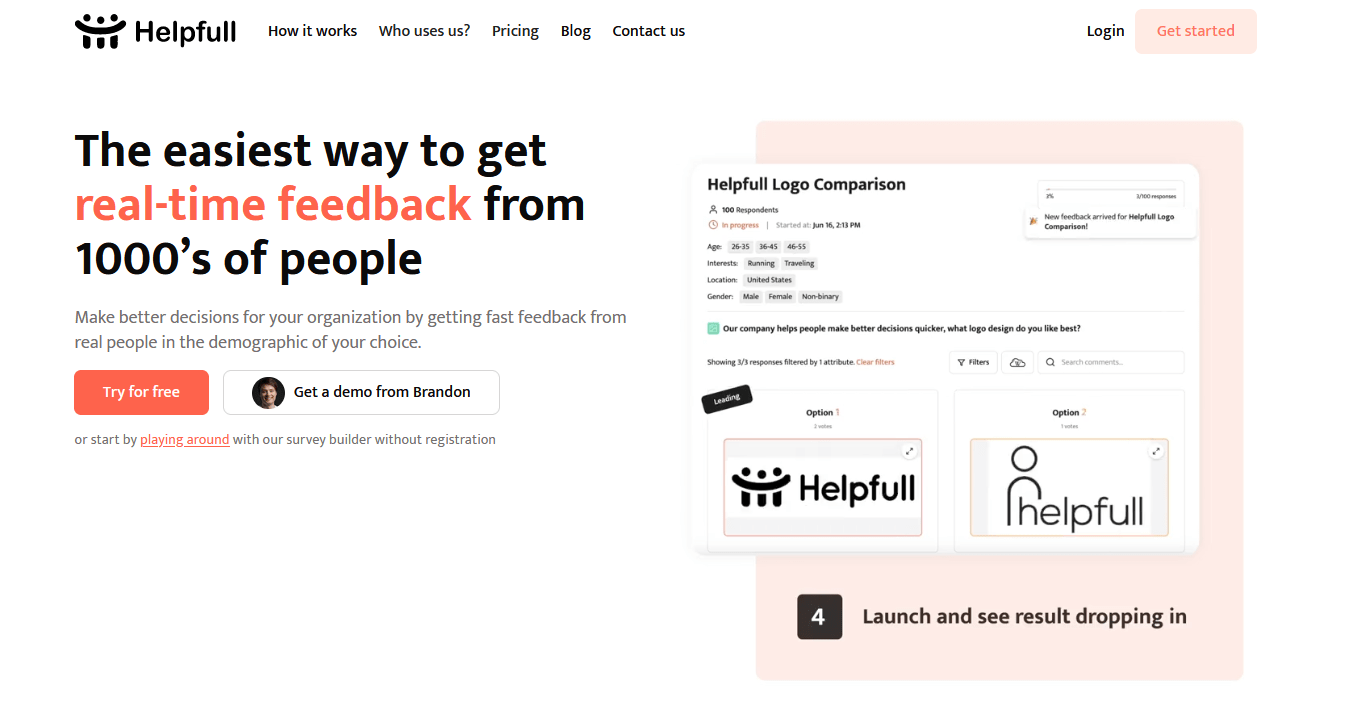 Helpfull is an instant-survey platform, meaning their users can access their survey results immediately – right as they're submitted. The utility of real-time customer feedback lies in the speed and ease with which even novice surveyors can run their surveys.
From the moment their users click "Get feedback" on the Helpfull main app – to the time their survey reaches its first panelist – is often less than 10 minutes. On average, a Helpfull survey with an audience of 100 pollsters completes in just 18 minutes. During that time, users can watch their audience responses pour in.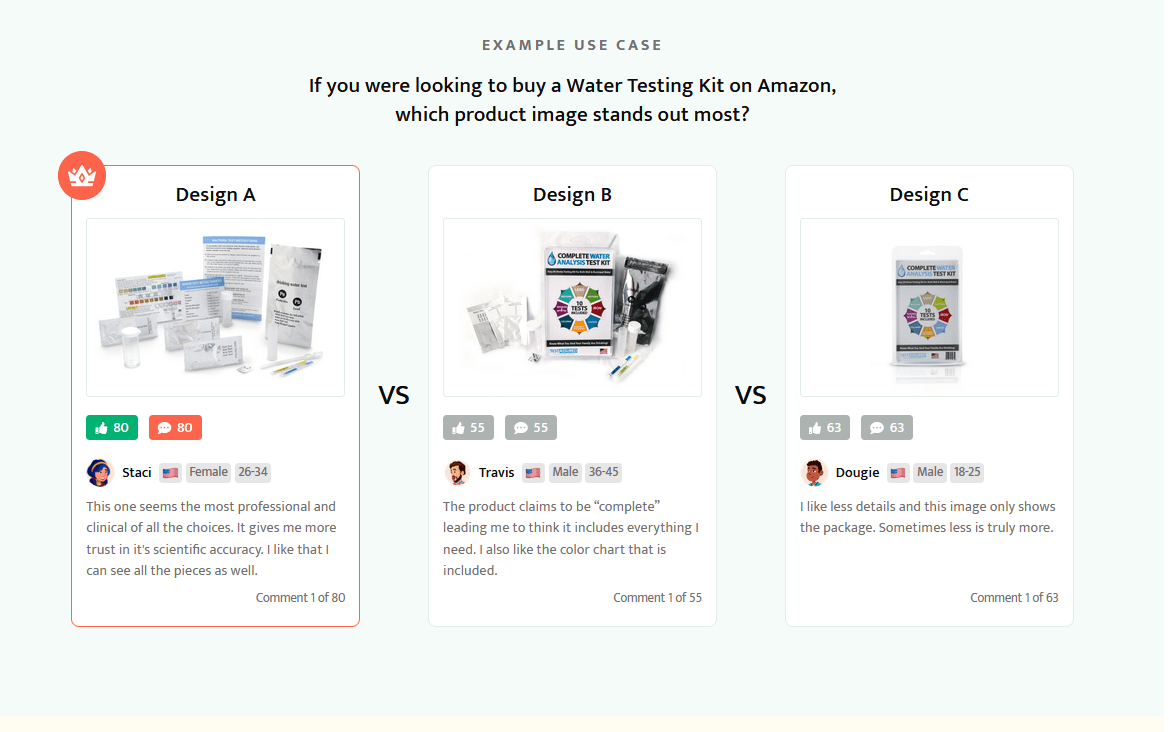 Incorporating feedback can be used to improve your customers' experience throughout every stage of the buying process, whether they're: shopping in your stores, browsing through your digital catalogue, or viewing your social media outlets.
Test virtually any question or design element
Pick a winner using 3rd party feedback
Gauge trends in real American consumers
Real-time feedback provides immediate access to your insights
Blog and articles featuring how-to guides, news, surveys, and more
Export charts and graphs directly from the website
Free to sign up
What makes Helpfull different is that it is built around the core principles of accessibility and functionality. The platform enables its users to conduct research and receive new customer insights on the fly.
These are just some of the features that make Helpfull a must-have tool for those looking for a real time customer feedback solution:
No Locked-In Price Plan
Affordable Surveying Options
Create Simple Surveys with Pre-Set Questions, or Design Your Own
No Extra Cost For Multiple Questions in a Single Survey
Wide Variety of Polling Demographics to Choose From
Get Responses & Feedback in Real Time
Save Your Favorite Answers for Easy Reference
Aesthetically Pleasing UI and Easy-To-Use Interface
Easy to Access Prior Surveys
Getting The Most Out Of Your Feedback
Integrating feedback from your clients is vitally important to your business. It's no surprise that the best products are ones that incorporate the tastes and desires of their target customers into their designs; it makes sense. Your customers are what matter most. Make them feel included!

Web design, marketing campaigns, email blasts, product packaging: no matter what you're designing, getting 3rd party feedback on your work makes a huge impact. Find the digital platform that best fits you, and see the difference it makes.