Lot of swiss designers had great careers and were internationally recognized, but few had real impact on other designers. The following list tries to point out those whose work is shown as example and teached in design schools, or widely used. So here it is: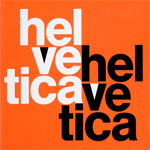 1. Max Miedinger – Font designer of the Helvetica
Miedinger is not famous at all as an individual, but the Helvetica typeface has become a real symbol of swiss graphic design. There is even a movie about it, and people bake Helvetica cakes (which is maybe the ultimate level of recognition).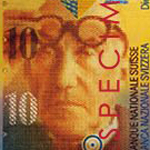 2. Le Corbusier (Charles-Edouard Jeanneret) – Architect
Le Corbusier has been studied by every swiss architect that came after him, he is famous for his creative buildings, but even more for his theories about modern design. His Wikipedia page will give you a pretty good start to learn about him.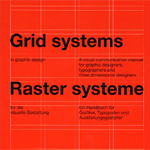 3. Joseph Mueller-Brockmann – Graphic designer
Famous for his posters, Joseph Mueller-Brockmann has written a book (Grid Systems in Graphic Design) that is still read by young web designers nowadays. More about him.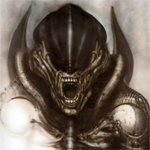 4. HR Giger – Designer
His international fame comes from his designs in the "Alien" movie, he is probably the most popular swiss artist amongst young people now. He had a great influence on tattooists and fetishists worlwild. His furniture designs are quite impressive as well, you can admire them in his Giger bars around the world (New York, Tokyo, Switzerland).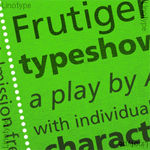 5. Adrian Frutiger – Typographer
As Wikipedia says, Frutiger is one of the twentieth century's most prominent typeface designers and continues to influence the direction of digital typography into the twenty-first century. Enough said, Adrian was a genius. Period.
This post is part of the "Top 5 – Group Writing Project" by Problogger