A business website is one of the most effective marketing tools. It performs several crucial functions at a time. It can help you drive traffic, increase the amount of sales, expand your business popularity and help achieve lots of other business goals depending upon the niche you specialize in.
There are two options you can choose from to build a business website today. This task can be effectively completed by a professional web designer, whose services, however, are not that cheap. This is not to mention the fact that the entire process may take several months before you manage to gain the expected result. The second option is using small business website builders. These services consider all the UI and UX nuances and make it possible to create websites, the design of which is not worse (or even better) than that of custom made websites. Let's have a look at the most obvious benefits of website builders now:
Ease of Use. Website builders are very easy to use. The prevailing amount of them come with intuitive dashboards understandable to all users, irrespective of their web design skills and experience. These systems offer informative step-by-step guidelines users may follow to master the basics of web creation process. Everything is simple and convenient here, while the result is amazing.
Management Convenience. Custom made websites are more difficult to manage and update after they are ready. This cannot be said about website builders. Websites created with these systems are extremely easy to update whenever this is necessary and even a newbie can cope with this task.
Rich Choice of Templates. Website builders offer an extensive selection of templates. You can always choose the one that suits your business needs and niche specialization most of all. The prevailing amount of templates are responsive, which makes it possible to browse through the websites at any mobile device.
Powerful Customization Tools. Apart from offering templates, website builders also provide rich customization tools to enable users edit them and create any website structure and design they need. They often come with versatile blocks, modules and plugins that can be arranged and adjusted in any order to gain the best result possible.
Website builders are affordable and this is, probably, one of their major benefits. Many of them offer free trials to enable users to test their features prior to making the choice. For those users, who wish to get the most out of the major features of website builders chosen, these systems offer several paid plans with the advanced web building options.
Top 5 Website Builders to Design a Business Website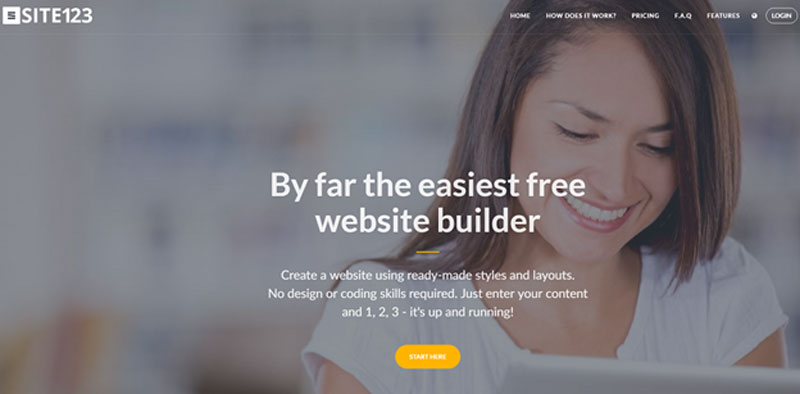 SITE123 is a cloud website builder that comes with a WYSIWYG editor. This feature makes it possible to design website structure in a hassle-free and quick way. All the changes a user makes at the website are immediately reflected at the screen, which makes the process of designing a website simple and intuitive. It's also possible to make use of SITE123 multilingual tool to create as many language website versions as you need for your business or personal use.
The system offers an extensive collection of responsive templates and powerful customization tools to give the chosen template unique design. SITE123 is a module-based system. To get the desired website design, a user has to select the required modules and adjust them at the page as needed. This esnures convenient and quick web design process.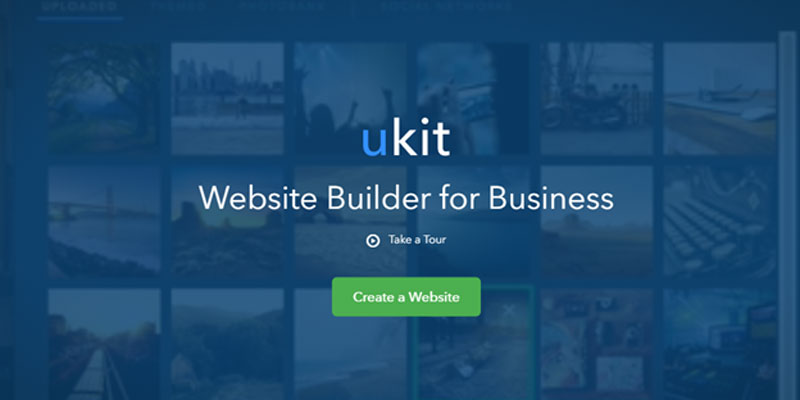 uKit is a website builder that is known for its functionality and business website focus. The service can be used to create any types of websites, but it especially works great with business websites. The service offers a rich collection of templates, all of which are responsive, thematic-based and can be customized with regard to the needs of a user.
Design customization options provided by uKit cannot but attract the attention of users willing to create impressive websites. You just need to select the template and choose those design customization tools you consider appropriate. That's it.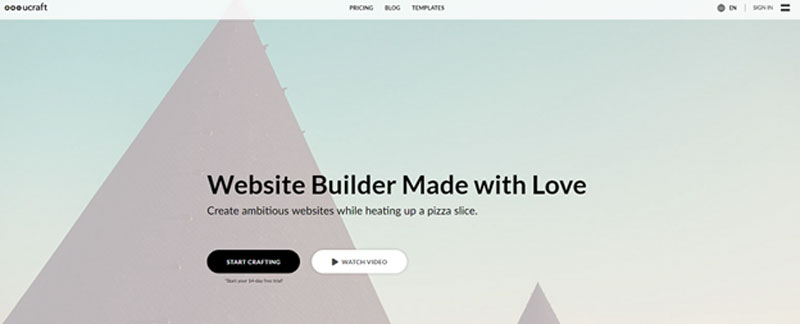 Ucraft is a cloud website builder that makes it possible to design visually appealing and functional business websites. It has a stunning collection of pre-designed templates, which are responsive and can make a website viewable on any mobile device or desktop computer. What's more, the system offers an opportunity to create multilingual websites, which also contributes to their functionality and design appeal.
Ucraft offers users white labeling options. Just choose a template you wish, add your own brand and customize it to your liking. This is a great feature for freelancers, businessmen and people with creative professions.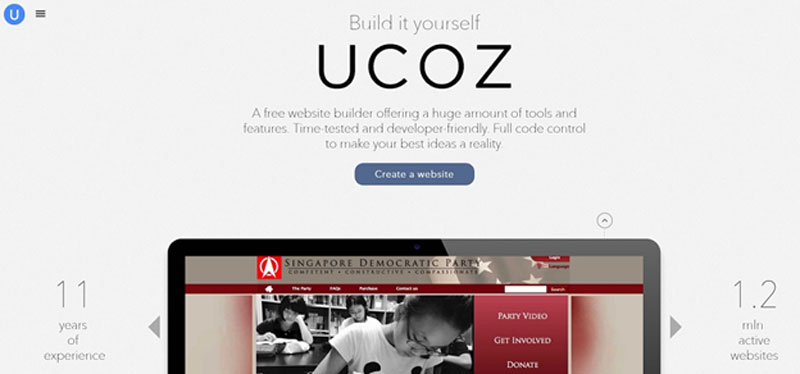 uCoz is rightfully considered a universal website builder, which can be used to create different types of websites. It's quite easy to use the system due to the intuitive dashboard and powerful website customization tools it offers.
uCoz has two types of templates: standard and responsive. The latter are paid and have to be chosen in advance. All templates can be customized based on the requirements and preferences of users. What's interesting, it's possible to design unique websites with uCoz, if you have certain coding skills and experience. This is a surefire way to gain decent and high quality result.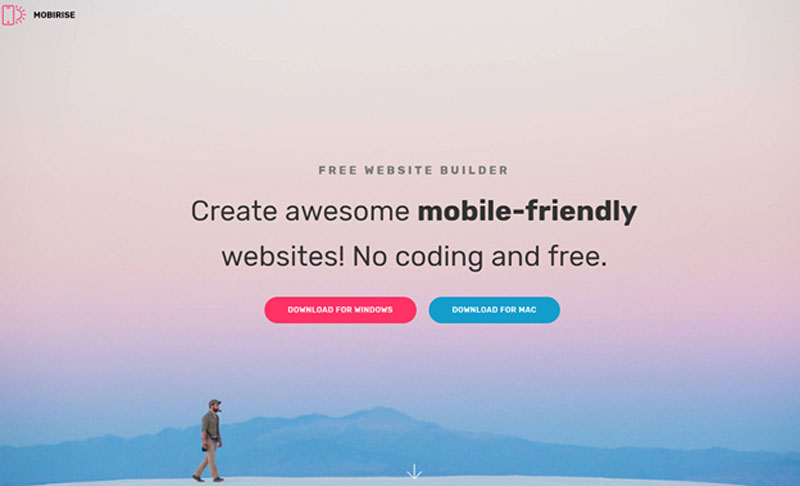 Mobirise is a website builder that differs from all the systems discussed above. This is downloadable software users need to install before using. The system implies the use of blocks that are randomly arranged to form the required website structure and create unique design. To develop outstanding designs, Mobirise users have to choose responsive templates they like and customize them with regard to their personal or business needs.
Mobirise is an offline website builder, which is absolutely free granted that you make use of the standard feature set. Having created a website, you can choose any hosting to publish it. If you need more advanced design features, you can upgrade to one of the paid plans the system offer.
Bottom Line
There are different ways to create outstanding website design nowadays. If you need a complex large-scale project, you won't go without the professional assistance of an experienced and skilled web designer. However, get ready to pay a lot for these services. In case you need a simple business website, you can use website builders that will allow you to design a quality, functional and visually appealing website with no hassle and considerable investment of effort and money. Fortunately, the choice of these services is versatile today to meet any needs and preferences.
Author: Howard Steele, SuperbWebsiteBuilders.com