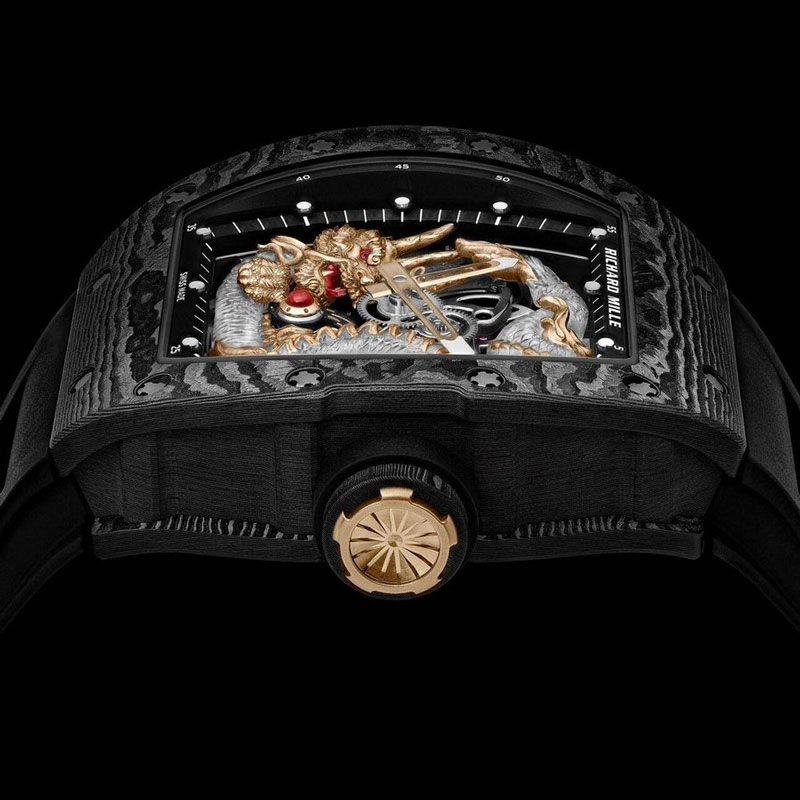 If you didn't think that watches could be artistic creations, the "Tourbillon Sapphire Dragon" should convince you otherwise.
This incredibly detailed piece of work, designed by Richard Mille, was crafted in sapphire and gold before being incorporated within a mechanical movement. To achieve this amazing feat, new hand-polishing and finishing techniques were developed by the team of Olivier Vaucher, thus enhancing the natural transparency of the sapphire.
As you could guess, the dragon was chosen to appeal to Asian millionaires, who are the primary target for this limited edition of 55 pieces that will only be sold in Asia.