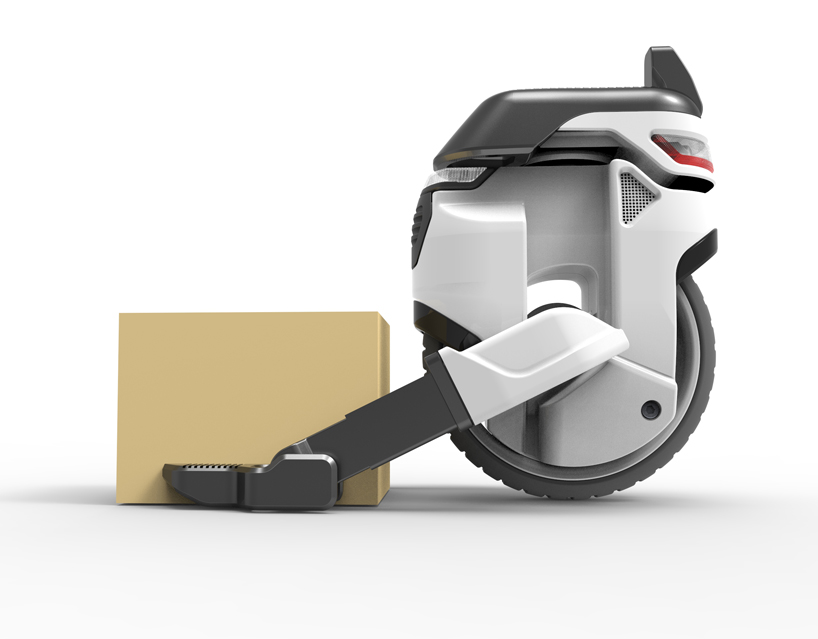 The first thing that comes to mind when drones are mentionned is usually a flying quadricopter that is used mainly to film or take photos. Although drones are much more than that, average people tend to be stuck with that mental image. For that reason, we tend to imagine that the delivery drones of the future will make our skies fill with noisy quadricopters somehow carrying boxes for delivery.
The Transwheel concept, imagined by Israeli industrial design student Kobi Shiker, is a perfect illustration of a rolling drone. The Transwheel is a robotic wheel that holds with a self-balancing system and can carry boxes all day long. The robot's arms are retractable and can hold on the packages with a firm grip. For wayfinding, it would have GPS capabilities just like the flying drones.
This is of course just a concept, but it shows that other paths can be explored to make the future of deliveries quicker and cheaper. Shiker also had an interesting take on how the Transwheels could operate in group to carry larger packages, or even shipping containers. I'd love to see further studies on this concept to check its doability.