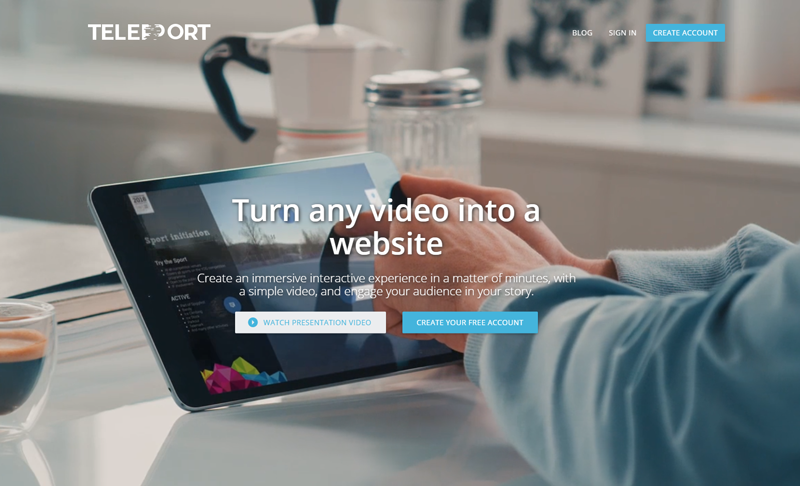 Last night I had the chance to go to Bern, Switzerland, to attend a Swiss Tech talk by Gavrilo Bozovic, the founder of Teleport. The main topic of the presentation was a comparison between funding your startup in Switzerland or in Silicon Valley. but as a graphic designer, what really caught my attention was the product.
Teleport takes your video and gives you easy tools to add interactive elements into it, de facto turning it into a website. It allows for an immersive experience for more engaging videos, surely something your clients would like to hear about. It's highly customizable, which lets you control the multiple reading levels in the video.
Actually, the quickest way to understand the product is to take a look at their video explanation.
To get some ideas on what you could do with it, just check out the examples of what Teleport already did for their clients (just scroll a bit on their homepage to see these).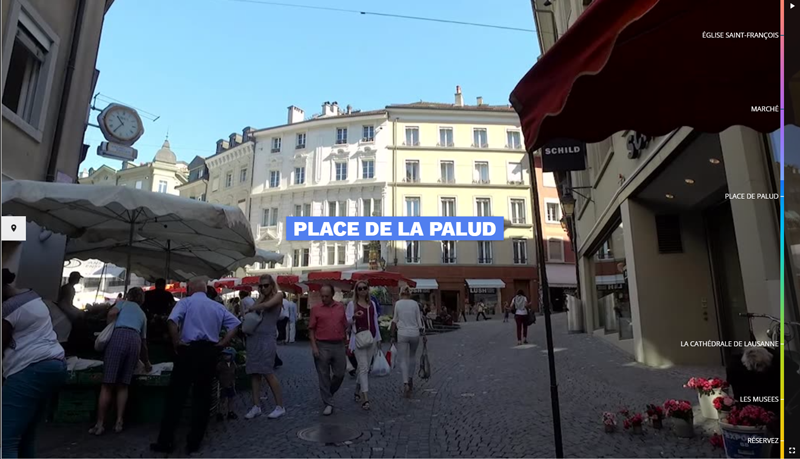 Personally, I really enjoyed the guided tour of the city of Lausanne. On a larger scale, the product's potential is made much more obvious.
As a designer, if you are always looking for new services to offer to your clients, Teleport is a great opportunity to add interactive videos easily. Just sign up for the app, or follow their blog if you are not ready for that experience yet.