To relax a little on the week-end, lay back and check out a little typographic inspiration. If you like typography, make sure to check our Typography Daily blog.
Font of the week: The Carpenter
The Carpenter is an elegant and versatile connected script family of three weights. The Carpenter also has a set of ornaments, patterns and pictograms designed to support the script font. The Carpenter has plenty of OpenType features: To activate the alternates click on Swash, Contextual, Stylistic or Titling Alternates or Lining Figures in any OpenType Savvy program or manually choose from even more alternate characters from Glyph Palette.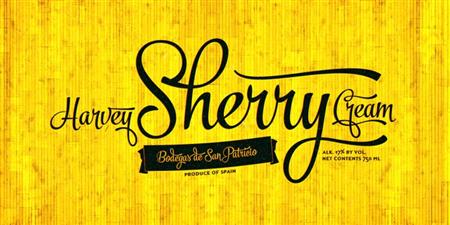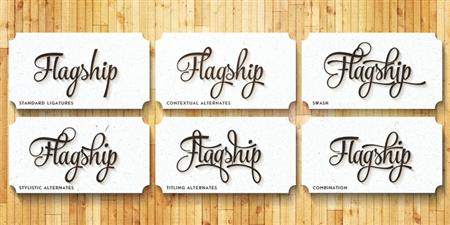 Open-space typography
Benoît Challand assembled these open-space cubicles in a more typographic way.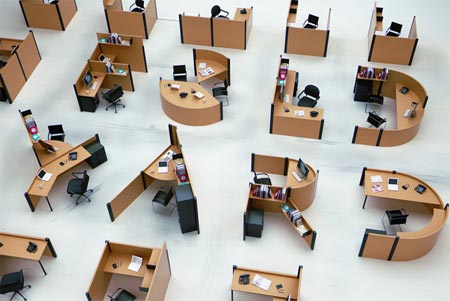 Titus
A cool poster for a musical that I just found.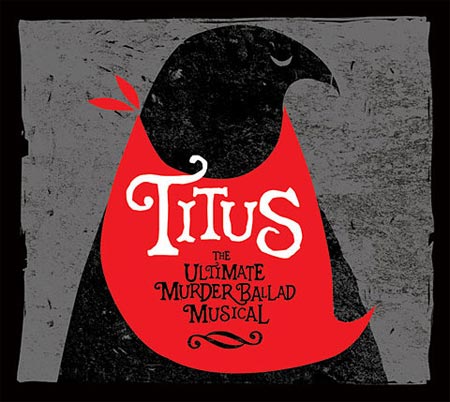 Posters of Milton Glaser's quotes
Carlos Sanabria took some of his favorite quotes by Milton Glaser and illustrated it as typographic posters.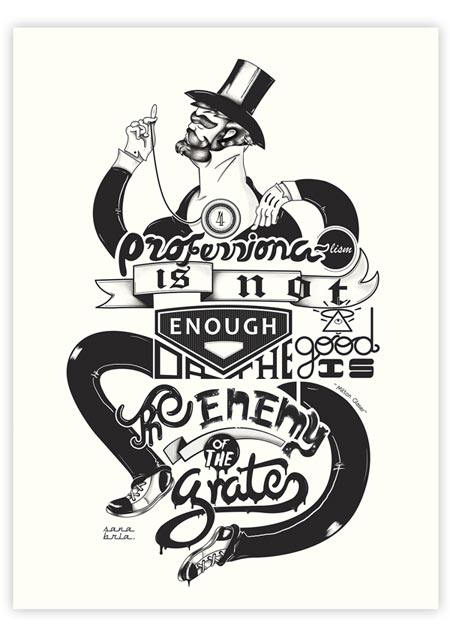 New Jersey Performing Arts Center
Environmental graphics for the New Jersey Performing Arts Center (NJPAC) Lucent Technologies Center for Arts Education, Newark, NJ, 2001.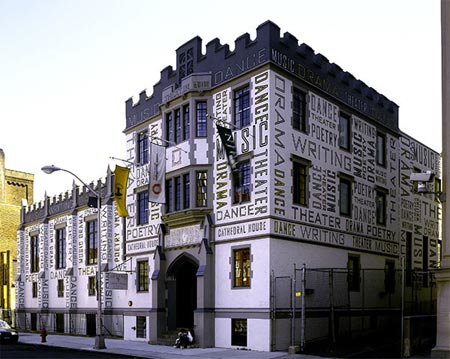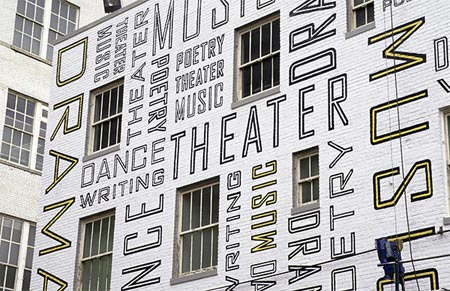 Do not open it
An interesting project. Send your address and some money, and you will receive some gorgeously illustrated enveloppe in the mail.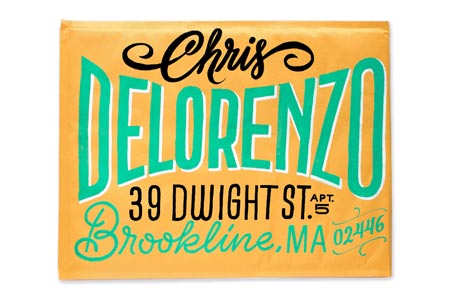 Ode to the type
Studio Airport created some beautiful wooden letters and sent each letter a letter.