To relax a little on the week-end, lay back and check out a little typographic inspiration. If you like typography, make sure to check our Typography Daily blog.
Font of the week: Alek
Alek is a classy and elegant yet playful upright script family of two weights and an ornament set. Alek is equipped with plenty of OpenType features: To activate the alternates click on Swash, Contextual, Stylistic or Titling Alternates or Discretionary Ligatures, Tabular or OldStyle Lining in any OpenType savvy program or manually select the characters from Glyph Palette. Always keep on Standard Ligatures for the best outcome.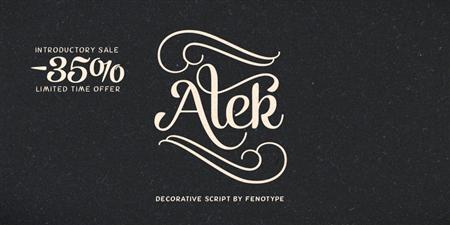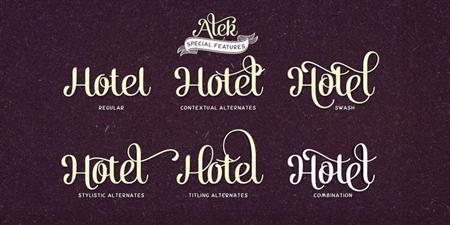 Aurora Florence branding
A gorgeous typographic branding project.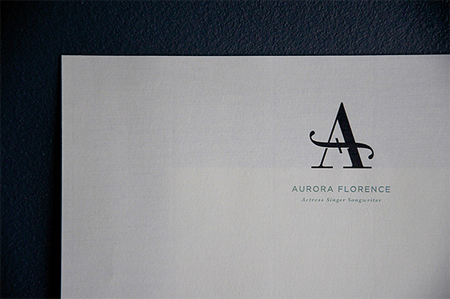 Natural history type
A type series created by Sleep Projects. Inspired by Bebas typeface and designed by Ryoichi Tsenekawa.  Each letter is designed to a mineral that begins with that letter.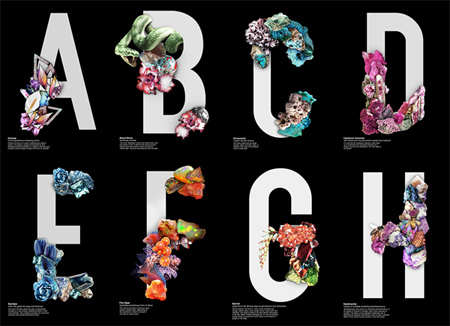 Word Wys
Awesome illustrated letters by Jürgen Freese.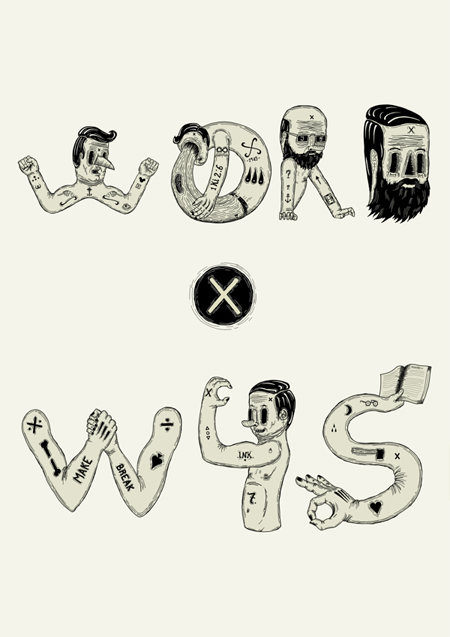 We are all workers
A billboard created by Sagmeister & Walsh.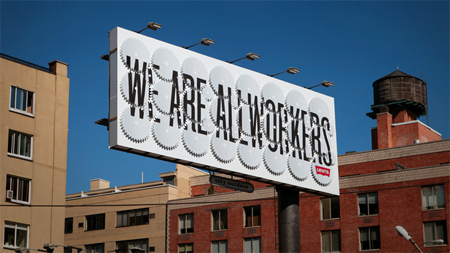 Tremendo
Identity for the new album of the Spanish MC Tremendo.
Grow typeface system
A great modular typeface system created by Swiss design studio Dynamo.