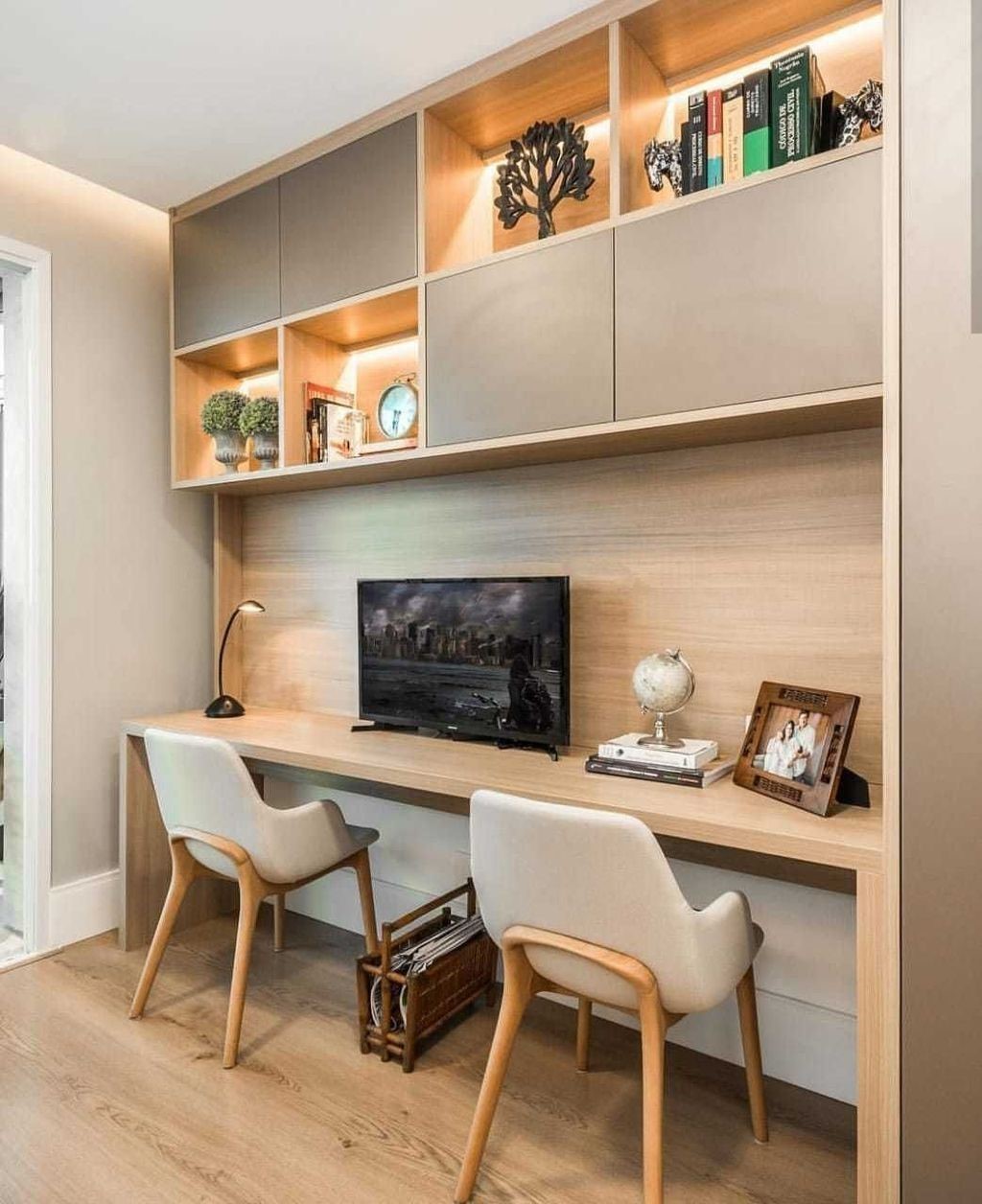 With increasing numbers of people working from home, creating a functional, beautiful, and efficient home office is essential. However, a great workspace is more than just a desk and a chair.
Your home office needs to help you stay productive and avoid distractions from other parts of your home so you can focus on work. Here are a few tips to help you design your perfect home office.
Create Focus Areas
When designing your home office, consider all the tasks you plan to accomplish in the space. You'll certainly need to include a desk to use while handling paperwork and using your computer.
If you're looking to complete a wide range of tasks, it's a good idea to separate focus areas. Besides the main workspace, you might also want to create an extra seating area for meeting with clients, holding discussions, and even playing SBOBET during a coffee break.
If several family members want to share the space, consider allocating each person their own space to work from. This arrangement will help keep things organized.
Paint the Walls with Your Favorite Color
Your workspace should have a color that motivates you. Bright, cheery colors, like lime green and orange, work best for some people. Other people prefer a calming shade such as seafoam blue or botanical green.
Research how different colors affect mood and choose a shade that suits your needs.
Create a Gallery Wall
Another great home office design idea is to create a gallery wall arrangement of many different photos or pieces of art against neutral walls. Start by arranging the prints on the floor, and play with them until you get your desired harmonious look.
Then, hang your prints on the wall using removable wall strips. This way, you can easily change the look of your gallery wall whenever you want.
Add Plenty of Storage
Many people have a hard time keeping their home office organized. If you're one of these people, it's important to incorporate lots of storage space into your office design.
If you have enough space, cabinets are a great option for storing large items. Open shelving is another excellent way to blend functional features and décor elements.
Let There Be Light
Proper lighting is an essential part of a comfortable environment that promotes productivity. Your home office should have as much natural light as possible. You can't find a more balanced source of white light than natural daylight.
If you don't get enough daylight in your space, you'll need to combine high-quality general lighting with task lighting. If your workspace is in a basement or a windowless room, consider using a light source that replicates daylight and delivers energy-efficient, full-spectrum lighting.
Some task-lighting fixtures come equipped with dimmer switches, allowing you to regulate the brightness. To minimize glare, avoid placing overhead lighting directly above your computer screen. Placing the computer screen directly in front of the light source may also lead to eyestrain.
In all elements, your home office should blend seamlessly into the design of your home instead of contradicting it. For example, if your home features a traditional design with plenty of warm tones, your home office space should reflect the same aura.