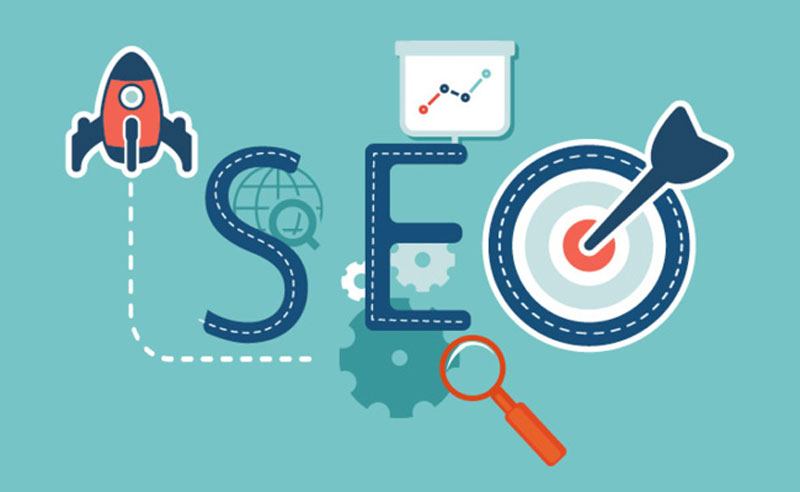 Some of you out there already use the Wix website builder due to its insane popularity and simplicity. Wix allows you to create websites with no technical background whatsoever. If you know how to use the internet, you should be able to get your online presence without hiring any external parties. Wix is especially beneficial for small businesses who are starting out on a low budget and without a doubt need an online presence in order to promote themselves.
For web beginners there are however some fields in which it's harder to be competitive without any prior knowledge in inbound marketing. SEO (Search Engine Optimization) is one of the aspects that is most challenging for those web designers and small business owners who have just discovered the magic and power of website optimization. What makes it a lot easier is to have one platform in which you can create and design your website easily as well as promote it and get found online, which is the ultimate goal of any website! In this post, we will see how Wix even succeeded to make your life much easier in terms of SEO.
Take advantage of the Wix SEO Wizard
The SEO Wizard is one of the many apps that you can use on Wix. You just need to set it up with a simple drag and drop, enter your keywords, and it will walk you through the SEO process, without having to learn how to optimize your site all on your own. This tool will also produce reports about your homepage and your site, giving you all the data you need to improve your site's SEO.

Custom page titles for Google
Wix offers you the possibility to write a different title of the page for your users and for Google (and other search engines). This way, you can optimize your titles for each case and make sure the site is more attractive and searchable.
Image labels
Images are too often overlooked for SEO, but Google Image can be a great source of traffic, especially if you are a designer or do visual related work. Wix helps you to not forget and makes your image settings much easier. Simply add the alt text (that appears when an image doesn't show up) and the title. A descriptive alt text will help search engines understand what your images are about, and they can show up in the relevant searches.
Speed
If you installed your website with another technology, you would need to rent a hosting space for your website. With Wix, the server space is included so you don't have to worry about that either. The website builder has huge server capabilities and can ensure that your website will load quickly for your visitors, but also for search engines. Search engines use your site's loading speed as a factor for SEO nowadays, so it's good to know that Wix has got your covered here too.
Sitemaps
Sitemaps are files that tell search engines about your site's structure, they are crucial to make sure no content stays undiscovered by the search engines spiders. It used to be a quite complex task to setup a sitemap for your site, with Wix it just comes out of the box. You don't need to do anything or to think about it, the sitemap is functional as soon as you start the site.

Social media
For years now, since Facebook and Twitter took the Internet by storm, Google and other search engines started using social media data to measure content popularity. While Wix will not create social media accounts for you, it will make it easy to integrate buttons that encourage visitors to share the content. All pages created with Wix are also Open Graph compatible, which means that it will come out right when published on social media sites.
Blogging on Wix
With Wix, you can have a blog running in seconds. How is this relevant to SEO? It's all about producing fresh content. Search engines love recent content and regularly updated websites, and a blog is probably the best way to push you to stay up-to-date and to write about all kinds of topics.
URL rewrites and redirections
You should not need redirects with a new website, but if you move your website or do radical URL structure changes, you will need to work with 301 redirects, and it can quickly become quite annoying. Wix has tools that make creating 301 redirects much easier, so you know you are covered for this as well.
SEO support and tutorials
One more thing that you will never get if you try to launch your website on your own: support. Working with Wix not only makes your life easier by using a super easy tool for website creation, you also get support if you are ever stuck and need help with your SEO. There are plenty of tutorials to help you out with Wix SEO at first, but if you can really not figure out how to do things, you can always contact their support, they are paid just to help you out.
Browse the Wix App Market
If you are looking to take it one step further, just check out the Wix App Market and search for the search engine optimization related ones. There are plenty of SEO apps for Wix, each one doing a different thing that makes you easier to find by search engine bots.

Conclusion
SEO is a challenging aspect of marketing, and Wix is just as good for SEO as any other website creation service, we're not the only ones talking about Wix SEO, check out CMS Critic's Wix SEO Review to learn more.  It allows you to have proper SEO by offering tools that make it easy for anyone who knows how to use a computer. If you are thinking about using the Wix website creator for your portfolio but are afraid of not being found on Google, feel safe, Wix is probably a better option than creating the website by yourself.