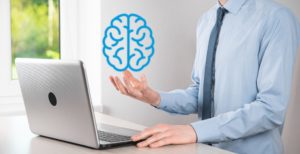 UX (User Experience) is at the core of effective online casino website design. Why then, is everyone doing it so wrong? While so many online casinos are developed at breakneck speed, on-site UX elements are often overlooked. We are going to take a look at the essential strategies that you should have in place to improve the customer experience. 
We got into the head of Dominic Andreasson, site manager at cvcasino.se to see exactly what designers should remember when outlining their UX strategy. Read more about him.
The Six Main Principles of Online Casino UX
Online casino UX can be broken into seven main elements. Keep an eye on these and UX is a proverbial walk in the park.
User Focus 
The most important factor in UX – focus on the user. Each following element of online casino UX design is the application of user focus. It is all downstream from this one crucial component.
While it is tempting to try to obtain that "wow!" when creating an online casino website, UX designers need to remember that although visuals are important, the most important aspect is providing an amazing online experience.
UX researchers are essential stakeholders in the design process for providing valuable UX data that is invaluable to your UX development. If you work in a smaller team and do not have the luxury of a dedicated UX research team, user-focused design should be a continuous process of trial and error, A/B testing, and design and feedback. Make it easy for users.
Users also need as much support as possible when searching for promotions. Swedish players searching for bonus utan insättning will need to be able to access offers with as few clicks as possible, with relevant terms and conditions for Sweden-specific campaigns easy to find.
Consistency
Painted with the widest brushstrokes, consistency means that design elements and overall functionalities are uniform across all online casino verticals and eerie markets. While country-specific tweaks may seem like a good idea, creating a more minimal UX for players in Sweden, for example, not only increases workload but also breaks a foundational UX principle.
Many online casinos and online casino apps for Sweden will use a common template to provide the user with a design that is familiar. Players do not want any nasty surprises when they land on a site for the first time. While innovation should be encouraged, players also need UX design that they feel comfortable with.
Hierarchy
Often left by the wayside, hierarchy is the foundation of UX functionality and information that your website has. Hierarchy makes sure that your online casino website has the flow that users deserve and expect.
The Hierarchy should be a principle incorporated into the design phase as early as possible, simplifying your tasks for designers while functioning as a crib sheet. Creating a site map is at the core of your approach hierarchy approach. This will also inform a (hopefully) simplistic and refined menu and from this, you can build that link pages in a logical and consistent way.
User Empowerment
Personalisation options are the beating heart of building UX that will knock your online casino experience out of the park. 10 years ago, user empowerment was often overlooked. Two decades of in-depth UX research have demonstrated that user empowerment should not only be not overlooked but should be actively enabled throughout.
By giving Swedish players sort and search options, you are enabling them to access their favorite games, as easily as possible. While user empowerment should always be encouraged in online casino UX design, there should always be a "fire exit" escape for players. Always incorporate confirmation boxes so users have the option to revert to default settings. User autonomy is an element that should be fostered – just not too much.
Accessibility
To put it simply – make it easy for users. This means both able and lesser-abled users. The two reasons for accessibility can be broken down into the following:
It encourages a wider demographic reach.
The regulation stipulates the requirement.
Site accessibility should also inform your email marketing campaigns as the core principles overlap. App accessibility should also be front and center of your mind when developing your maps and workflows. Study the w3 guidelines to make your site the most accessible on the market.
Usability Testing
Last (but not least) relates closely to the user focus. The most important thing to remember is that once your online casino website and app go live, the UX gambling design techniques don't end there. Design is a sequential process where you should always be analyzing data and improving upon the information you receive from feedback surveys and split testing.
Takeaway
While many online casinos may believe that their game catalog or promotions are the stars of the online show, this couldn't be further from the truth. While some casinos still bombard players with shoddy UX design and a "more is more" approach, it is refreshing to see a greater number of Swedish operators offering customers a better refined and more sophisticated user experience.