There are many graphic design tools and resources available in the market to guide and enhance your creativity. Besides various templates, icons, and user interface elements, high-quality vectors are as important.
The designer toolbox naturally is a collection of various elements and out of all those the vector graphics are considered as the most versatile to use. One of the most prominent features of vector graphics is the scalability, which makes the design crisp and readable at any size.
Most of us are having busy schedules and tight deadlines to meet every day, and when you're suddenly contracted with some new work out of the blue, and you need to make it ready soon, then during such situations, vector graphics can be of enormous help. All that you need would be a resource to find your icon, cover, or design.
To make your web searches efficient and less time consuming here are some of the vector resources that graphic designers can utilize: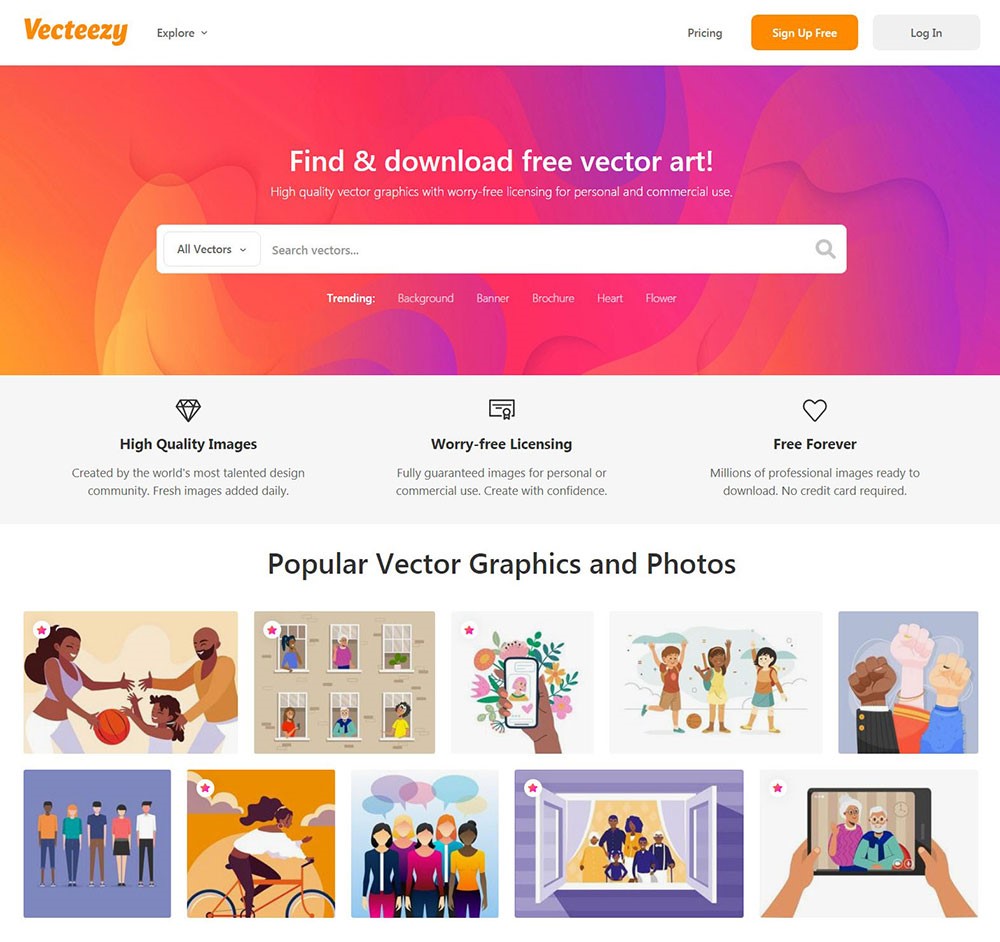 Using the website Vecteezy, you can easily access thousands of vector arts for free and utilize them for your work. All the arts are categorized in this resource so you can browse easily the one you desire for your project.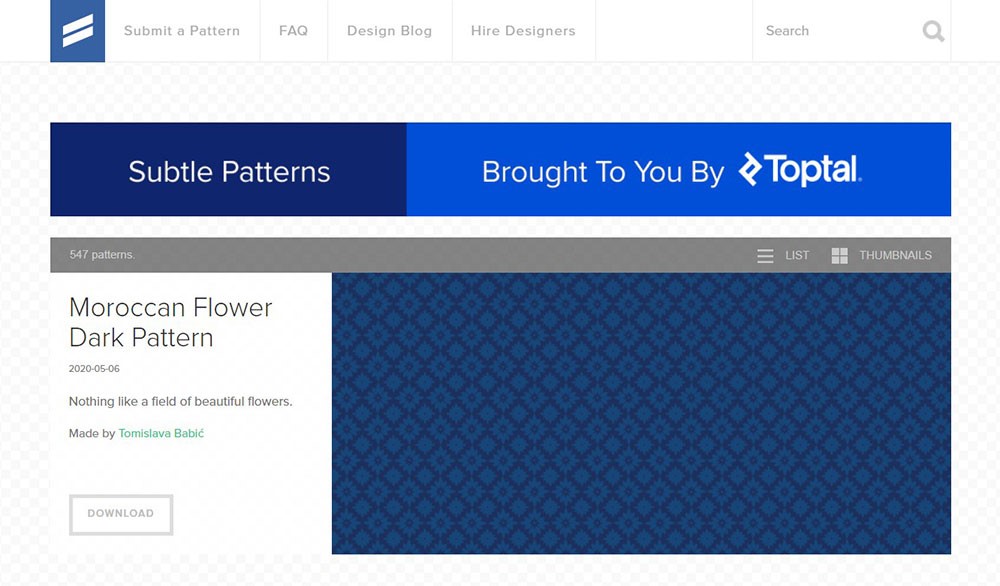 One of the most popular websites for downloading vector patterns for free is the Subtle Pattern site. This site comprises nearly four hundred patterns that can be used for your personal and commercial work with clear attribution.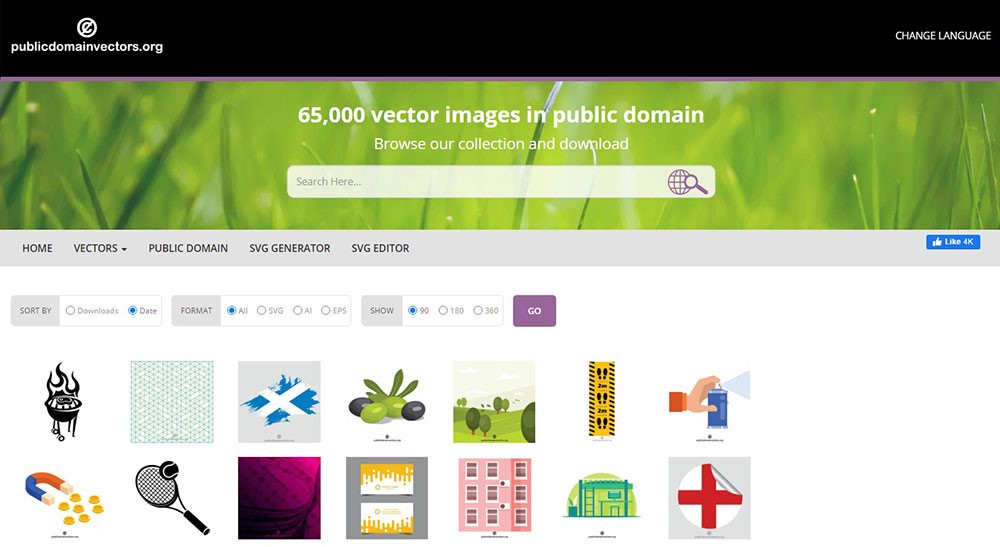 Relatively to the name, this site collects public domain graphics and also has an excellent sorting system compared to other sites, it comprises some amazing filtering mechanisms for downloads, dates and this site is user-friendly which is another added advantage.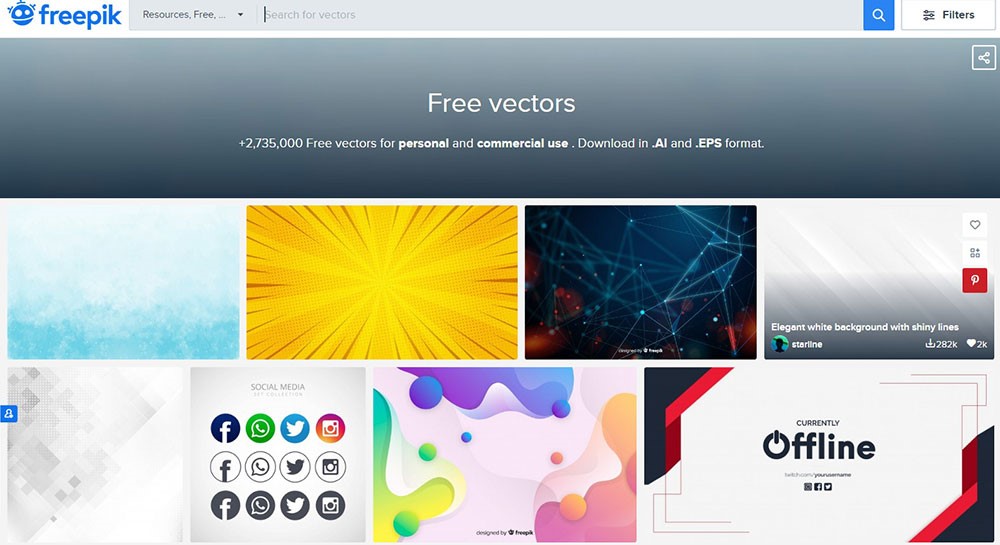 If you are searching for a way to find free vectors online, then Freepik is the best choice as it comprises nearly a twenty-five thousand free and premium vectors. Also, the quality offered by this site is reasonable when compared to other websites, and although the downloading, registration is easy on Freepik, you still need to provide attribution.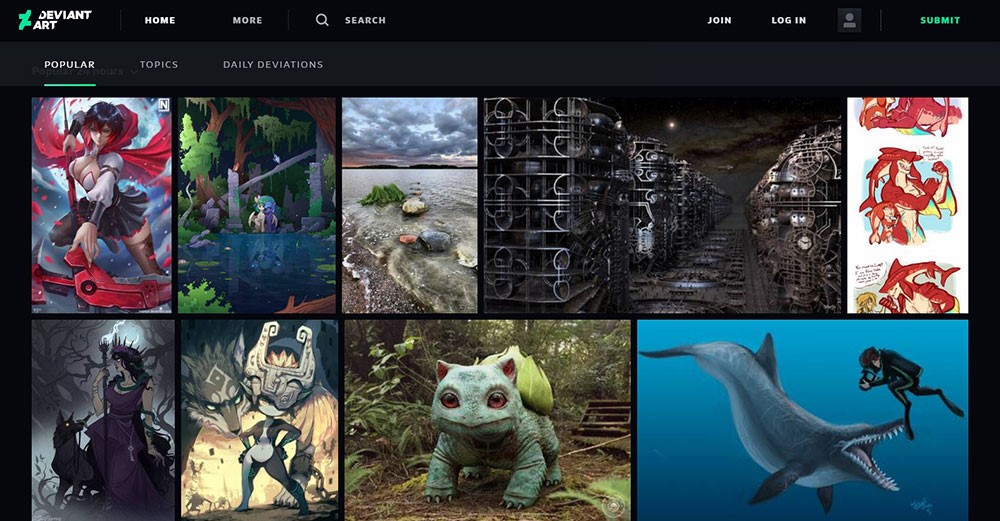 Compared to other sites, this is the highly popular site titled DeviantArt, which has been established in the year 2000 and yet, never fails to attract millions of unique visitors every month. Although it is not a dedicated archive, it still hosts over thirty thousand vector graphics.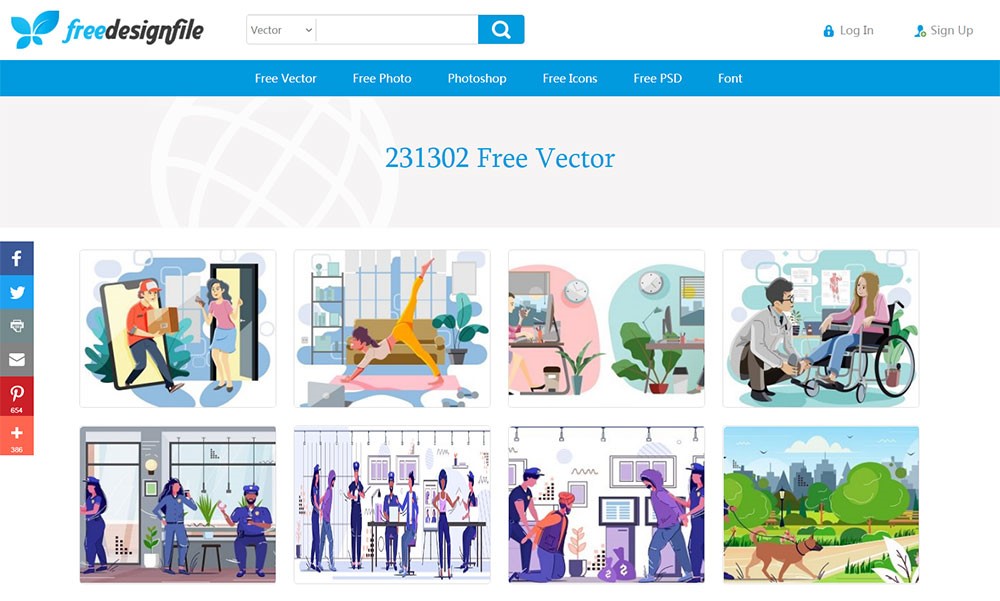 You can find some high-quality vectors in this site as it is regularly updated. This particular site is always loaded with many free vectors along with free photoshop brushes and actions, photography, and fonts for both personal and commercial use.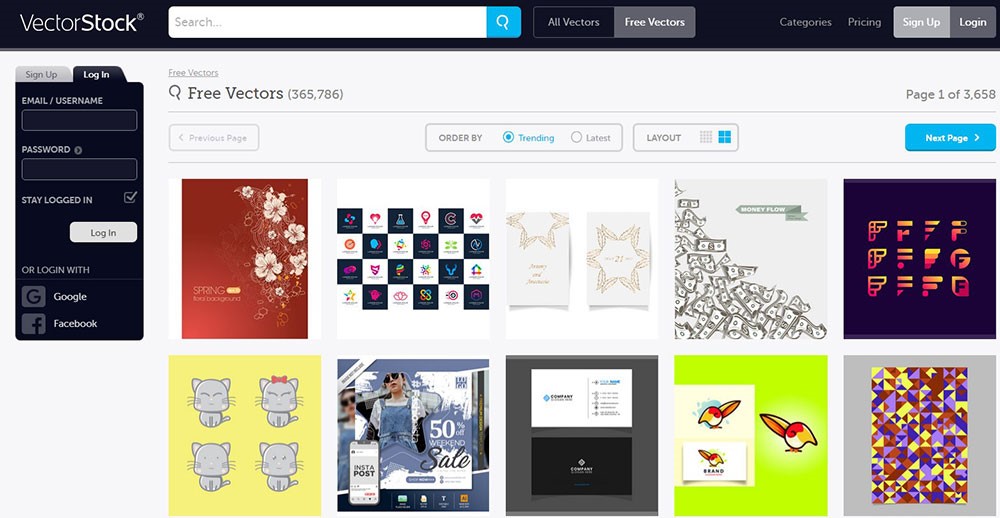 VectorStock is a fantastic resource with nearly thirty-nine thousand free vectors, and although it lacks a search option based on the category, it still does possess a collection of keywords for finding desired vectors and a separate section presenting similar graphics. Also, you can be aware of the formats of the files that are attached to each vector.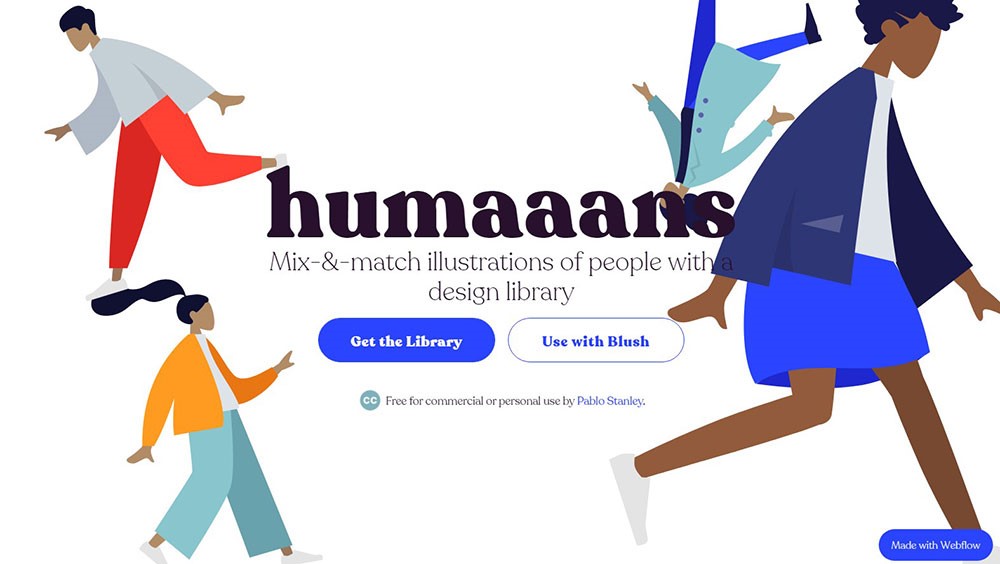 Staying up to the trend is always vital, and the website titled Humaaans can help you with that by offering a huge collection of modern and amazing vector illustrations which does include a lot of characters, elements, etc., for building your scenarios for different projects such as personal or commercial as long as you credit the authors.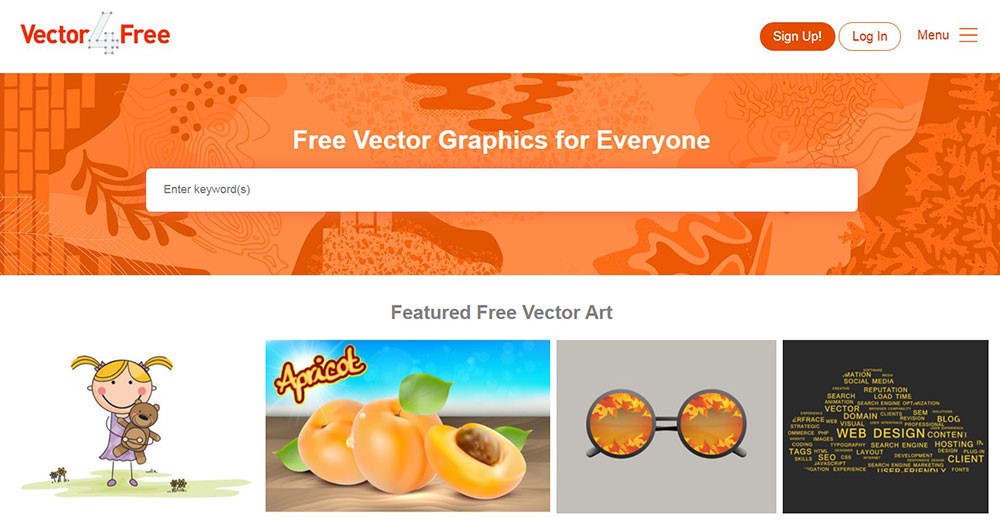 Sometimes the quantity doesn't meet the quality, and this is such site with less number of vectors when compared to other sites, but it does offer a high range of quality vectors with tags, so it is pretty easy to find you a desired one and utilize them for your personal use without any charge.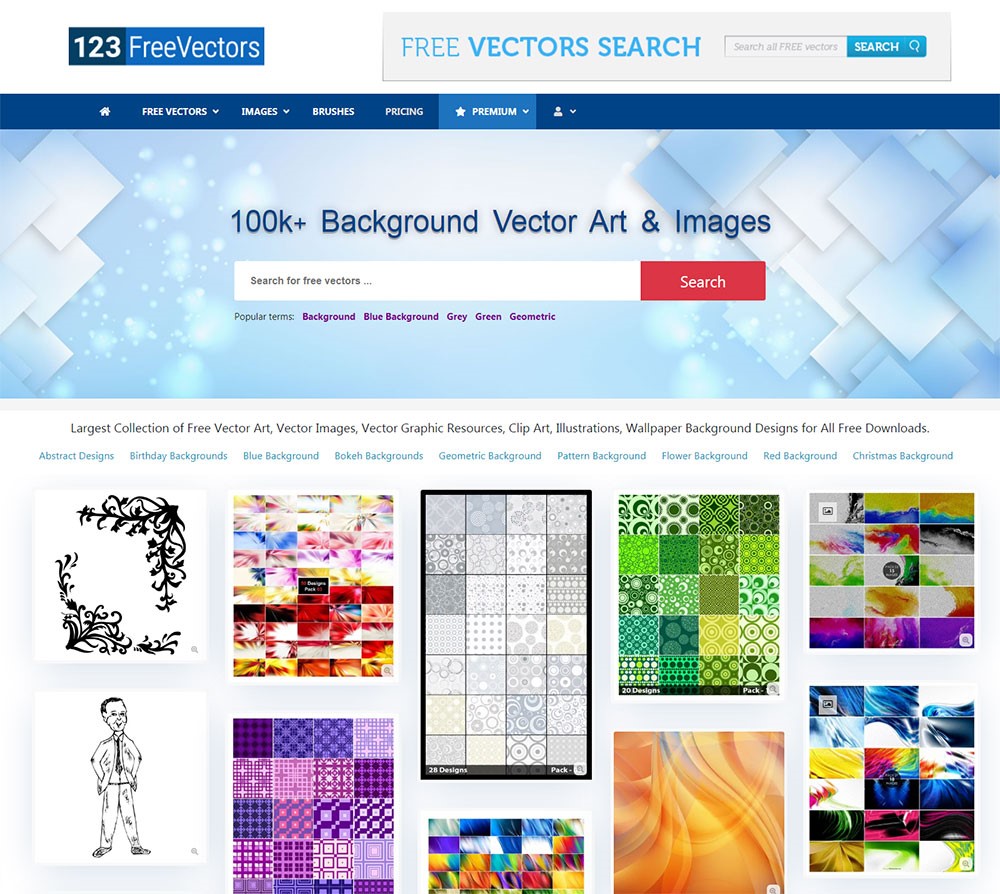 Most of the websites online do contain a lot of advertisements, and it can be annoying, but the website does hold some good content. One such website that fits the category is the l123FreeVectors which contains lots of advertisements but also comprises a large number of vectors for download without any charge. This site is famous for its exquisite collection in the ornament section.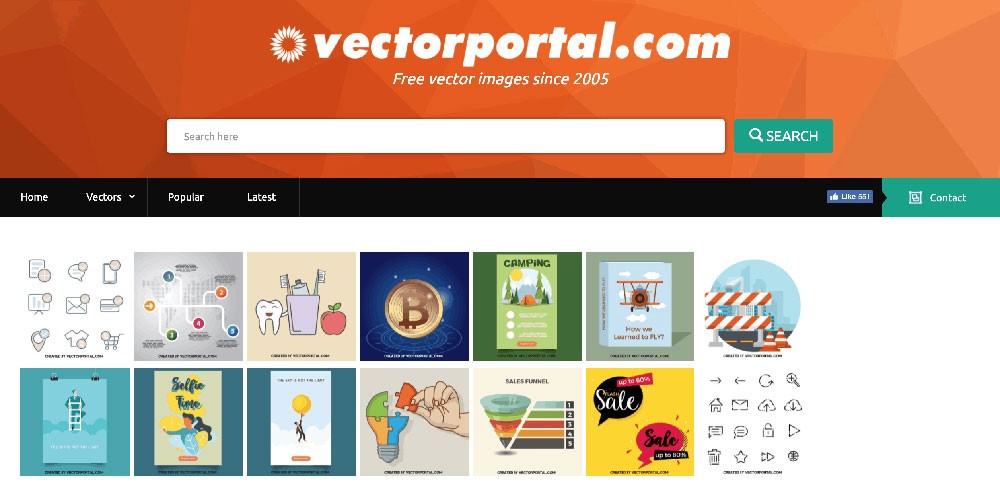 Another famous site that offers a wide range of vectors such as icons, backgrounds, patterns, etc., is the Vector Portal, and it doesn't charge you for the downloads and lets you use them for personal and commercial projects.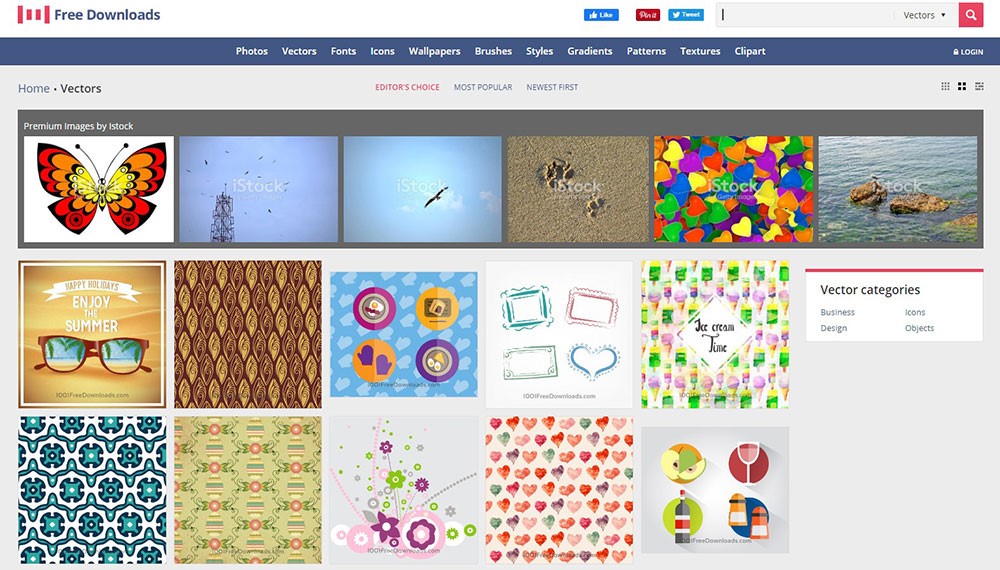 In contrast to the name, this site does contain more than 1001 vectors and also comprises free stock icons, vector wallpapers, brushes, and patterns. Though the collection of this site is massive, it still has detailed licensing information and various file formats such as AI, EPS, and high-resolution JPEGs.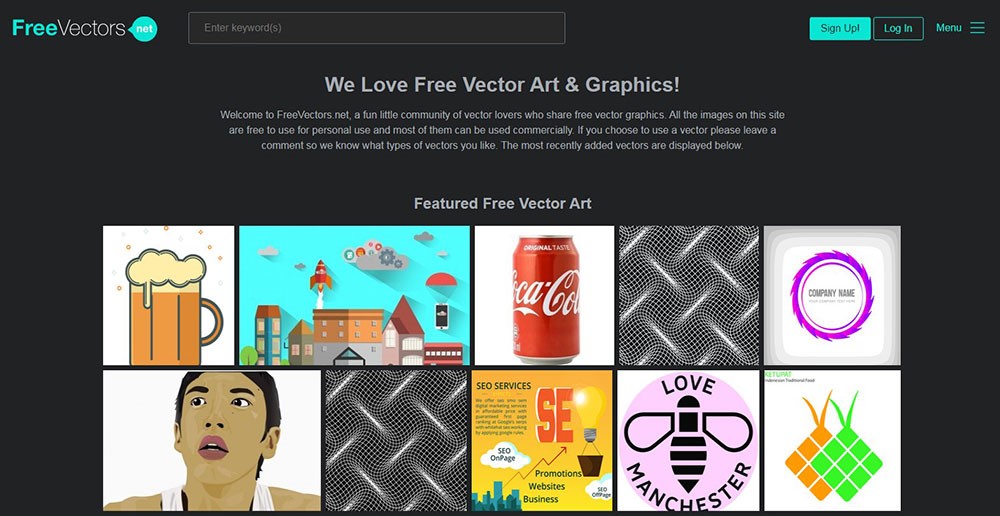 One of the famous and frequently searched catalogs is FreeVector.net, which was established in the year of 2007. This website comprises good vector nerds who share vector graphics for free, and you can always differentiate the latest vectors from the old ones as they are placed at the top of the page, and you wouldn't be charged for utilizing these for personal use.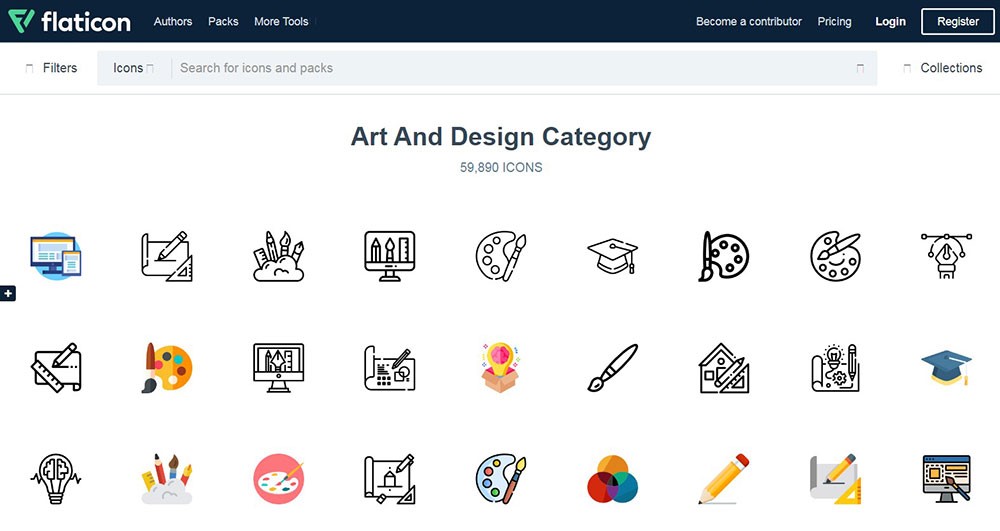 The website Art Icons comprises a huge number of vector icons in high quality and also this site helps you to make a personal collection of your one by enabling you to add vectors to your list which can save your time as you can download all the required vectors from the site at a time instead of downloading them individually.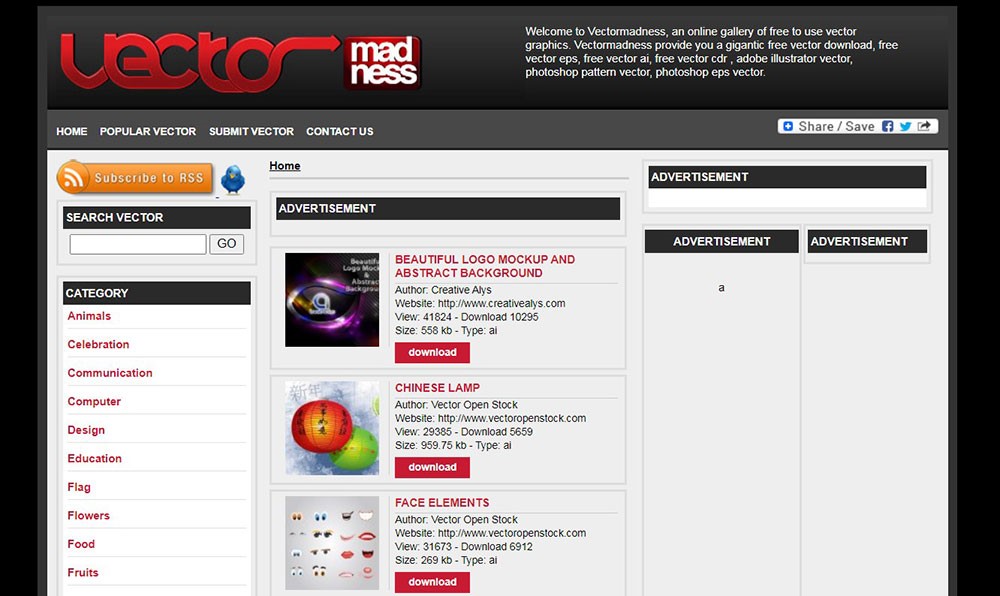 If you want to find a wide variety of vector designs and resources to represent your designs, then Vector Madness is the best one for the job. It comprises nearly more than seventy-eight thousand images, which are categorized for easy access.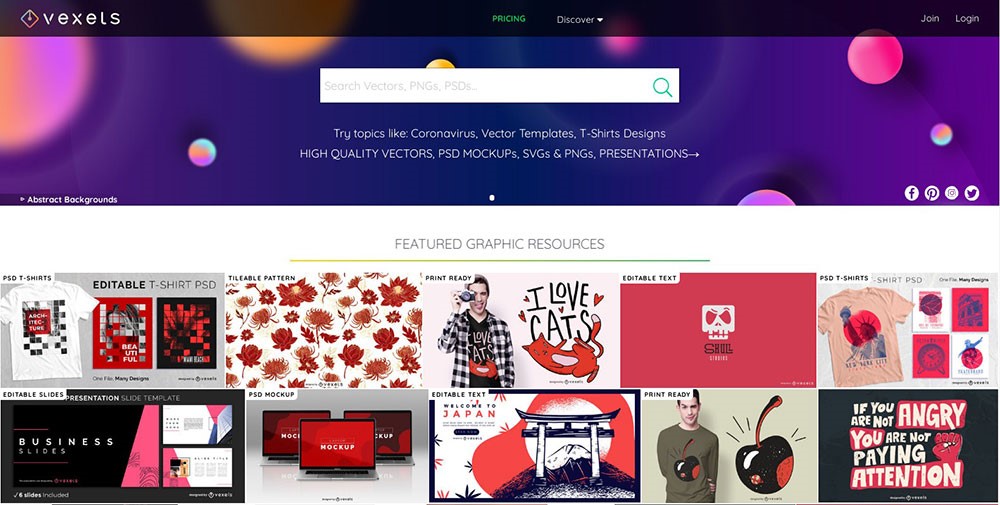 Vexels is a vector repository that is simple to browse and also does contain some standard files, nearly fifty basic categories along with trendy data. Also, this site updates the catalog regularly to provide fierce competition during holidays and hence, turned out as an excellent choice for seasonal designs.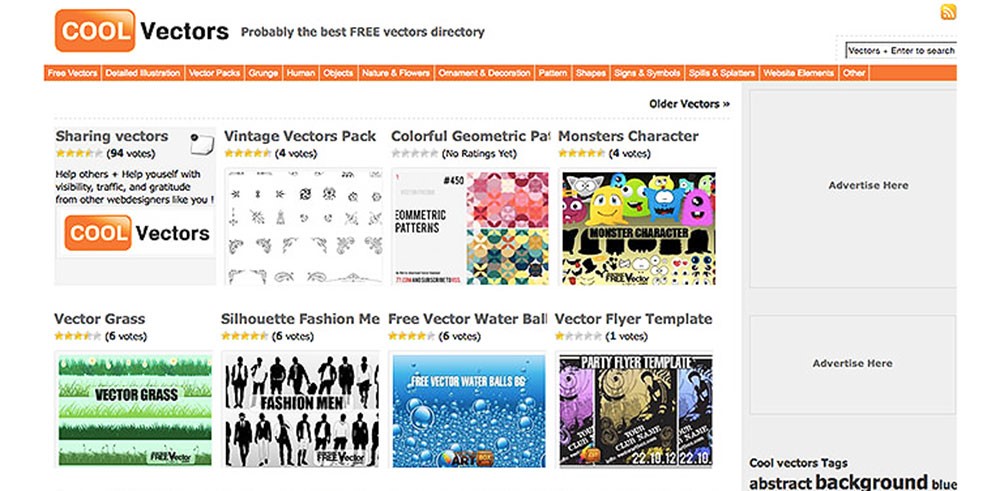 If you are looking for a website that enables you to not only download the vectors but also share them for free, Cool Vectors is your best choice. Also, in this site, the vectors are organized in categories to provide easy access.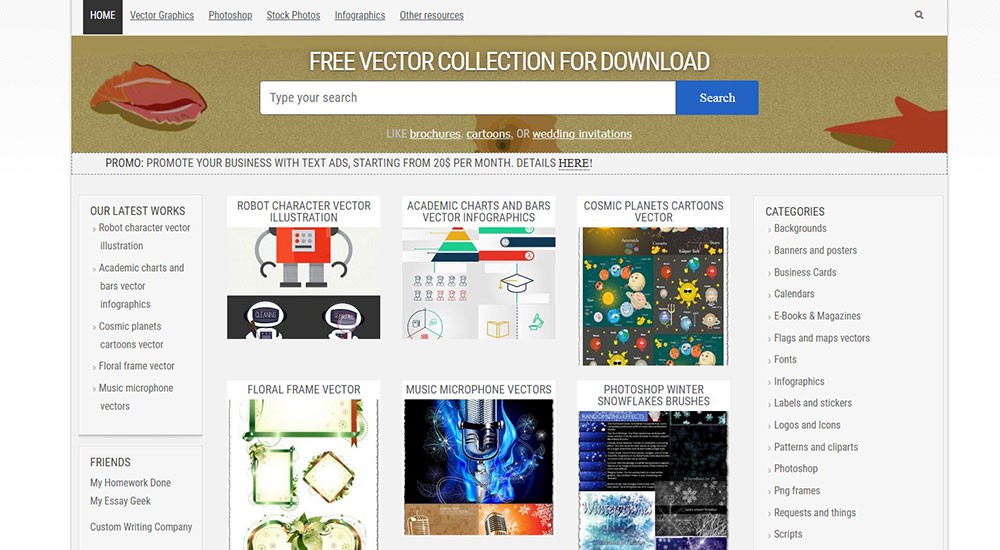 One of the busiest sites is the Vector EPS, which contains a rather astonishing collection of vectors unique in their way with detailed descriptions like infographics, User Interface templates, etc.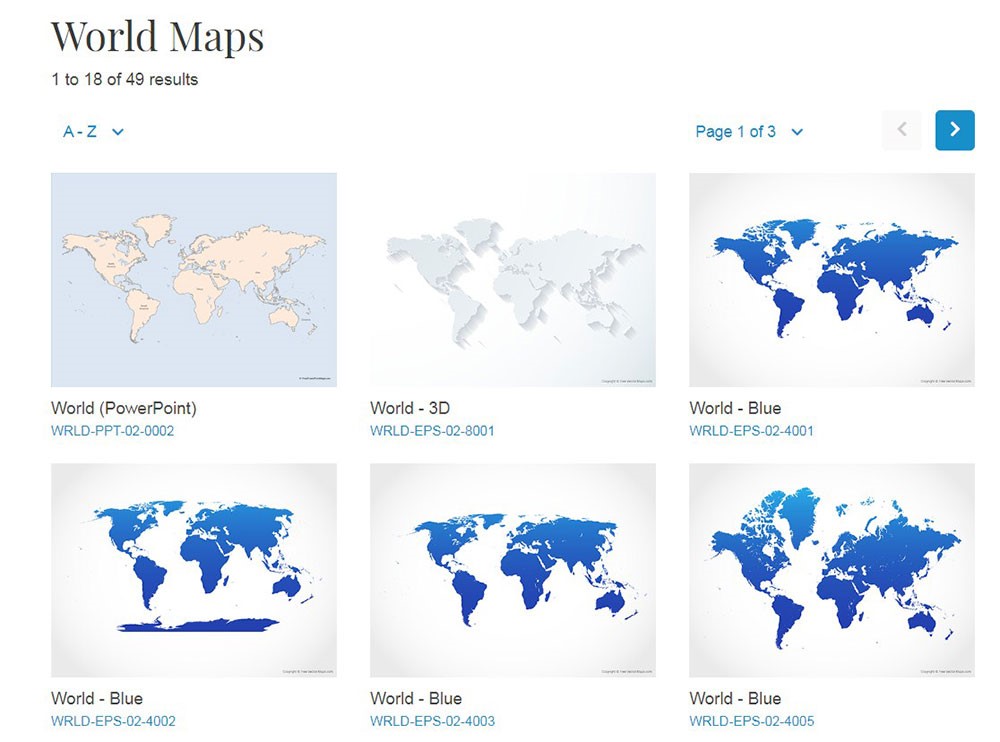 The best place to find a collection of some highly qualified monochromatic and color vector world maps is the site titled Free Vector Maps as it is one of the most specialized resources. You can also download a lot of map vector resources from various articles on the internet that are curating the best examples out there.