If you want to change something in your house and think that doing the repairs is too expensive,
here are some of the best wall décor ideas for 2010 that will make your home look stunning. Drive through the write-up to learn more about it.
Wall mounted flower plants
If you are fond of flowers, and you want to use them in decorating your house, then why not opt for the real flowers instead of fake ones. The best way to do so is to choose for wall mounted flower plants, and interestingly, you can look for some of the attractive options, such as Glass Planters Wall Hanging, flower plot wall hanging, etc. The wall mountable succulent planter pots are available in a variety of materials, like plastic, ceramic, glass, etc. You can get a wide range of flower plants that could be maintained on the walls of your home. A tip for you to note: look for discounts on these wall mounted plants, thus you will get them cheaper.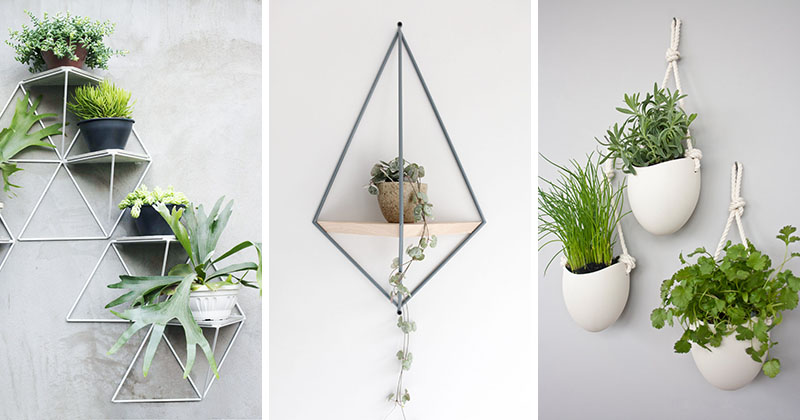 Place solid circle mirrors wall stickers on the wall
If you want to decorate your bedroom or living room this year with something new, then you should give a try to the solid circle mirrors of different sizes. These usually come in a certain number of pieces pack and you can put the mirrors together in different style behind a vinyl acrylic paint of blue, grey, etc. However, this is not reusable, and you must dispose of it after its shine becomes dull. The product is made of non-toxic material, so you do not have to take stress while removing it.
Choose Wallpics photo tiles to make your home look unique
Wallpics photo tiles is one of the best ways to make your home look appealing, as it is quite cheap and gives you the option to put as many as photos as you like to place on the wall. You do not need any nail or screw to hang it on the wall. You can easily stick it as the special double adhesive present on each Wallpics tile and this means that they won't fall off from the wall. Furthermore, they never damage your walls as Wallpics tiles leave no mark when removed and do not peel off the wall paint when taken off. What you need to do to place the order is to download the Wallpics app from either Google Play if you are using an Android phone or from Apple Store if you are using iPhone. Once downloaded you can choose the photos and make the order. The cost of the Wallpics is also very affordable as you have to pay only US$35 for a set of three photos and for each additional photo you have to pay US$9. These tiles can be placed in the way you like, to get more ideas visit Wallpics.com website and see how celebrities have arranged them in their houses.
Opt for 3-D mirror wall clock
If you are looking for a home décor then wall clock comes first in your mind, but this year try placing a 3D mirror on the walls. This will be combined with three parts and comes with a warranty for one or two years. The battery life is long because it uses energy conservation technology and the adhesives are of high-quality that ensures it remains stick on the wall. You can put it on the wall of your living room or gallery wall and can give your home a three-dimensional effect.
Go with metallic spiked mirrors
Sunburst mirrors also known as metallic spiked mirrors with gold or copper finish is one of the impressive ways to enhance the look of your home. This wall décor appears beautiful when placed on the walls of your living room and gives a sophisticated and stylish touch to your abode. These grand central mirrors can also be placed in your bedroom behind the head of the bed, and it will illuminate your room with positive light and energy.
Buy wall length pegboard with shelves on it
Get it installed on the gallery wall or even on the wall of your living room, it will look amazing as it gives you a unique look. You can get it customized by getting it built concerning the size of your wall. You may keep it sleek so that it doesn't cover the whole wall in the breadth but covers it in length. Make sure you add a green flower plant pot to sit on the shelves of the pegboard and also add a mirror which is simple and not embellished one. Keep it simple and decorate with items that look good together.
Carpet Wall Hanging/ Hanging Rugs
You may also choose for rug wall hanging or carpet wall hanging. These are not a new idea, but in 2018 you can find more stylized rugs to decorate your home. Handmade Turkish carpet will be a bit costly, but it will make your home look very beautiful and elegant if you choose it. Even if the rugs are not handmade, still it will be very costly as rugs used for wall hanging in 2018 are very stylish and give your room a different look.
String Lights Wall décor
Contemporary hanging lights are very different from the past string lights options as wall decors. These have LED bulbs attached with metallic string decorations that make it look entrancing and gives your bedroom or kitchen different look, which is different from the Christmas look. These are metal hanging string lights that provide a charming look at night in your room.
Boho Wall Hanging
There are a variety of wall hangings available online, but Boho wall hanging has its uniqueness, and the hands made ones give your home a different look which cannot be found commonly in all other homes. Bohemian wall decors give you an opportunity to be artistic and these also come with a warranty if you are buying a Boho wall decor of high-quality.
Conclusion
If you want to make your home look entrancing, then you may consider all the aforementioned wall décor ideas, but one idea that stands the best option for you in 2018 is Wallpics, as it has been rolled out in the market this year only. These all picture tiles, when placed on the wall, can create magic on it and let your guests know about your personality.
So, make your home stylish this year with the best decorating technique mentioned.